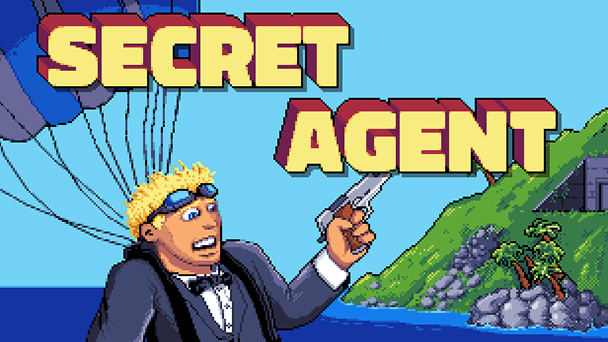 With Secret Agent HD's arrival on Steam, there's no need to boot up DOSBox for a bit of Nineties-era, Apogee-published, two-dimensional platforming.
Secret Agent HD
Platform: PC
Developer: Emberheart Games
Publisher: Apogee Entertainment
Release date: June 30th, 2021
Price: $7.99 via digital download
Availability: Steam
File Size: 150MB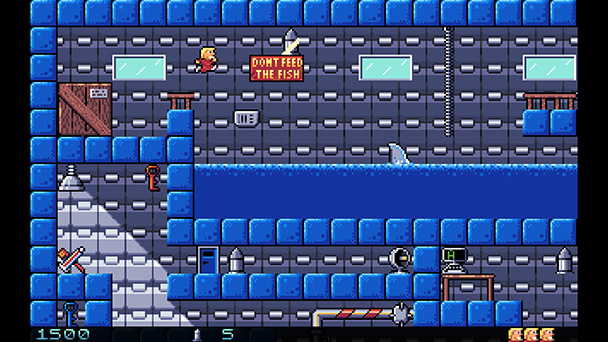 Given enough time, nearly every popular game will be remastered, remade, or reiterated upon. Sure, licensing issues have pushed a few properties into limbo, but if the potential for profit is there, agreements are usually hammered out.
As such, we're seeing a growing number of titles that reach deep into the alcoves of time. Recently, 1986's Alex Kidd in Miracle World received a modern revitalization. While the updated visuals were eye-pleasing, gameplay felt rather antiquated thirty-five years later. With a default punch that had an exasperatingly limited reach and unforeseen difficulty spikes, Alex Kidd was a throwback to when platformers were still in their infancy.
But evidently, there must be enough of a retro-obsessed audience to justify these kinds of revivals.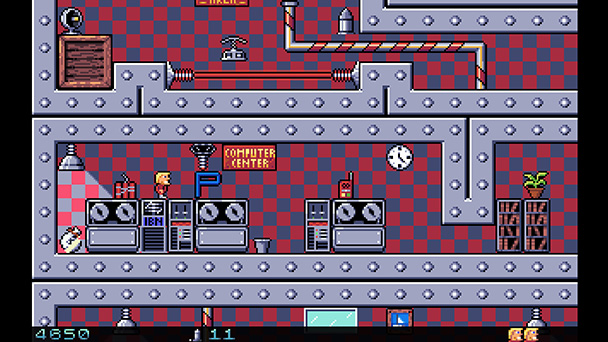 SuperVGA Display Adapter and Sound Blaster No Longer Required
Similarly, 1992's Secret Agent offers to opportunity to revisit industry that has yet to exploit the internet. Seeking new methods of software distribution, Apogee Software pioneered the shareware marketing system. Games like Commander Keen, Duke Nukem, Crystal Caves were divided into three sections. The first was circulated freely through BBS downloads and sharable floppy files. Once players got hooked on the early levels, the rest of the game was sold to them.
As such, it's not surprisingly that Secret Agent HD's early levels still hold allure. Blending platforming with light puzzling players take control of diminutive Agent 006. Like that other double-0 spy, he's exceptional limber, able to jump across wide gaps filled with acid pools or jutting spikes. He's fast enough to maneuver around roving sentries and clever enough to hack computer terminals.
Oddly, he's armed with a handgun than causes enemy demotions. Every time you shoot a foe, they will drop in rank, transforming from occupations like gun-toting guard to a boomerang-toting ninja. Shoot them enough times and they'll turn into a headstone that can be blasted or you can pay respects to.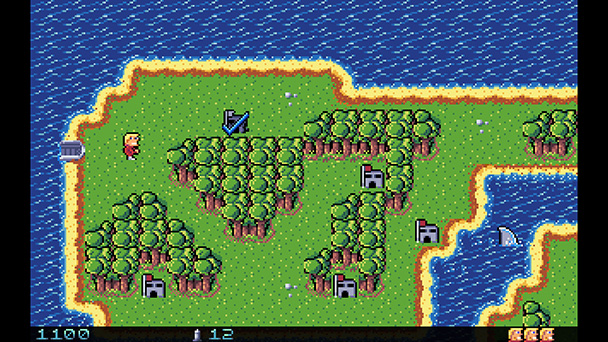 A License to Kill and Steal Keys
Each of the game's missions contain sixteen stages. Fifteen are accessible at any time, with the lone inaccessible outpost available after you have complete objectives in all of the others. They play similarly, with Agent 006 tasked with blowing up a satellite dish, before using explosives to blast through an exit door. But the path isn't a straightforward trek. You need color-coded keys to open corresponding doors and will have to disable security devices like lethal laser beams.
Although the first few bi-directionally scrolling stages are fairly straightforward, Secret Agent HD becomes increasingly complicated. It's possible to use keys in the wrong order, entrapping Agent 006 in a level. Given the game's age, the presence of backtracking shouldn't be too much of a surprise. While the protagonist can withstand three hits from most dangers, the fourth will reset the entire stage. Pleasingly, collectables are scattered generously, offering score-boosting possibilities. There's also a number of power-ups that do thinks like extra ammunition or uncover invisible stairs. But beware there are a couple of undesirable pick-ups as well, which will slow 006 down or reverse the controls.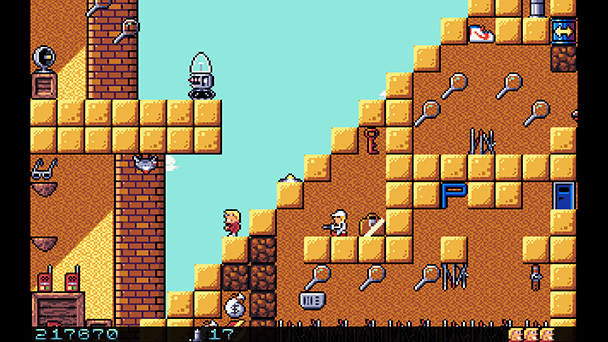 HD=Hardly Different?
Whether the HD in the title stands for 'high definition' in a bit uncertain. Emberheart Games' remake provides animation to the cutscenes, adds a bit of fluidity, and smooths out some of the game's rougher edges. But it's hardly a comprehensive renovation and retains the SuperVGA-era visual style of the original. Likewise, the soundtrack has been revamped, but definitely recalls the MIDI-style chiptunes from the early Nineties. While the inclusion of multiple difficulties is a nice addition, the removal of cheat codes is disappointing.
But it's counterbalanced by a very welcome feature: the inclusion of a level editor and Steam Workshop integration. Creating your own stages is moderately straightforward, thanks to an icon-based menuing and a system where you lay down different blocks for backgrounds, platforms and walls, pick-ups, and enemies. After testing, you can upload your handiwork to Steam's servers as well as play the designs of others. Unfortunately, making your own multi-stage islands is beyond the scope of Secret Agent HD.
The other cool supplement is the inclusion of a new fourth mission, providing the game with sixteen more pre-made levels. These reflect some of the ingenuity seemly bottled up in Emberheart Games staff and introduce variety just when the game's campaign is growing stale.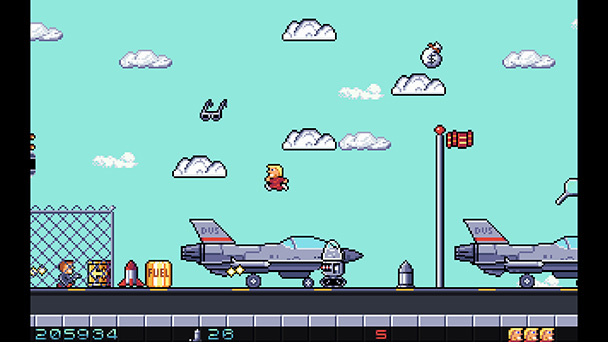 Conclusion
Secret Agent HD roots may inhibit enjoyment from all but retro enthusiasts. Sure, there's entertainment to be found the game's modernization enhance rather than tarnish the original game. But nearly three decades of progress to the platformer/puzzler genre means that Secret Agent HD feels old-fashioned. Eventually, retirement is needed for any hero.
Secret Agent HD was played on PC with review code provided by the publisher. 
Review Overview
Summary : For less than a price of modest lunch, Secret Agent HD offers an abundance of early Nineties-style puzzle platforming alongside new features like a level editor.