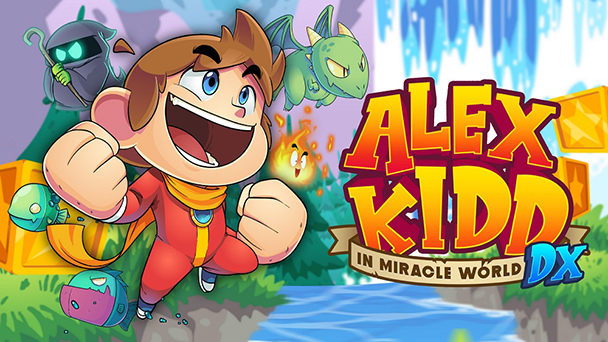 SEGA's early ambassador deserves another shot, but a dutiful remastering of his 1986 debut might not be the best choice for Alex Kidd. While game historians might appreciate the update, Miracle World's mechanics feel tragically archaic.  
Alex Kidd in Miracle World DX
Platform:
PC, also on PlayStation 4, Switch, Xbox One
Developer:
Merge Games, Jankenteam
Publisher:
Merge Games
Release date:
June 22nd, 2021
Price:
$19.99 via
Steam
and other digital marketplaces, $17.99 launch discount price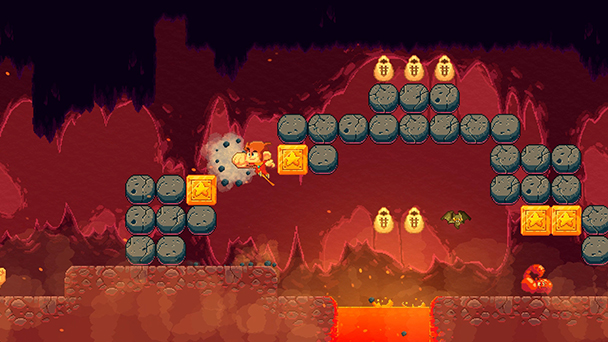 During the Eighties, platform games and mascots were ubiquitous. Refusing to be outdone by Nintendo's pair of Koopa-stomping siblings, SEGA cultivated their own memorable character. A mix of Bruce Lee's vivacity and a comical rendition of the Monkey King, Alex Kidd went on to star in six different games across the decade. But his tenure is probably best remembered by his inaugural outing becoming the default game in the Master System, replacing the triple threat of Snail Maze, Safari Hunt, and Hang-On.
Sadly, the character's legacy abruptly ended with 1990's Alex Kidd in Shinobi World. The next year, Sonic the Hedgehog was released, and SEGA showed no interest in giving the lapsed lead another chance.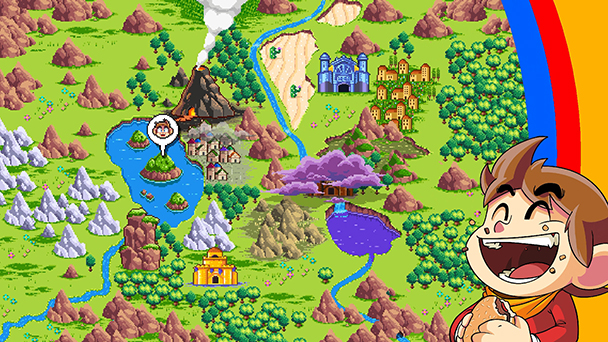 Kidd, Meet Middle Age
Now, thirty-five years later, Merge Games and Jankenteam have joined forces to reinvigorate Alex Kidd in Miracle World DX. While it's a noble effort, recreating every nuance of the 1986 Master System title, it also revisits an era where the platformer was still in its infancy. Unflinching difficult, and occasionally unfair, Miracle World works better as a history lesson than a gratifying action title.
That's hardly the fault of the developers. Started as a fan-project to honor the original game, DX offers a gleaming update, where high-resolution sprites replace the minimalism of eight-bit bitmapping. Much like Halo: Combat Evolved Anniversary, you can instantly switch between old and new visual styles with the press of a trigger, which demonstrates the pixel-perfect precision of this update. Every environmental block and enemy are there, albeit with much greater fidelity, refined shading, and now complemented by brilliant backdrops.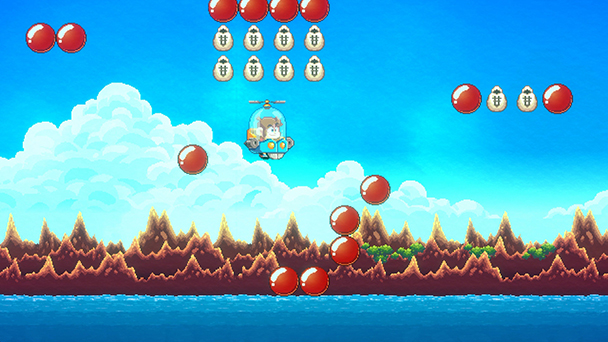 This adaptation doesn't build on the game's foundations. Save for some optional accompaniments like a boss mode, the possibility of unlimited lives, and the ability to activate items without heading into a menu, this is a meticulous recreation of 1986's Miracle World. Frequently, you'll be reminded of the game's age, especially during the vehicular sections which are rather primitive.
When A Third Button Would Have Been Excessive
Alex's default skills are a jump and a punch but he can augment his abilities with power-ups. These are incredibility helpful, providing powers like a bracelet that fires horizontally, temporary invincibility, and even familiars that will attack foes. Typically, a single hit knocks out Alex removing his power-up in the process. Even platforming traditions like jumping on an enemy's head is ineffective here.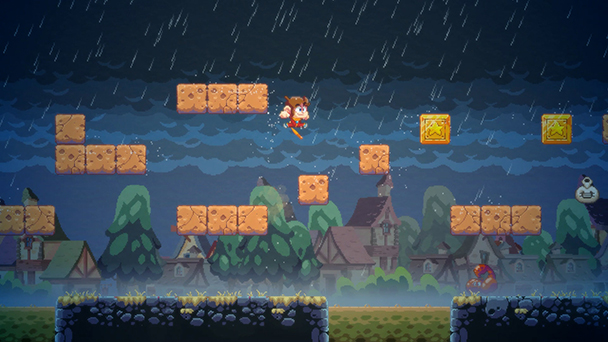 Although Kidd's default offensive ability is limitless, it's also cumbersome. Punching in either direction can take out enemies on the same elevation as you. But mix in a jump and the timing of landing the hit can be challenging. Back in the Eighties, skills were practiced to perfection across succinct campaigns. Progress was often made at a glacial rate, to bolster the longevity of a title.
As such, the drip feed of satisfaction found in many modern games is missing. Like many games of the Eighties, play is about rout memorization, which at times can be as laborious as piano lessons with an impatient teacher.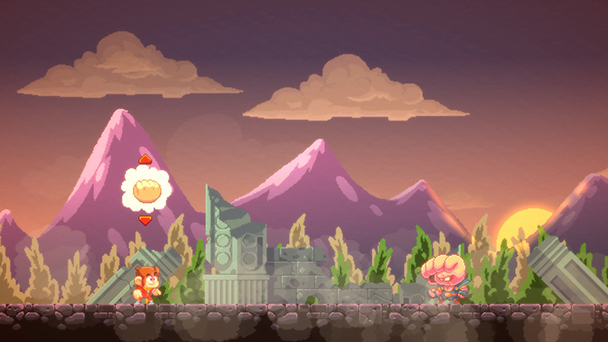 Conclusion
But that's not to say that Miracle World is without merit. Much like the original Super Mario Bros, there's an abundance of breakable blocks in each level. While some telegraph their contents with a star or skull icon, others require trial-and-error to discover their contents. For some, unearthing the game's surprises will be diverting. Likewise, you'll want to memorize the patterns where bosses will challenge you to a game of Janken (Rock, Scissors, Paper). They're always the same, proving invaluable in the game's boss rush mode.
Alex Kidd in Miracle World is at its best when it tests your navigation skills. While combat isn't all that engaging three and a half decades later, discerning which blocks to break and which are needed as platforms remains rather compelling. While the new visual style is eye-pleasing, don't mistake it as a signifier for modern conveniences. Old Alex is still as stubborn as ever, which might hurt any chance for a contemporary comeback.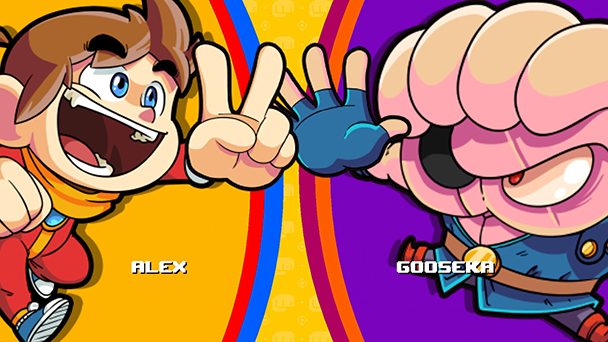 Alex Kidd in Miracle World DX was played on PC with review code provided by the publisher. 
Review Overview
Summary : For better or worse, Alex Kidd in Miracle World DX is the same monkey-boy from the Eighties. Sure, he looks a lot better thanks to a visual update, but tragically clings to the same archaic play mechanics.