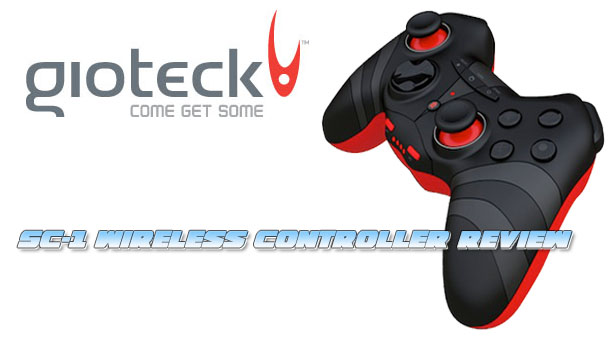 The designation given to Gioteck's PlayStation 3-compatible controller is a bit of misnomer. Moniker and marketing aside, the SC-1 Wireless Sports Controller is proficient during protracted sessions of FIFA Soccer 2013 or NHL 13 but is just as competent at handling genres which transcend athletics, holding its own in fighting, racing, and first-person shooter arenas. Like most third-party controllers, the peripheral has its share of contentious design decisions, but an augmented feature set and well-heeled ergonomics push the Gioteck past many of its competitors.
Improving of the functionality of the DualShock 3 can be a fool's errand; like most third-party controllers, the SC-1 finds favor in the subjectivity of comfort. PlayStation 3 owners envious of the standard Xbox 360 controller will certainly appreciate Gioteck's efforts to form a hybridized device. While retaining the compact size of the DualShock, the SC-1 offers the offset analog sticks and triggers that have earned favor in the Microsoft camp.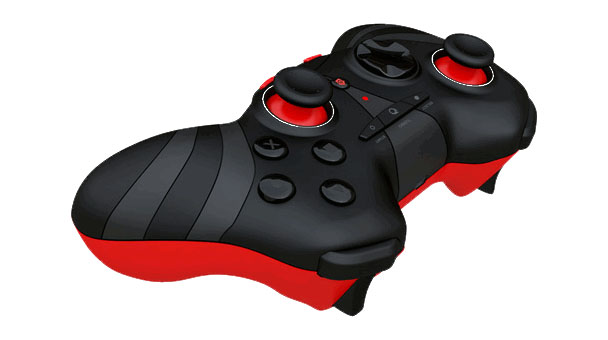 Fans of fighting games have perpetually criticized the Xbox 360's controller directional pad, which is little more than crown of plastic neglectfully attached to an eight-way joystick. A better solution is the inlayed circlet of the DualShock, Power A Airflow, or MadCatz Precisionaim Controller, which offer exactitude by dividing the cardinal directions. Regretfully, Gioteck echos Microsoft's design style- offering a raised d-pad which flanks the left analog stick. In execution, internal notching does sharpen inexact angles (while not prohibiting the quarter-circle motions common to fighters), but lacks a bit of precision.
However, pugnacious-minded players shouldn't lose all interest in Gioteck's peripheral; the controller's macro capability is to be commended. Simultaneously pressing Turbo with either the F1 or F2 button allows players to program a sequence of up to eight commands, ideal for gamers who haven't mastered the Shoryuken or a Fatality. As the presence of a Turbo key indicates, players can assign an eight press per second rapid fire to any button- an operation which should be useful to shmup aficionados. Racing devotees aren't forgotten- the controller allows gamers to increase the sensitivity of the analog sticks on the fly, allowing the slightest movements to simulate a full joystick pull. Strangely, there's no option to reduce sensitivity, which would have been helpful for FPS buffs hoping to increase their sniping accuracy.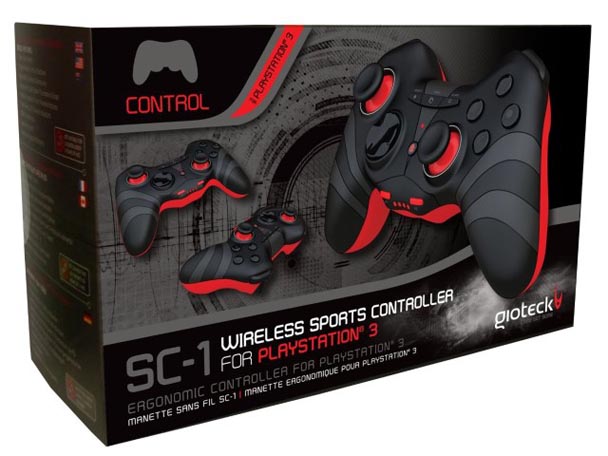 Investigating the SC-1's individual components reveal's largely positive results. The controller's analog stick provide an exceptionally smooth pull and offer a respectable amount of spring, while the diminutive rear triggers reveal a pleasing range of motion. Face buttons feel heavier that the DualShock 3's hollow keys and extend an innocuous flat surface. The SC-1 delivers a healthy amount of vibration, which emanate from the rumble motors house in each arm. Unfortunately, motion sensing functionality is missing, meaning players will have to find a DualShock 3 if they want to play High Velocity Bowling or Bentley's Hackpack. While that issue is forgivable given the scant number of games which use motion, less justifiable in the placement of the SC-1 top bumpers, which either require player of average-sized hands to either arch their index fingers for long periods of time or engage with the middle of a digit. Ideally, these bumpers would be moved inward, while reproducing the curve at the top of the controller.
One of the problems with any non-Bluetooth PS3 controller is the requirement for a dongle. Not only do these devices block one of the USB ports of a PlayStation 3, but are easy to misplace. Every manufacturer should offer a compartment or clasp to keep the dongle connected during transport. While the SC-1 uses the 2.4 Ghz connection method, the peripheral attempts to make the best of the situation- automatically turning off after not the console is powered down and offering a respectable operational range of more than 50 feet. Battery life is praiseworthy as well, with tests showing an average playtime of 27 hours between recharges through the mini-USB port. Aesthetically, the SC-1 is eye-grabbing without looking garish, with sinuous black and grey stripes on the top and a cardinal-hued foundation. The device's finish is faultless, offering a smooth, non-slip surface with feels good and won't slip during marathon gaming sessions.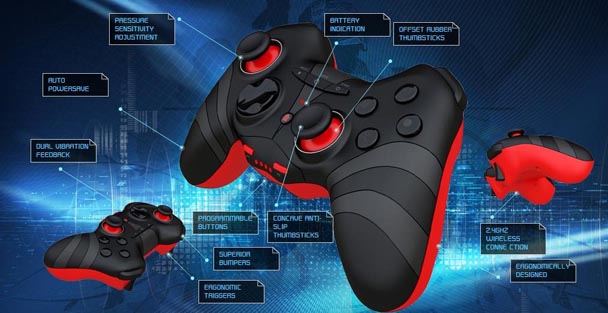 Surpassing Sony's popular pack-in controller is a near-insurmountable feat. The best that most peripheral manufacturers can do is forgo universal appeal and provide a controller that caters to individual tastes. In that respect, the SC-1 Wireless Sports Controller succeeds, making some of Microsoft's design choices available for PlayStation owners. Coupled with the ability to program macros, assign rapid fire, and adjust stick sensitivity, Gioteck's fifty dollar (currently $43.51 USD at Amazon) accomplishes, but not within room for improvement.
Review Overview
Summary : Ignore the "Sports" designator, the SC-1 is a solid performer in several genres-and if Gioteck could improve the unit's directional pad, then the controller could truly be a jack of all trades.