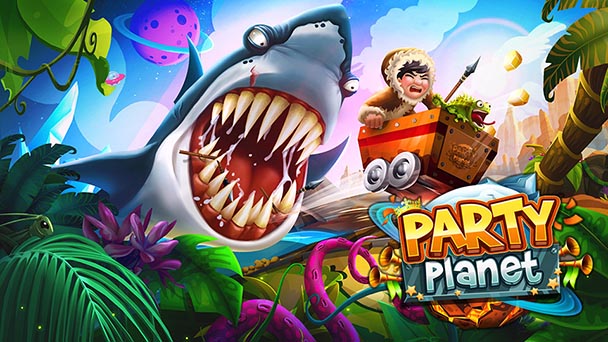 A developer once offered a bit of insight into his design philosophy: "Games are a complex system of parts that aim to do one thing really well." But the theory often falls apart when applied to mini-game collections, which habitually do many things rather adequately. And while critics have routinely ripped apart these compilations, I've also seen certain audiences enamored by the accessibility and excitement that's rooted in local competition. As such, I wouldn't expect critics to give the recent release of Party Planet a ringing endorsement.
Sure, there are a number of trivial, troubling elements in the game. There's no overarching goal to connect the mini-game together, an inclusion which has helped Mario Party capture the enjoyment of a board game. Music and sound effects aren't a priority, with the soundtrack extending generic jingles, while the latter is missing in some cases. Although the game adopts a vaguely environmental theme, there's no context provided for when you're playing a form of Concentration with scrap metal, toxic sewage, and a roach that wanders beneath the cards.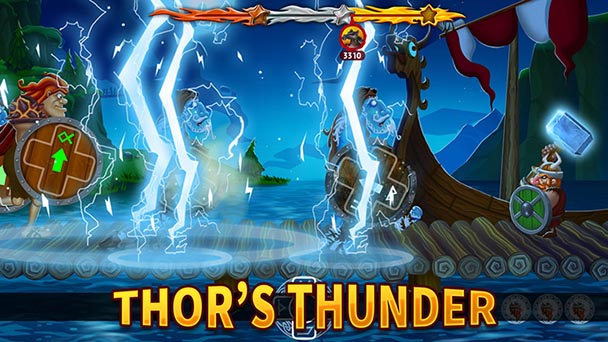 Whereas some might fault Party Planet for cloning popular arcade and mobile games, some might find the facsimiles fun. Some are obvious copies, with Fennec Fox Tower and Alien Balloonists aping Ice Climber and Balloon Fight. But given that the Switch library still lacks NES and SNES-era offerings, a replica is tolerable- especially, when the exhibit a reasonable amount of polish. If other instances, developer Teyon draws inspiration from outside Nintendo's dominion, with Meteors offering a decent facsimile of Asteroids, while Lava Golf recalls Super Stickman Golf, albeit with inferior controls.
While there's the inevitable duds among the thirty-game compilation, there are also a few mini-games that channel the addictiveness of a mobile phone title. Frosty Hockey is a surprisingly well-done interpretation of air hockey, giving players a bit of control over the puck, rather than just ricocheting it off the striker. Super Vegan Anaconda extends an enjoyable rendition of cell-phone standard Snake, this time with fluid control rather than movement across discrete grid spaces.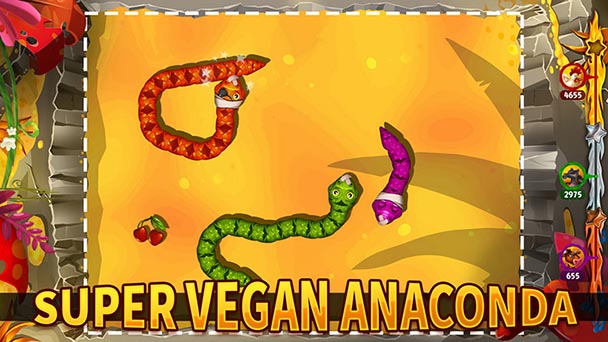 While Party Planet night lack a mode that ushers players through multiple mini-games, there are hooks in place to encourage repeat play. Beyond keeping track of local high scores, the game also has players progressing through a ranking system. Depending on how successful you are at each title, the game contributes a small amount of experience- and at different echelons, new games are unlocked. Another perk to encourage replay is the lack of load times when tackling the same recreation repeatedly.
As expected, Party Planet scaled nicely when more participants are added to the mix. While some might bemoan the lack of things like score multipliers when playing arcade-like diversions, their absence helps makes the mini-games understandable. Each diversion has a brief explanation while loading, detailing objective and controls. And when Planet was played with a trio of others who typically only play mobile games, the simplicity of each game was a positive, contributing to the feeling of a fair competition across the eighteen games that accommodated groups.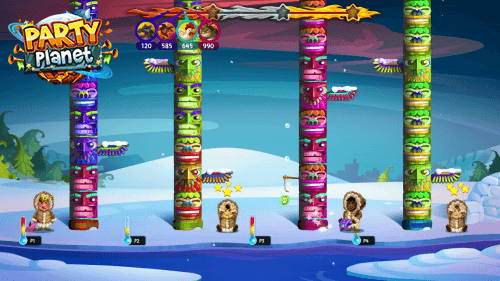 While Party Planet's visuals lack a bit of personality, they are detailed, and more importantly Party Planet doesn't waver from a solid sixty-frame-per-second delivery. Head into the compilation expecting mobile rather than console quality graphics and you won't be disappointment. And while the overall instrument sound quality in pleasingly, the collection's musical arrangements recall royalty-free efforts. Occasionally, the songs don't even complement the speed or theme, making song selection for each mini-game feel arbitrary.
Despite these minor grievances, there's fun to be had with Party Planet, especially with groups. Potential purchasers should know that the title feels like a collection of thirty different mobile titles, and if they're fine with that, the collection nearly justifies it's forty-dollar MSRP. For families with one or more younger gamers, Party Planet earns distinction, offering a number of approachable amusements that don't require a complex controls or intricate play mechanics.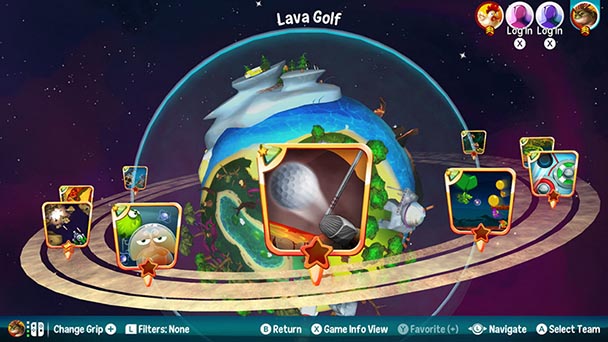 Party Planet was played on the Nintendo Switch
with review code provided by the publisher.
Party Planet Platform:

Nintendo

 

Switch


Developer:

Teyon


Publisher:

Mastiff LLC


Release Date:

December 12th, 2017


Price: 

$39.99 via retail or via 

Nintendo eShop Difficulty:

Easy
Review Overview
Summary : Party Planet is a decent package of thirty different mini-games that are enjoyable in quick doses or with others. While there are a few clunkers, most of the recreations are built upon recognizable retro gaming titles, which help to boost overall quality.