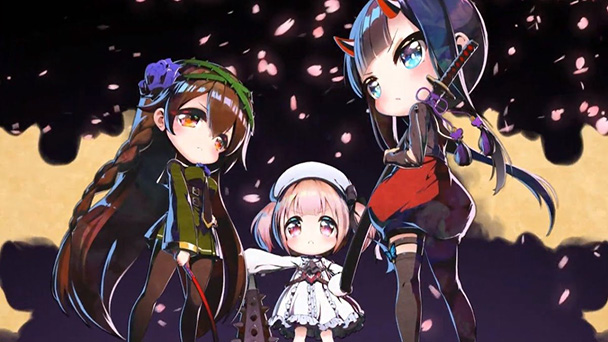 Unrelentingly cute and enchantingly funny, Ogre Tale entertains despite simple mechanics and gratuitous repetition.
Ogre Tale
Platform:
PC
Developer:
MAGES. Inc.
Publisher:
Degica
Release date:
August 20th, 2020
Price:
$19.99 via digital download, launch discount price of $15.99 through August 27th
Availability:
Steam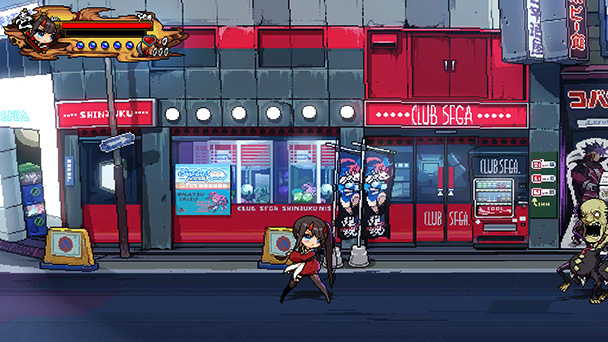 It's difficult not to impulsively fall head over heels for Ogre Tale. Within minutes of starting MAGES' (Steins;Gate, Phantom Breaker: Battle Grounds) recently released beat 'em up, you might be suplexing yōkai in front of Shinjuku's Club SEGA arcade. Filled with references that range from rows of gatchapan machines, Kyoto's Nijō Castle, and dango power-ups along with a deluge of forth-wall breaking dialog, it's the kind of game that otaku might fight irresistible, in spite of a number of vexing design decisions.
Given a choice of three different protagonists, I began the game with Yume. While her loligoth dress and naïve manner might seem to signal that's she a pushover, Yume is exceedingly ferocious. Sure, she might drag her weighty spiked club when she's walking across two-dimensional playfields. But when she swings her weapon of choice, Yume dispenses a multi-hit combo that rivals the best action-game heroes. Likewise, sisters Ran and Hana are just a fierce with their sword and whip.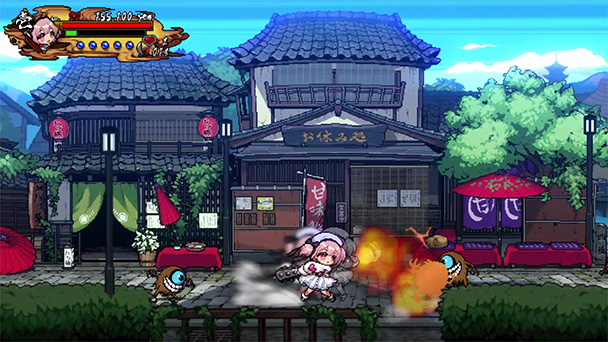 Peach Boy Gone Bad
Save for a pair of horns jutting from Ran's forehead, there's little indication that these girls are ogres. But the game's prologue expresses the game's interesting set-up, which imagines the Momotarō, the beloved hero of Japanese folklore as a villain. Long ago, the girls' grandmother one of the last remaining ogres of the Onigashima clan, fought bravely to put a stop to his murderous actions. She lost and is reincarnated in Ogre Tale as a tabby cat named Iroha.
While the game's plotline plays with folklore, the dialog rarely misses an opportunity for comical irreverence. From suggesting that the removal of clothes might raise money ("Stop, you'll drive up our age rating!") to allusions to an enduring Call of Duty meme, Ogre Tale is relentlessly laugh inducing. Yes, there probably will be a contingency of traditionalists who will criticize the departure from the game's original script. But for a lighthearted game like this, I'll take silly gags over a localization that struggles to explain semi-obscure Japanese references.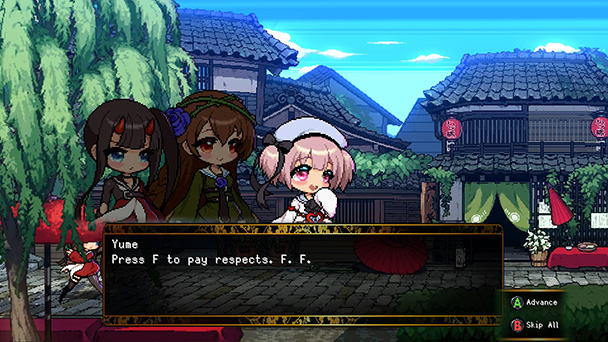 Defeating Yōkai by the Dozens
Less defensible are the game's missions, which can grow repetitive, even across the game's brisk five-hour playtime. Each one of the sisters is armed with melee, ranged, and Ultimate Attacks, as well as a guard. Initially, control feels influenced by fighting games, with jumps mapped to a directional pad or analog stick (the game can be played with a keyboard, but it's not recommended) rather than a dedicated button. But even when you unlock additional special moves, you'll spend the bulk of your time spamming groups of enemies with the same basic strikes. Ultimates require multiple prerequisites like hitting enemies, bosses, and yōkai a certain number of times. When coupled with a need replay levels before facing the final boss, even the sisters remark on Ogre's wearisome ways.
As enjoyable as the backdrops are, heading back to the same venues gradually wears away at the thrill of seeing pixelated interpretations of real places. Yes, the Shirakawago snow level is beautiful, as is the temple with a glistening Buddha statue. But when side-missions goad you into revisiting these environments, the luster begins to fade. Even here, Ogre Tale's cheeky spirit emerges once more, often plucking you unexpectedly from each mission. Often, this is accompanied by a lecture from Iroha, and seems to satirize the typical build-up of tension crafted by most game stages.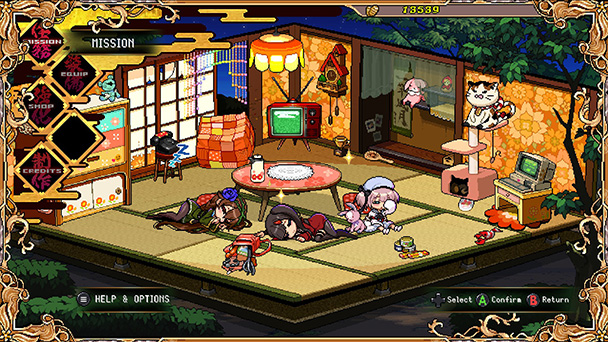 An Adorbs Isle of Ogres
On the upside, Ogre Tale attempts to incentivize its structure. Beyond unlocking new moves, you'll also earn yen to purchase new weapons, jewels, and talismans as well as level up your girls. Each, of course, gradually contributes to the formability of you fighter. But there's not quite enough visual or visceral distinction, beyond being able to wear down higher-level enemies faster. Another missed opportunity happens at the delightfully cute Onigashima home. Although the tatami mat-line floor is filled with adorable details, it would have been gratifying to unlock some of these items on your own, rather than another homogenous weapon.
You might think with all the aforementioned flaws, I didn't like Ogre Tale, or fell out of love with it. Sure, I was irked by some of its design decisions, but then a flippant bit of dialog or new animated yōkai would be dropped in, renewing my desire to like it. Despite the simplistic and often repetitive play, Ogre Tale repeatedly charmed. Those ogre girls are a sneaky bunch.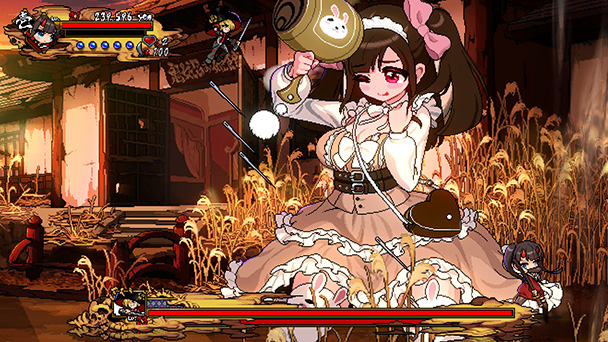 Ogre Tale was played on PC with review code provided by the publisher 
Review Overview
Summary : Contrary to qualities usually associated with ogres, MAGES' latest is attractive and persistently charming. If you're just here for the action, you might want to temper your expectations. This is aimed squarely for otaku who didn't mind a bit of grinding.