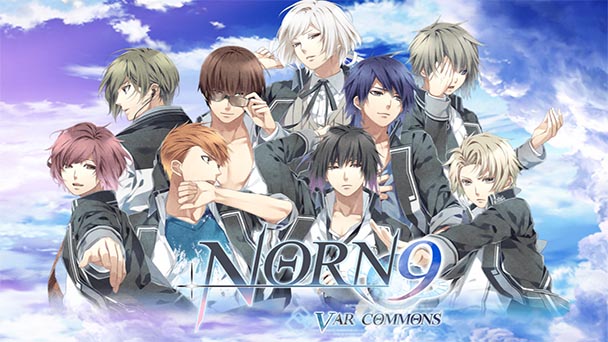 If the otome emerges as a successful sub-genre in Western media, at least some credit must be given to Aksys Games. From a trio of releases in the Hakuoki series across the PSP, PlayStation, and 3DS platforms, to the recent release of Code: Realize Guardian of Rebirth, the publisher has been a steadfast supporter of the female-led visual novel, localizing several of Japan's most exemplary efforts.
One of the tenets of the otome is romantic development, often fostered between a lead protagonist and one of several dashing, disposition-divergent, young males. While these couplings can endow novels with a goal and narrative flow, if they're not given a substantial backdrop, courtship can feel tropey- a mundane means to an end.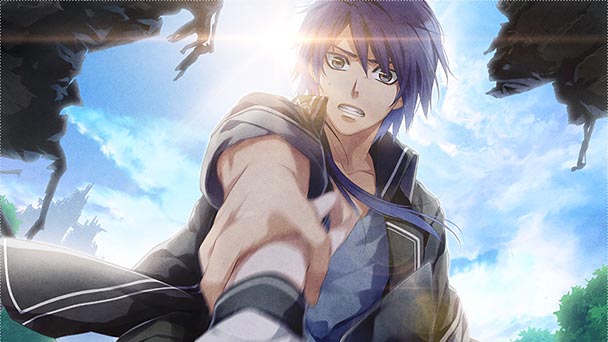 Fortunately, the recent release of Norn9: Var Commons for the PS Vita uses the cultivation of relationships to obliquely explore geopolitical intrigue, all while endowing its cast with superhero-like ability and providing a time-traveling, science-fiction context for the plotline. Yes, occasionally Norn9's jumble of storytelling components can feel disjointed, with the writers over-threading the title's rich narrative tapestry. But largely, lofty aspirations almost always outshine unambitious formula. Undoubtedly, that's the takeaway gleaned after reconnoitering Var Common's interconnected plot.
Evidence of the developer's desire to tweak with the rudiments of otome convention is found in Norn9's prologue. Our perspective is presented from Sorata Suzuhara, an astoundingly prodigious twelve-year old boy accompanying his class on a field trip to the National Diet Building, the structure which unites Japan's bicameral legislature. After revealing his encyclopedic command of history and his abhorrence to anything non-scientific, Sorata's tour in interrupted by an exquisite melody, which is seemingly unheard by the rest of the group.
Perplexingly, the youth passes out, only to find himself transported to what appears to be the early Taisho (pre-World War I) period, and immobilized by iciness. Aide arrives in the form of a mysterious, amnesiac girl, who obliges relief even after the perplexed Sorata rebukes her several times. But soon after accepting the young women's assistance and realizing the temporal transference, the duo are accosted by a group of teens and taken about a giant, spherical spacecraft where everyone aboard almost everyone seems endowed with some kind of paranormal power.
Here, Norn9: Var Commons shifts control from Sorata, allowing players to select one of three protagonists. There's the aforementioned girl who can't remember her name, whose perpetual optimism seems to mask a turbulent past, and is endowed with pyrokinetic abilities. The serene Mikoto Kuga feels obligated with the protection of others, which likely stems from her capacity to create defensive force fields. Finally, there's Nanami Shiranui, a kunoichi who can erase people's memories, a power that when misused, can inhibit her feeling of acceptance.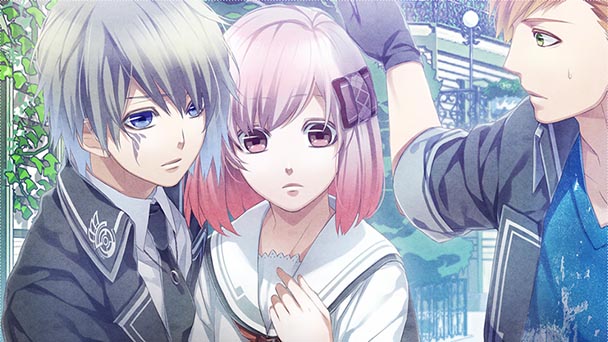 Each of the three leads has their own trio of potential suitors, providing Var Commons plenty of content. Undeniably, the developers were aiming for a Rashomon-like reveal, with geopolitical exposition realized once all nine plotlines are visited. In execution, this is an exceeding tricky undertaking, and Norn9 works best when detailing the relational development of its cast, with the overarching narrative delivered only in ambiguous swaths.
Although, the format makes for a largely linear experience, choice plays a substantial part in deciding the outcome for relationships. Success is usually met by keeping an Affection meter in the positive range, with Var Commons occasionally throwing out questions to test your familiarity with a potential partner. Fortunately, a liberal save system, as well as the ability to speed through previously viewed dialog will take most of the sting out of imprudent selections.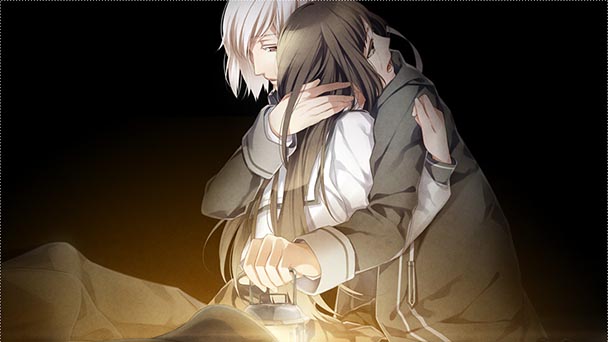 Indisputably, Norn9 is aesthetically impressive. Character design is detailed and clean, with each cast member displaying a gratifying emotive range, while backgrounds are duteously drawn, each effortlessly signifying each setting. The Japanese voice work is largely faultless, with a distinction brought to each character. While Kevin Penkin's plaintive piano pieces are poised to draw sentiment, it's Nobuo Uematsu's main theme that is the aural apex for the title.
Norn9: Var Commons is an exceeding ambitious otome, offering a thematic mingling of milieus and a plotline that works as both metaphor and relational musing. Visually sumptuous and delightfully engaging, Var Commons demonstrates the development of the sub-genre, with scripting that shows the strength of the medium.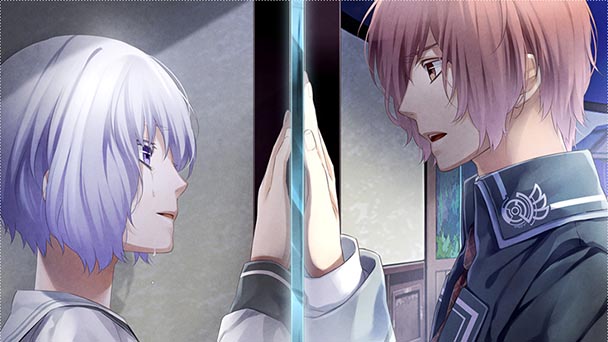 Norn9: Var Commons was played on the PS Vita with review code provided by the publisher.
Norn9: Var Commons
Platform:
 PS Vita
Developer:
Otomate
Publisher:
Aksys Games
Release date:
 November 3rd, 2015 (US)
Price:
 $39.99 via retail or PSN
ESRB:
 Teen
Review Overview
Summary : Along with Code: Realize Guardian of Rebirth, Norn9: Var Commons is another 'gateway' otome- making an ideal in-road for Vita owners that haven't experienced this type of visual novel.