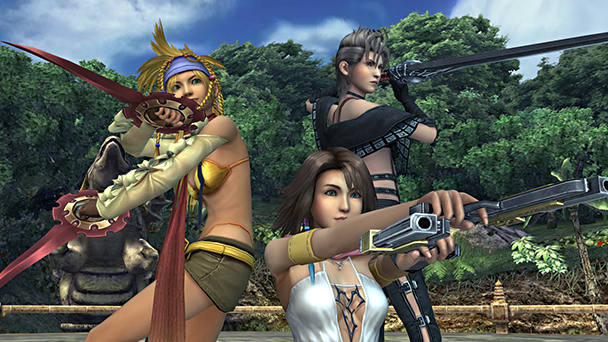 Familiar faces abound this week! From the return of Tidus, Yuna, and the Final Fantasy X gang, grief-ridden Senua, and always the ready to rumble EDF crew, there are several notable characters scattered across the new releases. Coming after last week's release of Zanki Zero: Last Beginning, this week presents another dungeon crawler, with Vaporum extending a steampunk-based, old-school take on the beloved genre.
Header image: Final Fantasy X/X-2 HD Remaster, Switch and Xbox One
PlayStation 4
Dark Quest 2 (digital, $14.99)
Earth Defense Force: Iron Rain (digital, $59.99)
My Time at Portia (physical and digital, $29.99)
Shadowgate (digital, $19.99)
Vaporum (digital, $19.99)
World War Z (physical and digital, $39.99)
Switch
A Dark Room (digital, $6.99)
Ayakashi Koi Gikyoku -Forbidden Romance with Mysterious Spirit- (digital, $24.99)
Back to Bed (digital, $4.49)
Bot Vice (digital, $9.99)
Box Align (digital, $0.99)
Doggie Ninja The Golden Mission (digital, $8.00)
Feather (digital, $8.99)
Final Fantasy X/X-2 HD Remaster (physical and digital, $49.99)
Greco's Hall of Kanji Learn Japanese – Beginner (digital, $16.99)
Hellblade: Senua's Sacrifice (digital, $29.99)
Invisiballs (digital, $12.99)
Jungle Z (digital, $12.99)
Minefield (digital, $4.49)
My Time at Portia (physical and digital, $29.99)
Nintendo Labo Toy-Con 04: VR Kit
Out There: Ω The Alliance (digital, $14.99)
Path to Mnemosyne (digital, $9.99)
Quadle (digital, $7.99)
Reigns: Game of Thrones (digital, $3.99)
Rolling Sky (digital, $9.99)
Shadowgate (digital, $19.99)
Silence (digital, $39.99)
Street Basketball (digital, $4.19)
Super Star Path (digital, $3.99)
Super Weekend Mode (digital, $4.99)
Vaporum (digital, $19.99)
Tanks Meet Zombies (digital, $9.99)
The Demon Crystal (digital, $9.99)
Trüberbrook (digital, $26.99)
Warhammer Age of Sigmar: Champions (digital, Free)
Way of the Passive Fist (digital, $11.99)
Xbox One
Final Fantasy X/X-2 HD Remaster (physical and digital, $49.99)
My Time at Portia (physical and digital, $29.99)
Vaporum (digital, $19.99)
World War Z (physical and digital, $39.99)
PC
Anno 1800 ($59.99)
Bubbles the Cat ($7.99)
Hotlap Heroes ($6.79)
JetX ($9.89, VR)
KillStreak.tv ($TBA)
One Finger Death Punch 2 ($TBA)
Tiny Tanks ($8.99)
Weedcraft Inc ($14.99)
World War Z ($39.99)
Robert's Pick: Conditional statements commence! IF you haven't played Final Fantasy X/X-2 and IF you have either 12GB (physical) or 26.9GB (digital) of space on your Switch, and IF Square Enix didn't half-ass the port, then the remaster might be worth picking up. As for me, I have the game on four systems already, so I'm going to try to avoid Skyrim-ing it. Wish me luck.
Instead, I'm going to go with My Time at Portia, a title I previewed over a year ago, as my pick. Even in its Early Access state, I could see that the title was able to replicate the gameplay loop that had made the Harvest Moon series (and Stardew Valley) so compelling. Providing a sense of player autonomy along a multitude of mini-tasks is a perfect receipt for relaxing play far into the evening hours. While I appreciate the intensity of a challenging action game (cue the Sekiro flashbacks), I also like a leisurely paced pastime that I can throw myself into after work.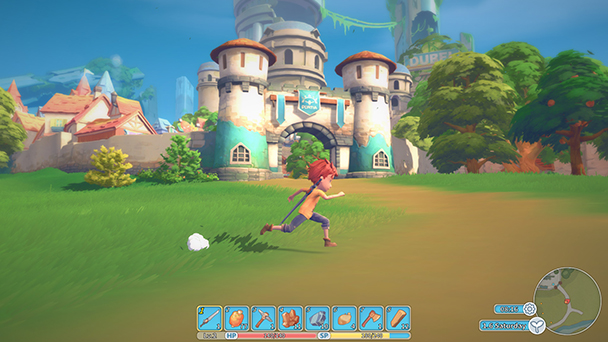 Matt's Pick (Editor, DigitallyDownloaded): It's easy to forget just how transformative Final Fantasy X and X-2 were, but they really were the real deal. The jump from the PlayStation 1 to PlayStation 2 afforded Square Enix so much additional power to work with, and the company put that to great use, giving us Rikku, the first genuine waifu. Rikku was the first time that you could look at a character and not have to perform some mental gymnastics to realise that the pile of polygons and mashed pixel face was meant to be attractive (yes, Selphie from Final Fantasy VIII, I do mean you).
I'd even go as far as to say that Final Fantasy X-2 was only created because the developers suddenly realised that bikinis and hotpants made sense for characters now.
But seriously, Final Fantasy X and its sequel are genuinely visionary, and to this day the artistic vision behind them, the massive world of Spira, and its stunning monsters and denizens that inhabit it is mesmerising. So, while almost everyone reading this has almost certainly played them in the past, I'm going to recommend them yet again now that they're on the Switch. You're not likely to get better turn-based JRPGs produced today anyway, so you may as well have the pinnacle of the genre sitting on every device that Square Enix decides to release it on… also if people keep buying these re-releases it may encourage Square to figure out where it stashed the code for Final Fantasy VIII, and we might finally get a re-release of that too.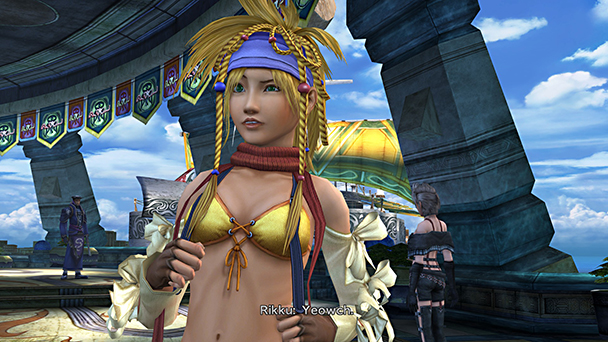 Ryan's Pick: It may just be me, but I get the feeling that the recent PS4 games I've been playing have been putting my console through its paces. Sekiro really has gotten my launch version of the PS4 screaming, so this week it's my plan to continue this trend with World War Z.  Rendering all hundreds of running zombies on-screen definitely is not an easy feat, so I'm sure that this game is going really test exactly how much more my five-year-old console can take.
Aside from my strange desire to push my console to its limits, the game does look entertaining. It immediately is giving me some flashbacks from the swarms of zombies in the Left 4 Dead series, but on a larger and even more fluid scale. I do like the choice of adding in the over-the-shoulder shooting view, which was a smart move as in my opinion that was one of the key visual design ingredients for the success of Resident Evil 4 on Gamecube. I have heard that the AI in World War Z is supposed to adapt to your play style, so hopefully that will keep me on my guard as I fend off kinemortophobia.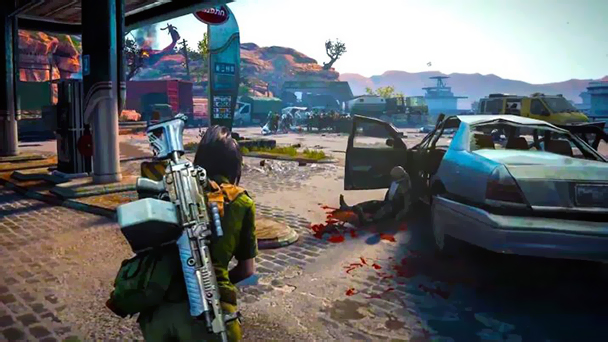 Jay's Pick: Final Fantasy X/X-2 HD is a no-brainer for Switch and Xbox owners who haven't played it before. Even if you did play the original way back on the PS2 it might be the time to take a stroll back through one of the best Final Fantasy entries ever produced. Not to mention you get the criminally underrated X-2 as well.
As for my pick, I could go really left-field and say the Nintendo Labo VR Kit. Playing Breath of the Wild and Super Mario Odyssey in their new VR modes is mighty tempting but I can't get fully behind the idea until I can play Xenoblade Chronicles 2 in VR; imagine all those deliciou.. I mean, detailed character models I could appreciate in VR.
I think I'll settle for My Time at Portia this week. It's a wonderful little creation that should tide us all over until Rune Factory and Animal Crossing drop (hopefully) later this year.