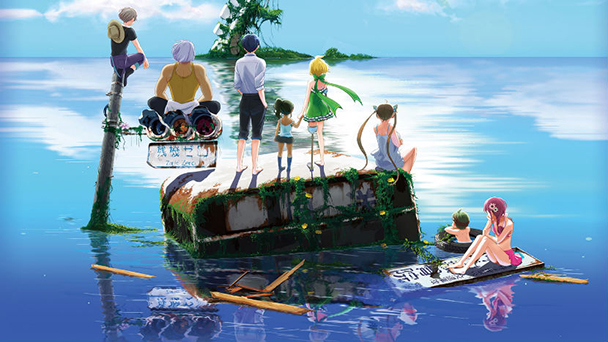 Pedigree is often accompanied with elevated expectations. That's likely the case with the PlayStation 4 and PC release of Zanki Zero: Last Beginning. Uniting several members of Danganronpa's development team with Lancarse, the team who assisted Atlus with the creation of the first two Etrian Odyssey titles, Zanki is built on an undeniably prestigious ancestry. And while the title definitely makes good on these prospects, its merits are also rooted in a focus on survival and its allegorical elements. Like Danganronpa, there are a mountain of veiled references to be uncovered, making the main storyline just another piece of a multi-layered puzzle.
Considering the tragic motifs explored across the Danganronpa franchise, it's hardly surprising that Zanki Zero opens on a morose beat. Here, Haruto Higurashi, the lead editor of a leading publisher, climbs to the top floor of the company's skyscraper. Taking a moment to survey each of the flickering lights that represents different people and families, he ruminates on a sense of regret before flinging himself off the building. But there's no gruesome sound of a body striking the ground below; only a splash of water is heard.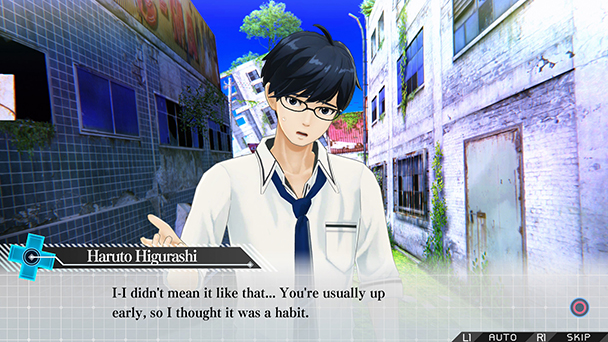 The incongruous sound effect signals Higurashi's awakening in an enigmatic realm. It's sun-drenched but desolate, and the lead character speculates it could be heaven or hell.  Maneuvering past rusted cars and shells of uninhabited buildings, Garage Island proves to be a peculiar context, pitting the beauty of brilliant azure skies with the feeling of a landscape in a state of wretched neglect. But Higurashi isn't completely alone and soon meets seven others on inland inhabitants.
Unsurprisingly, there's the kind of cross-section of people that might prompt Monokuma to erupt with maniacal laughter. From Minamo Setouchi, a police officer with an innate sense of justice to a deliciously curvaceous heiress, it seems likely that Zanki Zero' cast will engage in the type of dialog that made Hope's Peak Academy and the Jabberwock Islands such a stimulating place to stay. Here, Last Beginning provides the poignancy, with backstories that explore some of darker human experiences.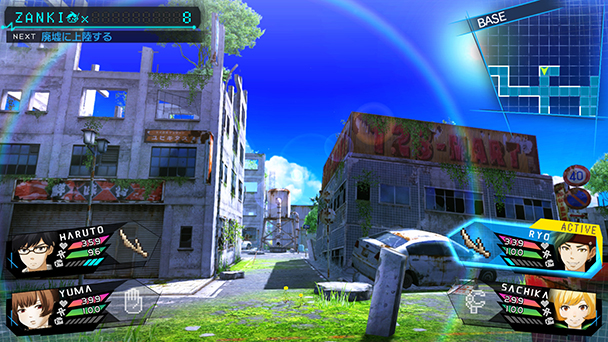 But elegantly, the game doesn't just wallow in the melancholic. Periodically, you'll be privy to episodes of Extend TV, a satirical take on children's programming that stars a sheep called Mirai and a human assistant named Sho Terashima. Recalling the offbeat but persistently entertaining intermissions of that Danganronpa's monochromatic bear, the duo dispenses offbeat comedy and direction in equal measure. Adhering to manzai form and often incorporating themes that wouldn't make it into most kid's show, these comical skits serve as a regular reward, propelling forward progress.
But just as remarkable are the symbolic themes that echo across Zanki Zero's journey. The eight island inhabitants are clones, fashioned from a device known as an X Key, affixed in the belly button of each resident. But DNA replication is still in alpha-state, with clones experiencing an accelerated life span of about two weeks. But beyond some contemplations on tampering with existence, Last Beginning compels us to take a thoughtful look at the way civilization advances. You'll witness characters dying, and subsequent generations exhibiting a slight immunity to the elements that killed them. Children and the elderly are weaker than adults, but each stage serves a particular purpose in the game's intriguing ecosystem. Witnessing the collective accomplishments made by multitude generations is a perspective seldom explored in gaming, but one that reflects an imperative worldview.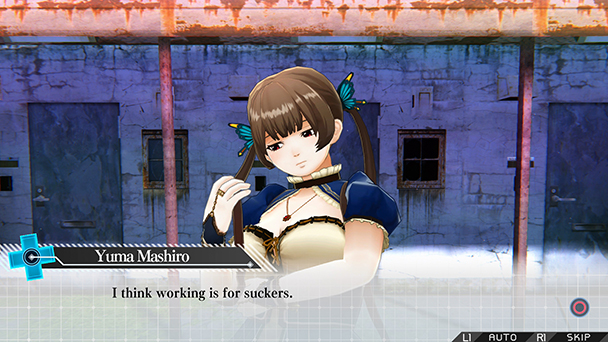 Of course, being able to appreciate multi-generational development means that there's an entire simulation system to worry about. In execution, that means that there's a wealth of micro-management, as you'll have to deal with variables that like hunger, anxiety levels, and even bathroom breaks. While some might appreciate the tension than comes with supervising these systems, others might not find enough reward in proper upkeep. On the upside, you can adjust Zanki Zero's complexity at any time. The lowest setting removes many of the complexities (albeit at the cost of item drops). Having played the Japanese version, you'll undoubtedly be appreciative of some of the assuaging of the North American release.
But contention will undoubtedly be found in Zanki Zero: Last Beginning's combat system. Eschewing the turn-based combat system favored by most dungeon crawlers, the real-time battles show the development team eager to wrestle with convention. But in implementation, sidestepping as cooldown timers expire probably isn't the most elegant method of handing conflict. Sure, there's an immediacy to these confrontations and nuance stems from a charge attack and additional abilities to acquire, however neither of these elevates encounters too much. Ideally, some of the intricacy of the game's life sim system would have made their way into battle. Fortunately, there is some sophistication found in Zanki Zero's Clione skills. Eventually, clones are able to use two of these symbiotic organisms, which can boost offensive output, offer passive abilities, or even open up new explorational avenues.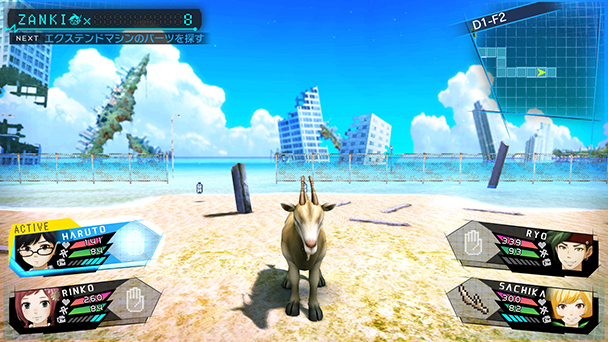 Combining visual novel, dungeon crawling, and life sim mechanics, Zanki Zero: Last Beginning is an unquestionably ambitious title. Like most original offerings that attempt to tackle so much, there are traces of convolution, which can make the game's early hours perplexing. But any superficial irritations are offset by the game's cleverness and the amount of effort which went into the experience. Like the lead, named after the higurashi cicada, an insect with an abbreviated life span, almost nothing in Zanki Zero is accidental, and discovering the meaning of it all proves to be a rewarding journey. You'll probably walk away desiring other games to be as contemplative and dense.
Zanki Zero: Last Beginning was played on the PlayStation 4
with review code provided by the publisher.
Review Overview
Summary : An alliance between key members of the Danganronpa team and Etrian Odyssey co-developers seems like an e-Dream Team. Largely, Zanki Zero: Last Beginning meets those lofty expectations with a trek brimming with creativity, complexity, and an occasional dose of comic relief.