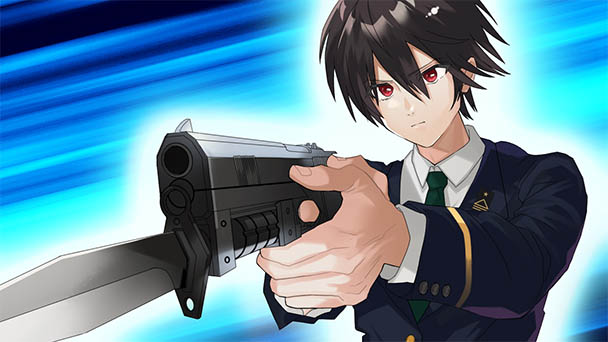 In keeping with gaming tradition, 2021 is arriving like a gentle whisper, rather than a thunderous roar. As such, the dozens of titles that typically emerge every week have been pared down drastically. Yet, with titles like Choices That Matter: And Their Souls Were Eaten and Reimu's Weird Little Adventure, there might be a few worthwhile efforts in this week's downscaled schedule of releases.
Header image: Subliminal Region, PC
Switch
Charge Kid (digital, $2.49)
Choices That Matter: And Their Souls Were Eaten (digital, $4.79)
Hitori Logic (digital, $2.49)
Speed Truck Racing (digital, $9.99)
Xbox One
Back to Belt (digital, $9.99)
Star Child (physical & digital, $39.99)
PC
A Traveler's Photo Album ($0.69)
Arcus (Free)
Cobra Kai: The Karate Kid Saga Continues ($39.99)
Epic City Builder 4 ($TBA)
Garlic ($TBA)
Mixx Island: Remix ($TBA)
Reimu's Weird Little Adventure ($1.39)
Remembrance ($TBA)
Sakura Mochi ($TBA)
Slide Mini (Free)
Subliminal Region ($TBA)
Teslapunk ($9.99)
Matt S' pick (Editor, DigitallyDownloaded): I know it's a bit of a quiet week this week (okay, a very quiet week), but there is still one game that you shouldn't overlook: Choices That Matter: And Their Souls Were Eaten. The previous one is already available on the Switch, and if that game was anything to go by, this one will be a really great time. Choices That Matter are text adventure games in the truest sense of the word (as in, you'll be exclusively looking at text as you play), with winding plots, plenty (and plenty) of decisions to make, and some spot-on pulp fantasy writing.
And Their Souls Were Eaten is set in a steampunk universe too, which has really caught my interest. I do like steampunk, I does, and given what a disappointment that other "-punk" game was I'm hoping that this one can deliver to compensate.
I mean, sure, there aren't going to be any twin-tailed waifu in this particular game, but that's fine, sometimes it is good to have a bit of variety. Given what a thin release schedule is coming this week, perhaps the developers have picked the perfect moment to launch it to get people to give it a go.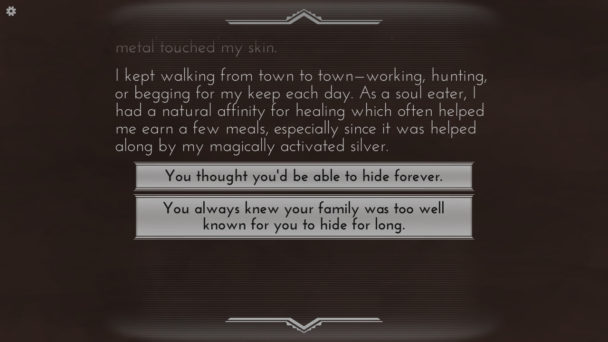 Matt C's pick (editor, Shindig): Reimu's Weird Little Adventure is, in its creator's own words, the "stupidest Touhou fan game you'll ever play on Steam". It's half an hour of "crappy jokes" and a "mix of (boring) turn battle with bullet hell", the product of a year and a half of work in RPG Maker with an outcome that "isn't really remotely close to fantastic."
And you know what? I love everything about this. I love a developer just doing whatever they want and leaning all the way into "crappy" outcome. I love a game that dares to defy the assumption that the "quality" of a game can in any way be an objective measure or that it's something that should always be aspired to, like games are toasters serving some purely functional purpose. I love the creativity on display.