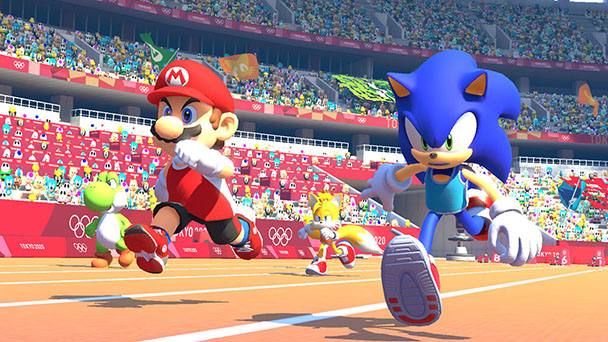 When Mario & Sonic at the Olympic Games came out for the Wii in 2007, it was stunning to see the two rival mascots unite. During the sixteen-bit era, the Plumber and the Hedgehog embodied oppositional sides in one of the industry's early console wars. On one side stood an affable everyman with wholesome appeal. On the other was a defiant erinaceinae, who exemplified a company attitude that retained Mortal Kombat's blood, instead of changing its color to grey and calling it 'sweat'.
In the spirit of Olympics, the two characters put their contrasting marketing obligations aside, competing against each other, and characters from both camps, in twenty-four mini-games. Long before branding crossovers were a ubiquitous phenomenon, it was rather remarkable seeing them all on the same screen.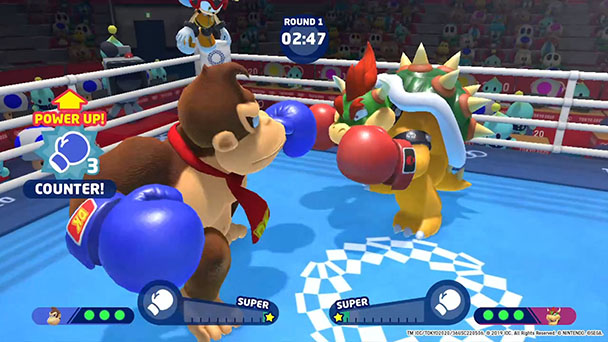 Twelve years and six iterations on, the pairing has undoubtedly lost some of its power. The intermingling no longer has the impact it once did, with mergers materializing for every Winter and Summer Games. Despite that setback, Mario & Sonic at the Olympic Games Tokyo 2020 remains a remarkably enjoyable collection of games, with enough mechanical nuance to inspire repeat play. Whether your interest is spirited multiplayer competitions or individual play fueled by the spirit of the global games, Mario and Sonic might still have something to offer.
Head into the game's Story Mode and you'll be treated to visual novel-style dialog that shows the title's two stars receiving a retro-looking console. 'Gifted' by Dr. Eggman and Bowser, the hardware was supposed to send Mario and Sonic back in back. But inadvertently, it sends everyone back to a virtual, eight-bit looking rendition of the 1964 Tokyo Games. Unsurprisingly, participation in renditions of events occur, with everyone yearning to earn a spot in Olympic history.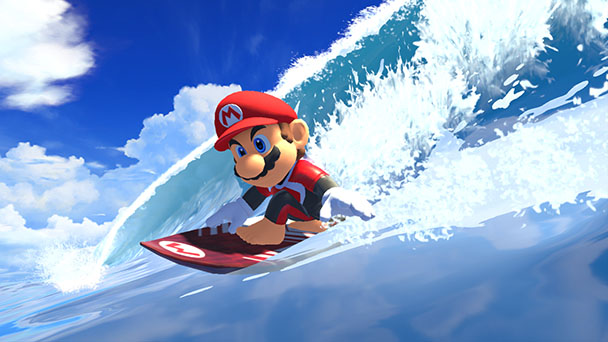 What follows is a pleasing succession of retro-style sports complete with a commentary that sounds right out of SEGA's NFL Sports Talk Football '93. Yes, there's a lot of anachronisms and the text speed seems suited for beginning readers, but there's quality in both the NES-style and more modern recreations. Completion will take at least six hours and is filled with plenty of interesting historical tidbits as well as new unlockable, helping to offset any irritations.
For those who'd rather not endure unsophisticated exposition, Mario & Sonic also allows you to jump right into the events. Largely, these are closer to SEGA's own DecAthlete and Winter Heat than Konami's Track & Field, with success contingent on more than just chaotic button mashing. Sure, there's a few events that will have players rapidly rapping Switch buttons but earning a place on the podium is just as much about timing and technique.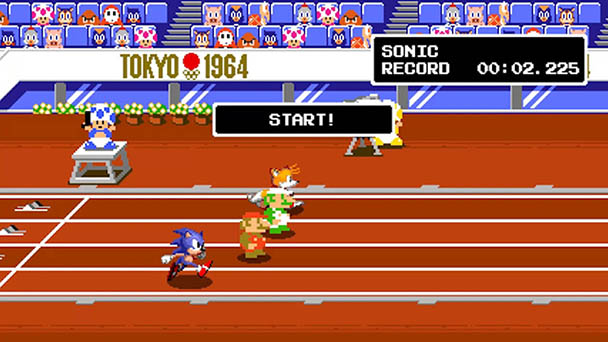 Have you seen our preview of
Mario & Sonic at the Olympic Games Tokyo 2020
, which digs deeper into select events? You can find it
here
.
Tapping face buttons is just one of Mario & Sonic's control methods. Alternatively, players can liberate the Joy-Cons from the side of the Switch, opting for single or even dual-control input styles. But it's becoming increasingly evident that the micro-controllers don't have the gyroscopic precision of say, the Wii Remote Plus. Against local competitors, that's OK, because everyone will be flailing around equally. But if you're seeking solo recreation, motion can be more frustrating and ambiguous than physical controls.
In theory, Mario & Sonic's online component is a worthwhile addition, providing the ability to test your skills against real-world competitor in ranked and free matches. But at launch, there were a few problems, from a struggle finding participants to being able to create your own schedule of events. Arguably, the deal killer is the amount of lag present in these events, which can devastate your timing. On the upside, there's a communication system built from prescribed phrases allowing for dialog between players across different regions.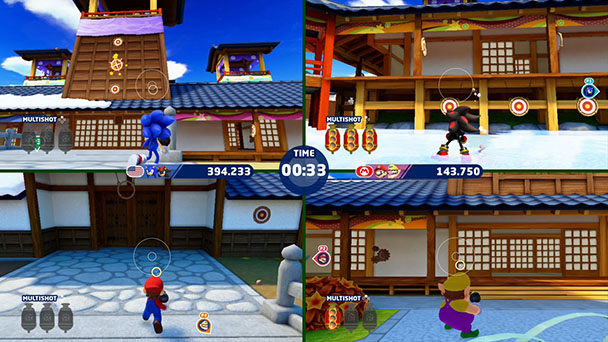 Certainly, Tokyo 2020's delivery and diversity deserve recognition. Play offline and you'll be treated to fluid visuals that offer stunning interpretations of Olympic venues, complete with cheering crowds and giant inflatables that hover above outdoor stadiums. Both character modeling and animation is capable, with quality mirroring the multitude of sports games Mario has appeared in. Another perk is the television-style presentation, complete with post-match replays exhibited in broadcast-like angles.
With twenty-one sports, three Dream Events, and a collection of retro games, there's quite a bit of breadth across Mario & Sonic at the Olympic Games Tokyo 2020. Pleasingly, there's a remarkable amount of depth as well, with mini-games like football and boxing standing up to repeat play. There's also a wealth of ingenuity with the way events like sport climbs and gymnastics are implemented. Although a few rough events prevent the title from taking hold gold, Tokyo 2020 certainly deserves a silver medal.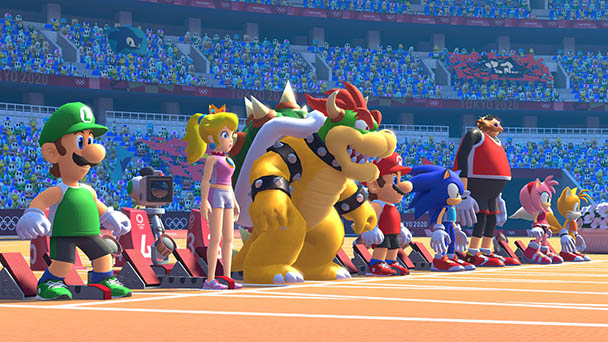 Mario & Sonic at the Olympic Games Tokyo 2020 was played
on Switch with review code provided by the publisher. 
Review Overview
Summary : While Mario & Sonic at the Olympic Games Tokyo 2020 motion controls can be imprecise and the online play suffers from lag, you wont find a better, more enjoyable collection of mini-games on Switch.