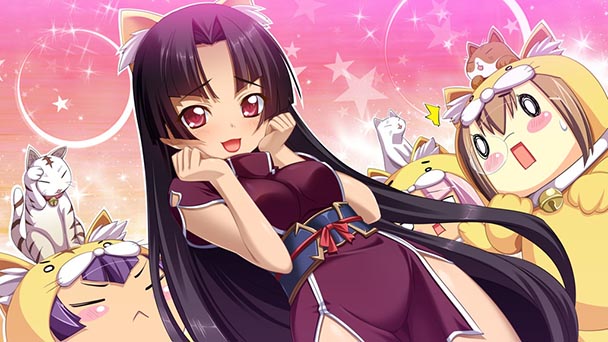 With over a thousand characters spread across 120 chapters, Luo Guanzhong's Romance of the Three Kingdoms is one of East Asia's essential epics. Beyond inspiring cinematic works like Red Cliff or The Assassins, as well as several Korean manhwa and Chinese manhua (graphical novels), the fourth century historical novel played a critical role in Koei's success. Across the last thirty years, tensions between the Shu Han, Cao Wei, and Eastern Wu kingdoms have not only fueled the eponymous Koei-Tecmo franchise, but also propelled the publisher's exceedingly prolific Dynasty Warrior series.
One of the more curious works to stem from Three Kingdoms lore was BaseSon's 2008 visual novel, Koihime Musō. Imagining the novel's lead characters as pugnacious females, the experience was seeped in strategy and teeming with titillation. Unsurprisingly, it also resonated with audiences, spurring its own sequel, manga, and anime. The property even received the fighting game treatment, with the arcade-based release of Koihime Enbu – which envisioned conflict being resolved via a succession of side-perspective scraps. After a console release in Japan last January, the title has made its way onto Steam, indulging players on this side of the Pacific.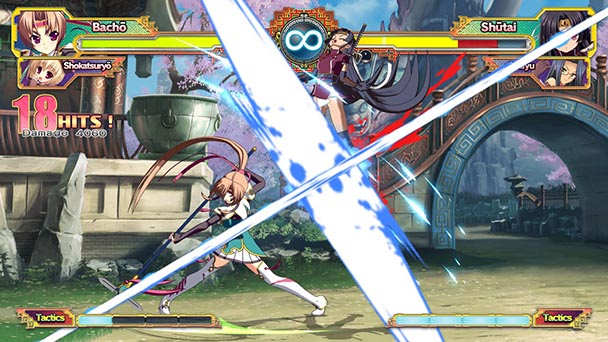 Considering the game's coin-operated roots, it's not surprising that the PC version of Koihime Enbu is light on exposition. Those expecting a fully-realized VN-style narrative on par with the plotlines extended by Persona 4 Arena Ultimax or BlazBlue: Chronophantasma Extend are destined to be disappointed. Instead, Koihime Enbu presumes familiarity with the backstory, divulging little more than each combatant's motivation for entering the next match. This succinct approach is enough to convet the personality of each pugilist and it does offer plenty of playful taunts, but you'll need to seek out any of the source material's three animated works or manga to appreciate the subtext behind the sneers.
Fortunately, fighting game prowess isn't a requisite for appreciating Koihime Enbu's beginner-friendly matches. Mechanics are rooted in rudimentary tenet, with light, medium, and heavy attacks each offering the customary balance between speed and power. Distinction comes in the form of a 'Special' button, permitting players to throw, summon an assist, or trigger one of your specials. The use of the latter two is restrained by the game's "Tactics" gauge. Beyond the usual meter boost when taking and dishing out damage, fighters receive a generous portion if they land the first hit during a match. Following convention, players can use a percentage of the meter to execute a common Special or allow the gauge to fill in an effort to unleash an Ougi or Hiougi attack. To promote accessibility, the execution of these commands is the same for all fighters, which might turn off battle-hardened fighting game buffs.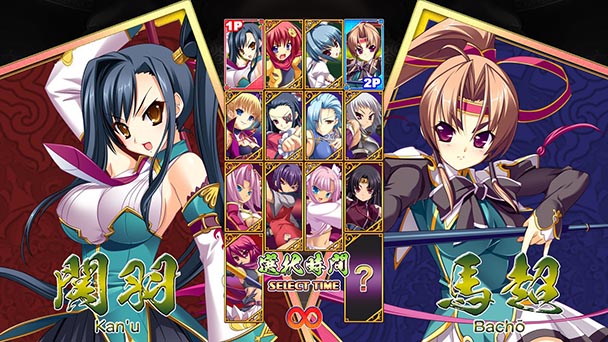 Approachability is also evident across Koihime Enbu's combo system, allowing novices to easily punch out processions of hits without having to consult the in-game move guide. One of the keys for inducing significant damage is to stunning opponents with a forward press and a medium or heavy attack. With foes incapacitated, it's an ideal opportunity for a Hiougi special or string of strikes. As such, battles in Koihime Endu are typically ground-based and task opponents with finding an opening, then exploiting it with their hardest-hitting combo sequence. Although newcomers might appreciate the straightforward approach, the methodology isn't likely to maintain the interest of fighting-game fanatics. One other issue that might draw the ire of enthusiasts is the game's notable lack of balancing. Between an abundance of power and dubious hitbox sizes, some members of the roster have a district advantage.
But criticizing Koihime Enbu for not offering tournament level play might be missing the point. After all, this is a fighter originally intended for fans of the source material. And, if viewed in that context, the title delivers the goods. Certainly, there no denying the game's aesthetic merits. From dialog screens, character selection, to the actual fisticuffs, Koihime Enbu maintains an impeccable level of quality. Where it matters most, the title shines, exhibiting elegant and thoroughly charming animations for each of its thirteen characters and seven supportive personalities. In execution, the developers converge on the proficiency demonstrated by Arc System Works, delivering impeccable sixty frame-per-second output even on modest rigs. Mirroring this graphical expertise, Koihime Enbu's aural accompaniments are accomplished, faulting exquisite Eastern-themed melodies performed with electric guitar and synthesizers.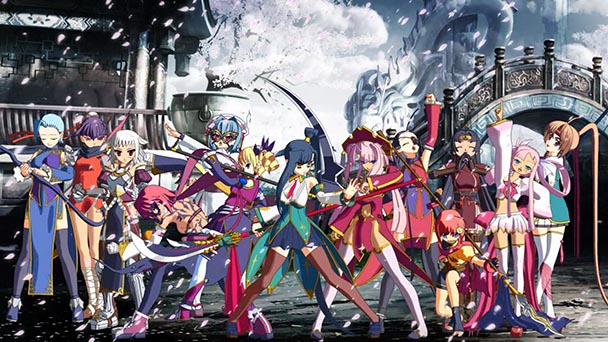 As such, if lithely rendered female fighters are to your liking and you value accessibility over intricacy, Koihime Enbu definitely deserves your attention. While light on depth and plot, the game delivers one of the more retina-pleasing renditions of Luo Guanzhong's epic. For fans of moe, romance just might develop with denizens from the three kingdoms.
Koihime Enbu was played on PC with review code provided by the publisher.
Koihime Enbu
Platform:
 PC
Developer:
 Unknown Games, M2 Co, Ltd.
Publisher: 
Degica
Release Date:
 May 19th, 2016
Price:
$39.99 via
Steam
, currently on sale for $33.99
Review Overview
Summary : Approachable and attractive, Koihime Enbu is frothy fun. If the prospect of seeing Dynasty Warrior's renowned generals envisioned as plucky female fighters sounds appealing, then you'll likely want to add the title to your wishlist.