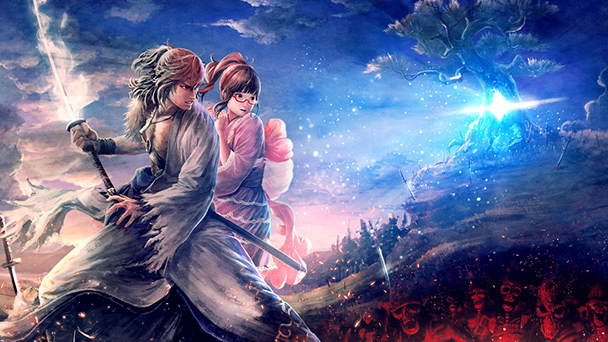 History 'Acquire-d'
Traditionally, franchises grow with each successive iteration. But spin-offs sporadically scale things back, pushing the property in daring, new directions. From Hyperdevotion Noire: Goddess Black Heart's reimaging of Hyperdimension Neptunia as a tactical role-playing game to Dragon Quest Builders' voxel-based constructions, these off-shoots are often beguiling. Smaller, and therefore less expensive to create, spin-offs can take more risks, potentially bringing vitality to a stagnant series.
While Acquire's Way of the Samurai games didn't seem creatively dormant, the series' last entry was originally released in 2011. Although a PC port eventually emerged, the Chiyoda-based developer had been pursuing new ideas like 2011's Akiba's Trip and four years later, Aegis of Earth: Protonovus Assault. For a moment, it looked like Acquire has abandoned historical Japan, the context that had played a substantial role in the success of their Tenchu, Shinobido, and Way of the Samurai properties.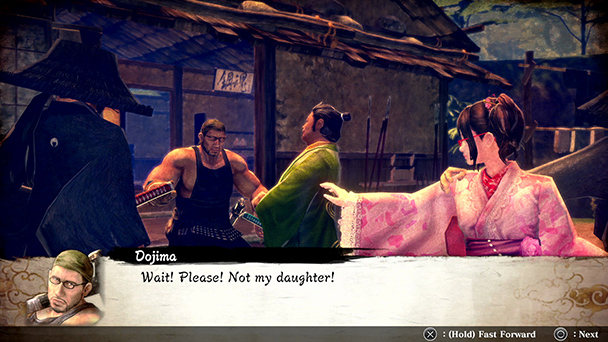 Aristocratic Warrior, No More
If you were lucky enough to have played any of the four Way of the Samurai games, Katana Kami will likely rekindle several salient memories. Like the inaugural entry, the game is set amidst the Meiji period, when samurai lost their class privileges. While some were lucky enough to emerge as bureaucrats, others like the game's protagonist didn't make it into society's upper echelons.
Katana Kimi's opening showing our wandering warrior discovering a blacksmith facing a crisis. Due to his unpaid debts, the iron worker's daughter is taken as collateral. Once the aggressors leave, the lead offers to help. Echoing Way of the Samurai's branching dialog systems, you have control over the protagonist's motivations. Maybe he's obeying a loitering code of honor. Or he's just an opportunist, where the compensations of rescue are an alluring wife. Either way, Acquire doesn't front-load the exposition, ensuring players aren't overburdened with a crowd of characters.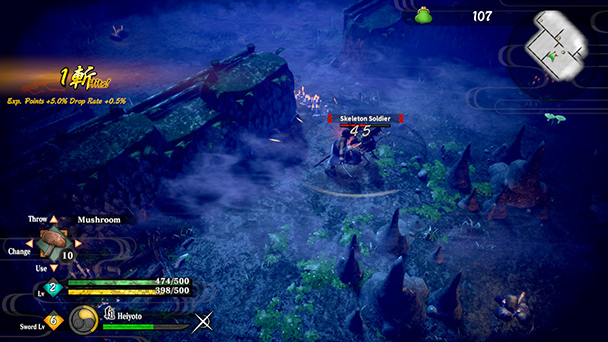 And You Thought School Loans were Bad
Solvency for the smith is rooted in two pursuits. Journeying down into the nearby Ipponmatsu Cave is the most obvious. Like a real-time Mystery Dungeon game, you'll be balancing health and vitality, as well as an inventory that feels perpetually petite. Hacking-and-slashing foes is the way to earn dividends. But sadly, that won't quite be enough to cover a ballooning loan payment.
As such, you'll also play a duplicitous role, profiting from the friction between three rival clans. A running trait of the Samurai series, you'll seek to glean advantage by selling arms to the Post Town ronin, Akadama Clan, and Kurofu Family. With disagreement encapsulated in daily newspapers and the representative shopkeepers getting into skirmishes, these tensions contribute granularity to Katana Kami's main storyline. Although, you're not able to subtlety manipulate the clans with the deftness of Toshiro Mifune's character in Yojimbo, credit should be given to Acquire for not leaving this component on the cutting room floor.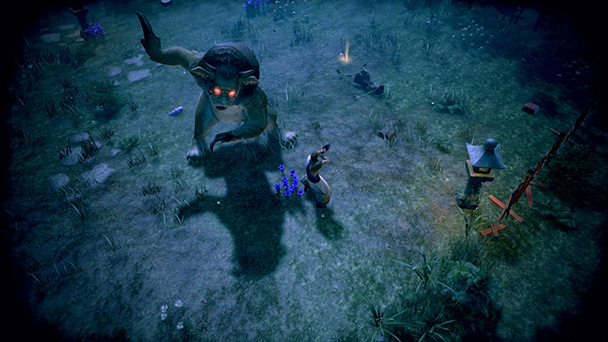 Roguish Ways
The protagonists' nocturnal exploits send him through a succession of isometric environments in search of loot. While combat against multiple foes can be fiddly at times, Katana Kami real-time combat provides dynamism that would have been lost in turn-based battles. But make no mistake, there are a multitude of conventions to be found, from the level resetting when the protagonist leaves the dungeon to the forfeiture of materials if you're killed on your nightly expedition. Swords, of which three are equippable, slowly deteriorate with use. But by re-forging your katana with found materials, you'll gradually build up their durability and effectiveness. Pleasingly, swords retain levels of augmentation, ensuring that Katana Kami doesn't feel like Groundhog Day.
Although the game opts for a shift in camera perspective from Way of the Samurai's three-dimensional outlook, combat preserves some of the principals. There's still the roshambo-style approach to combat, where sword strikes, blocks, and kicks each have strengths and weaknesses. Beyond being able to dash, block, and expend your arsenal of sword techniques, there's also Katana Time. Activate this mode and you'll move faster and swing harder, which is ideal for dealing with elevated enemies.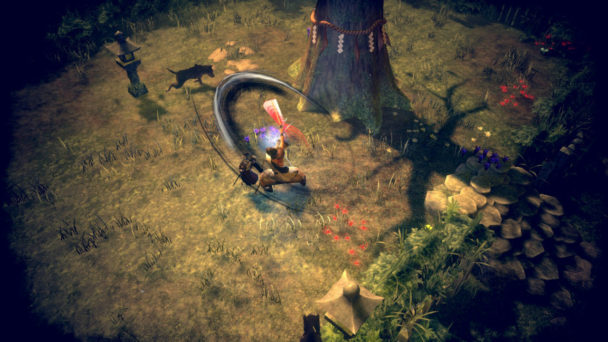 Every Game Needs a Dogeza Button
Unlike the mainline Samurai games, you'll be battling creatures from folklore rather than just rival samurai. Chances are you'll appreciate how some dart in animalistic ways, forcing you to use the environment to separate foes. But one minor quibble is Spike Chunsoft's localization which merges Japanese nomenclature with English-based translations. Ideally, they should have favored either naming system instead of trying to incorporate both. On the upside there's a handy in-game guide as well as load screens that provide information about the game's historical context.
Undoubtedly, Acquire's traditional nuances shine through. There's a complexity to the game's inventory of swords each supporting different stances that have their own bonuses. There are even titles that can be applied to weapons, endowing each weapon with distinction. If you your main weapon becomes broken during a trek, you'll feel a sense of setback, with backups lacking the bond cultivated by a trusty favorite. Expectedly, bits of comedy shine through, and being able to kick a loan shark is unrelentingly enjoyable. Small elements, like being able to drop into a dogeza stance might have been overlooked by other developers.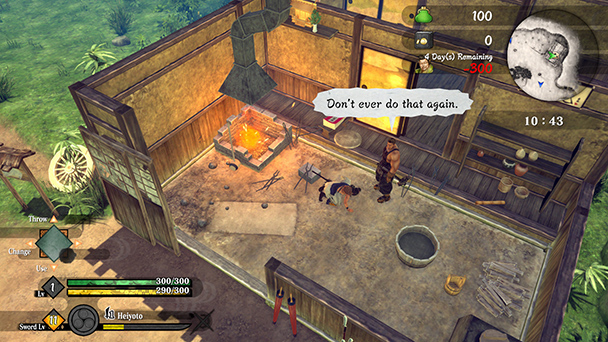 Conclusion
Undoubtedly, many are waiting for another iteration in Acquire's Way of the Samurai Story series. But the release of Katana Kami is more than mere holdover. Sure, its mechanics are a blend of the mainline franchise along with rogue-like dungeon exploration and item management. But with an evocative context and a wealth of small details, this effort is strong enough to stand on its own.
Katana Kami: A Way of the Samurai Story was
played on PC with review code provided for review. 
Katana Kami: A Way of the Samurai Story

Platform:
Switch (reviewed), PC, Playstation 4
Developer:
Acquire Corp. 

Publisher:
Spike Chunsoft
Release date:
February 19th, 2020

Price: 
$29.99 via
Nintendo eShop,
Steam
, and the
PlayStation Store
Review Overview
Summary : Few developers tackle historical Japan as skillfully as Acquire. Using the explorational rogue-like as a framework, Katana Kami weaves in elements from the Way of the Samurai series, resulting in one of the best spin-offs in recent memory.