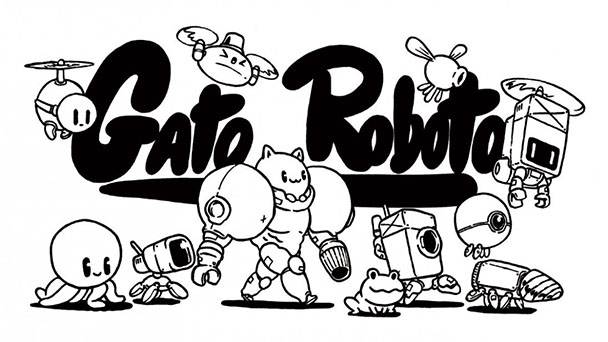 Save for Garfield, Heathcliff, and possibly Sonic's friend Big, the presence of cats habitually elevates games. From Aqua Kitty UDX's lead, Okami's Kabegami, Gravity Rush's Dusty, and The Elder Scroll's Khajiits, felines don't just contribute cuteness. Quite often they're trusty companions able to lend a bit of assistance.
That's also happens to be the premise in the Switch and PC release of Gato Robato. Undoubtedly inspired by Metroid, Doinksoft's inaugural title tasks you with controlling Kiki, the game's four-legged protagonist. When her owner Gary investigates a distress signal, Kiki inadvertency presses a button, causing the pair's ship to crash onto the planet below. With Gary immobilized in the wreck, the courageous cat is called on to rectify the situation.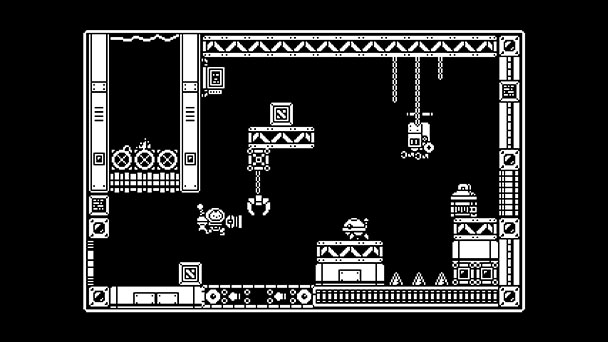 Although she nimbly roams around the labyrinthine world, as a cat she's quite vulnerable, succumbing to a single enemy attack. But like Samus in Morph Ball form, her diminutive size permits slinking through narrow gaps. Auspiciously, Kiki soon finds a mech suit, which not only offers protection, but access to a growing inventory of weapons and skills. But apparently, her armored form isn't impermeable. Water will harm this mecha neko, as least until Kiki discovers a suit that lets her traverse the wet stuff.
You'll gain the ability to pepper foes with fire when first acquiring the suit, but your gun is rather weak and has a limited range. Soon, you'll earn missiles. But unlike Metroid, where you're continually rummaging for ammo, Gato Robato provides unlimited ammo. The sole stipulation is that your missile launcher will overheat if more than two shots are fired in rapid succession. But largely, not having to exterminate roving crawlers to pick up extra shells is a welcome addition.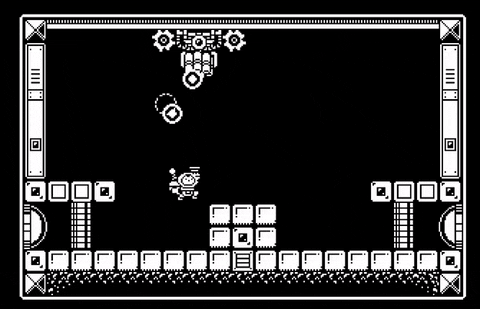 Largely, that thoughtfulness is present throughout the game's trek. Unlike most Metroidvanias, there's minimal backtracking. While Gato Robato new abilities and even a submarine allows for a bit of exploration, expect a linear and succinct experience. When you do earn the park that permits you to venture into previously prohibited areas, it's rarely more than a few screens away. The four-to-five hour journey through Robato might seem fleeting, but many will thank Doinksoft for not shoehorning in any playtime padding.
But for those familiar with the genre, Gato Robato might feel a bit too familiar. While missile functionality and a dash ability diverge from formula, many of the game's other perks obey convention. From a Screw Attack-like spin move, weapon upgrades, to the aforementioned ability to navigate water in a sub, Robato's relies pretty heavily of homage. This will undoubtedly make you appreciate the game's divergences more, such as collectable cartridges that can alter the Game Boy-esque, monochromatic look of the game.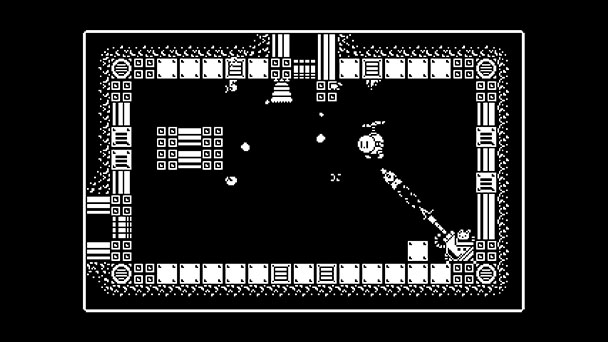 Like most Metroid-inspired titles, exploration is just a warm-up for the challenge of boss battles. Here, Robato strikes a winning balance. These confrontations will likely take a few tries before you're able to exploit enemy patterns. But dying a few times rarely feels frustrating, since you're shaving off an increasing amount of health with each subsequent showdown.
Gato Robato adheres to genre formula a bit too much. While there's fun to be had here, you'll likely wish that Kiki wasn't quite so much of a copy-cat. That said, given the amount of polish, and the reasonable eight-dollar price, genre fans will want to adopt this cute, and playful little feline.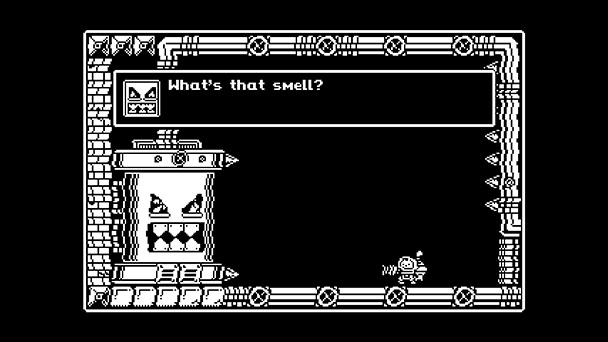 Gato Robato was played on PC with review code provided by the publisher
Review Overview
Summary : Adorable and agile, Gato Robato is certainly enjoyable, but it's an experience that follows the Metroid formula just a bit too closely.