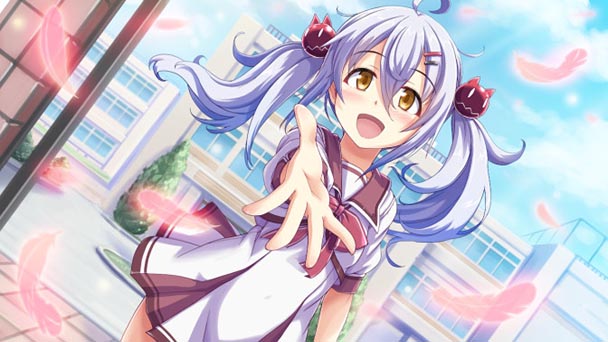 During the late nineties, rail shooters were a dominant genre, with franchises like The House of the Dead, Time Crisis, and Virtua Cop offering action-driven thrills in arcades and in homes. But gradually they began to wane in popularity, with many players preferring the freedom of movement found in first- and third-person shooters.
The 2011 release of Gal*Gun and its 2016 sequel, subtitled Double Peace, revisited the dormant genre. Replacing the traditional firearms with a pheromone gun used to propel young women into a heightened state of ecstasy, the series substituted the violence for playful sexiness. The result was amusing in short doses but did little to address some of the key issues of the on-rails shooter.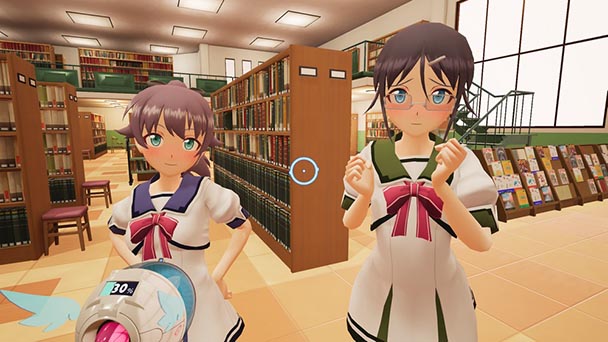 With the release of Gal*Gun 2 (which oddly, is the third game in the franchise), developer Inti Creates attempts to tackle these problems. While it's not exactly a panacea, the changes are enough to propel the title past its predecessors and form a spirited experience, especially for those who appreciate a bit of fan service.
This time out the madcap plotline begins as you discover an app that can't be deleted from your smart phone. An attempt to remove it instead summons an Elite Angel named Risu, who reveals that you've be chosen by a group called the Angel Ring Company to help you remove a demonic presence from the world. The next day you discover a cardboard box with the necessary tools: a AR headset and a device that resembles a hair drier. Like many games, the setup is so absurd that it's comical. Lines about the disobedient app showing up due to you 'checking out those ecchi websites' and bound to induce laughs with Gal's core audience. But if you're hoping for closure on the storyline, you might not find it. Depending on which ending you'll receive, you might not be privy to the motivations of the game's antagonist.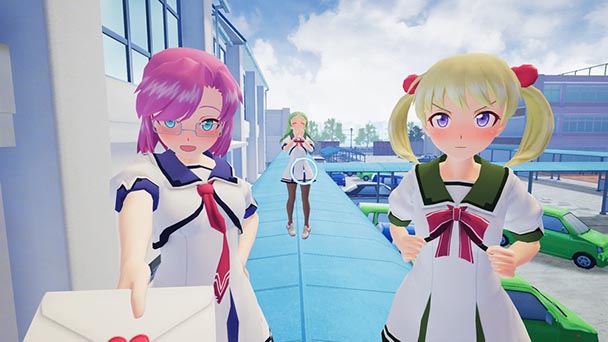 A brief tutorial reveals many of the changes to Gal*Gun 2's core mechanics. Double Peace offered divergent paths which determined the girl you ended up with. Similarly, dialog options with this sequel attempt to keep subsequent playthroughs feeling fresh. But it's the incorporation of mid-stage branching that really aids Gal*Gun 2. After pushing a group on girls into a state of frenzied elation, you might see a number of silhouettes of yourself nearby. Shooting one of these resumes the action from that position, adding variability and replayability to the stages. Occasionally, you'll ever move to a low pointed offering a mouse-eye view of the 'action'.
The game's campaign has you locked onto the AR headset for a period of twenty days, and there's enough time in a day to complete two missions. And while it's nice that Gal*Gun 2 extends a few types of assignments, not all of the missions are rousing. Some have you rescuing girls from demon incursions, while others have you search areas for different type of items. And while shooting the girls unable to resist the lure of your AR googles is goofy fun, the investigation ones can be tedious. On the upside, you'll often be able how you'll want to proceed.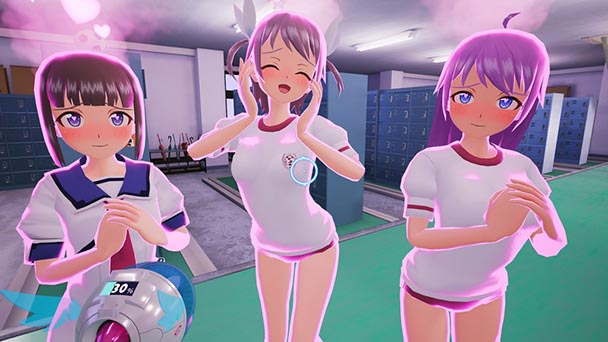 For some, even Gal*Gun 2's signature missions might grow a bit monotonous, as enamored girls encroach you from all angles. The idea is to aim at different erogenous zones, from bust, rear, lips, back of the neck, until you hit each girl's euphoric region. Find this, and she'll immediately enter a blissful state, no longer threatening you with obsessive desire.
Occasionally, some women will be shielded. If that's the case, they can't become enraptured until you shoot the small demons that hover around their body. Here, you'll probably want to zoom in and snipe the little imps or use the secondary function of your pheromone gun to suck them up in a powerful whirlwind. Don't count on using the device all the time however, you'll need to disarm girls to build up its power.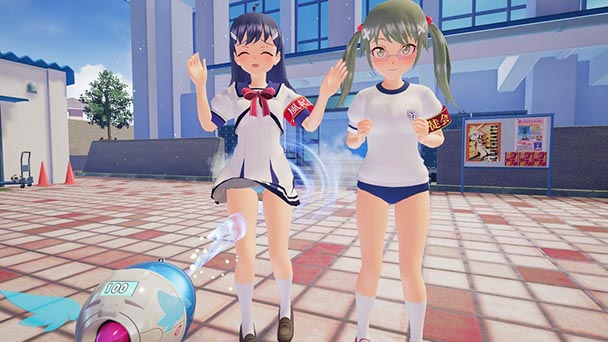 But even these missions seem to go on for a bit too long. More often, I was interested in Gal*Gun 2's gentle romancing pursuits. By using items obtained from completing missions you can interact innocently in your bedroom or the classroom, giving gifts to win their affections. Occasionally, they might even give you their telephone number, which makes them available for conversation when you're not on a mission. Bolstered by the imminent release of DLC, you can even select different clothing options for them. But given the PC version's sixty -dollar MSRP, this might be putting the squeeze on players a little too aggressively.
On-rail shooters are mostly a relic from a bygone era. Gal*Gun 2 admirably tries to reinvigorate the genre, adding a playful amount of fan-service to the proceeds. But take away the school girls viewed from ground level perspectives and the game is an average experience. As such, you'll want to make sure that your enamored by puckishness before you pick up the pheromone gun- at least at the game's current price.
Gal*Gun 2 was played on PC with review code provided by the publisher. 
Review Overview
Summary : Gal*Gun 2's concept is pure mischievousness, as you send hundreds of women into elevated states of ecstasy. And while the gameplay is diverting, players might be as enraptured.