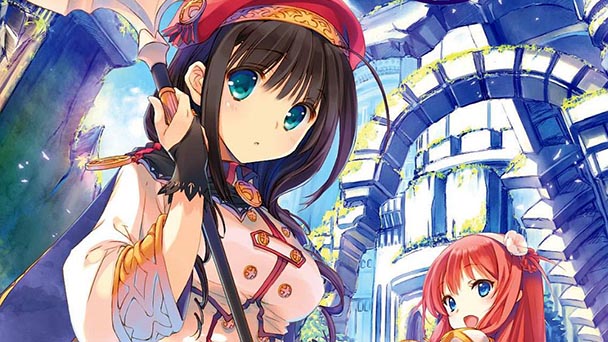 Polarized pundits will tell you why you shouldn't buy Dungeon Travelers 2: The Royal Library & the Monster Seal. Self-appointed virtue cadets and page-view pursuers have complained about the game's content, finding the Aquaplus-developed title to be morally repugnant, likely without even playing the game.  Ironically, there's another faction advocating a boycott because Atlus' modified four images from the original version, which the publisher did in an attempt to bring the title in line with American sensibilities. Much like in politics, the positions of these extremists implores rejection.
In reality, unless you're at the threshold of tolerance for dungeon crawlers (admittedly, the just slightly superior Etrian Odyssey 2 Untold: The Fafnir Knight was released two weeks ago) or fervently opposed to seeing a bit of hand-drawn eroticism, there are very few reasons why the title isn't worth an eighty-hour interval of your leisure time.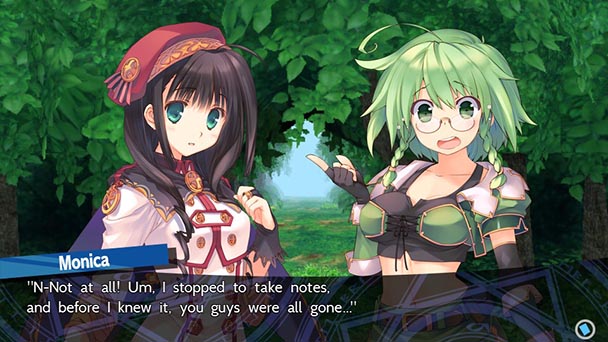 Sure, Dungeon Travelers 2 doesn't give much motivation behind lead character Fried Einhard's corridor skulking adventurer. The game's prologue reveals that's he's academic, amiable, and charismatic enough to persuade a band of female explorers to join him across a journey of increasingly dangerous labyrinths. If anything, his indistinct background fosters identification with the player, while his cohorts receive the bulk of exposition. And wisely, The Royal Library & the Monster Seal doesn't impose long strengths of dialogue on players. Errands are issued, feelings are expressed, and rapport is nurtured – all without the verbosity that is customary in the genre. Conversation between party members can happen during exploration, which is just another smart design decision to help quicken the game's pace.
Credit should be given to Atlus' localization, which seamlessly mixes fourth-wall-rupturing humor, obscure references (yes, even Starship's "We Built This City" is referenced), and double entendre. You can tell the team had fun bringing this one over. Even some of Dungeon Travelers 2's item descriptions are entertainingly glib.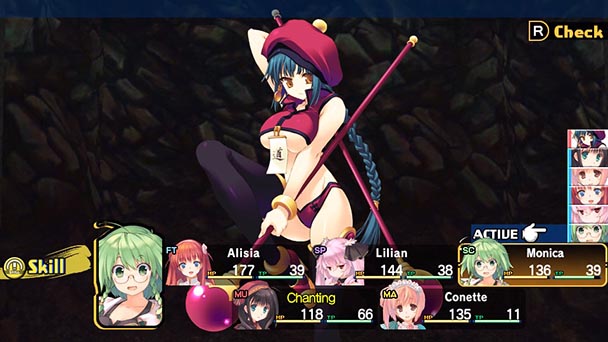 With introductions out of the way, Fried and company set off to explore a succession of mazes. At first, navigation is effortless, making you wonder why Aquaplus felt the need to include auto-mapping. But before long, the design decision becomes obvious, as multi-level catacombs transform into intricate entanglements teaming with pits and invisible walls. Naturally, investigation is broken up by the occasional random encounter or foreshadowed boss battle.
Much like the game's early skulking, there's a deceitful simplicity to conflict. At its core, combat retains role-playing tenet, asking players to construct a team that's formed with fighters in the front, mages in the back. Interaction with enemies involves the traditional trifecta of attacking, using skills, or defending. But slowly, Dungeon Travelers 2's skirmishes concede strategy. Early on, I outfitted a fragile magic-user with a nurse's cap, which allowed for the recovery of HP and skill points after each turn. Doing so, I learned that prolonging confrontations could prove advantageous, allowing the character to recoup resources and assist the party. Later, another class, the Maid showed her capability by tearing through enemies with zero-point spells.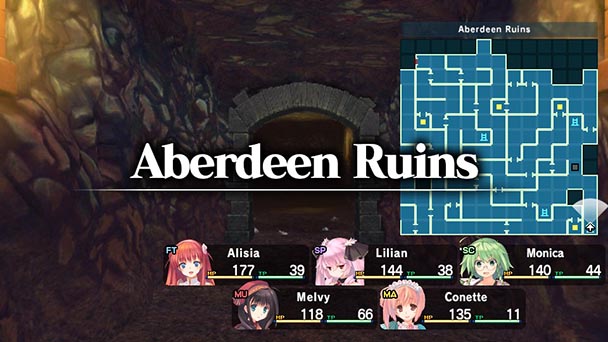 Dungeon Travelers 2 one kink on convention is with the game's antagonists, with trolls and slimes giving away to old-fashioned T&A. Beyond a selection of quizzically anthropomorphic fruits, the bulk of baddies are meticulously drawn women. These portraits tend to be the highlights during combat, as battles mostly static images punctuated by bit of Pokémon-like pugnaciousness. Expectedly, it's taking down a boss that offers the game's best rewards, with baddies revealing a new, decidedly less-clothed side.
Although the images could foster a bit of discomfort in public spaces, with stills of side boob here, a hint of camel-toe there, there's on-screen for a relative small percentage of The Royal Library & the Monster Seal screen time. Condemning the game for them is the equivalent of denouncing a film or play for a brief nude scene. In context, they're a relatively minor part of the game. Most of the time, players will be looking at rocky dungeon walls or giant mazes cleaved out of flora.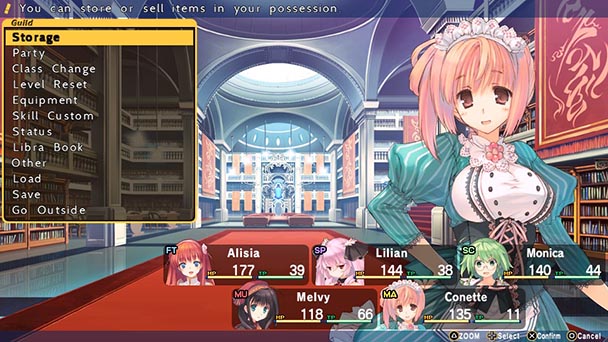 In execution, players will certainly spend more time at Dungeon Travelers 2 home base or in the menu that's available during any expedition. Certainly, there's a lot of flexibility with your characters. What starts with five basic classes, forks once- offering a couple addition sub-class routes before splitting again for advanced specializations. Additional flexibility is allotted through the option to change classes after reaching certain levels as well as resetting a character so you can re-spend their skill points.
Likewise, defeating or 'sealing' opponents comes with its own set of options. Collect enough beaten baddies any you can turn them into a Sealbook, which can grant passive perks, contribute to the amount of information you have on creatures, or be sold for a bit of coin. Even the game's equipment system shows a bit of nuance, with parties able to maintain operating budgets but finding artifacts, identifying them, and selling them at top dollar. Essentially, there's quite a bit of depth and flexibility to the game- a few attributes which might get overlooked amidst the uproar over fan-service.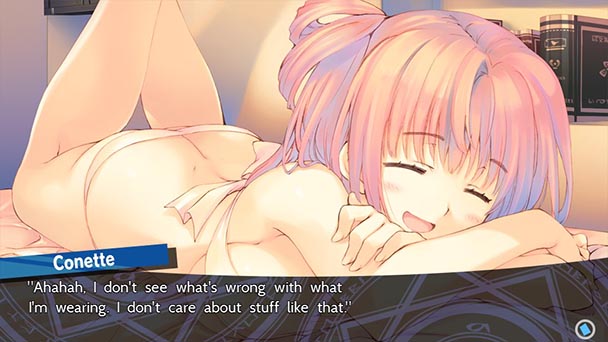 Surprisingly, Dungeon Travelers 2: The Royal Library & the Monster Seal most salient element isn't the lolitas in provocative poses, but how well the game's mechanics gel together. Augmenting party members, reconnoitering dungeons, and fighting increasingly stalwart opponents constructs a gameplay cycle that proves addictive. Dungeon-crawling enthusiasts who don't mind a bit of ecchi, are encouraged to explore its unexpected depths.
Dungeon Travelers 2: The Royal Library & the Monster Seal was played on the PS Vita with review code provided by the publisher.
Dungeon Travelers 2: The Royal Library & the Monster Seal
Platform: PS Vita
Developer: Aquaplus
Publisher: Atlus
Release date: August 18th, 2015
Price at release: $39.99 retail or via PSN
Language(s): Japanese with English subtitles
ESRB: Mature
Review Overview
Summary : Erotic imagery is getting all the attention, which is a shame because Dungeon Travelers 2: The Royal Library & the Monster Seal offers a darn good catacomb crawl.