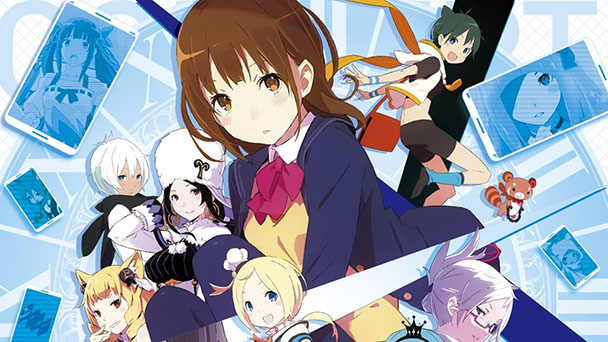 Originally released as a PSP game in 2012, Conception tackled the kind of epistemological issues you might face on a college exam. From reflecting on inter-generational efforts that help advance civilization to exploring how relational bonds between parents affect their offspring, the title tackled some rather cerebral concepts.
But effectively, you could overlook most of the intellectual discourse and just enjoy the lasciviousness. The game's set-up was rooted in the surreal, when Itsuki Yuge, the game's protagonist, is asked by his childhood friend, Mahiru Konatsuki, to meet on the school roof. Using visual novel style exposition, Mahiru confesses that she is pregnant- but her complete lack of sexual experience makes this seem slightly implausible.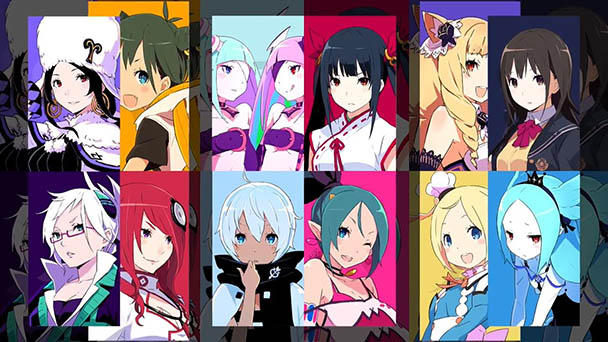 The conversation is interrupted by a vortex that materialized above, drawing Itsuki and Mahiru in, and transporting them to a world called Granvania. When realms are overcome with malevolence, heroes are usually summoned. Unsurprisingly, that's the case here. But what is remarkable is the method to purge menace from the world. As s savior that returns every decade in a different form, you're this generations "God's Gift" tasked with rescue through baby-making. Yes, you read that correctly.
In typical harem manner, you'll be building bonds with the dozen Star Maidens, who will partner with you to propagate the world with Star Children. These adorable little creatures don't exhibit the type of burdens often associated with raising children. Instead of being in incessant need, they exist to serve, accompanying you in dungeons to assist in the fight against foes.
The remastering of Conception Plus: Maidens of the Twelve Stars offers an upscaled iteration of the original game. While seven years have passed since the game's release, the impetus for its puckish plotline remains relevant. Japan's population is decreasing at a worrisome rate, spurring the government to take action and incentivize baby making by offering subsidies for childcare, housing, health, and education. In 2017, the town of Nagicho sought to improve the fertility rate by gifting mothers a sum of 300,000 yen. Pleasingly, developer Spike's satire is skillful, incorporating just enough fantastical elements to make the context less tragic.
Plus, it's difficult to be too despondent when you're wooing an adept assembly of Star Maidens. From Femiruna, the prototypical ojou, Ruka the twin-tailed tsundere, to Yuzuha, the artistic introvert, Conception Plus' cast is a compilation of anime archetypes. And if the idea of sardonic child-making sounds amusing, you'll likely enjoy dialog with your ensemble of astrologically rooted baby mamas. Just beware of the game's resident Gemini, who goes by the names of Lilith and Lily.
Like any respectable dating sim component, Conception Plus' relations are modeled on a number of real-world traits. Developer trust with each Maiden, and they'll gradually warm up to you, expressing elements of their backstory or a few intimate details. Undoubtedly, listening (or even taking notes) will assist when it comes time for dialog selection. Amusingly, you can provoke their wrath. While this often leads to some amusing interchanges, you'll be draining your potential gene pool in the process, so don't get too sassy, Itsuki.
When it comes to dungeoneering, occasionally Conception Plus reveals its portable roots. The game's approach to procedurally generated maps means that environments can be a bit generic. With an abundance of asset recycling and palette-swapped enemies, the sense of exploration is inhibited. Many might find combat to be a bit tedious, often taking twice as many turns as necessary. While the presence of auto-battling is agreeable, the contribution often signals a band-aid solution to a game's grind-happy approach.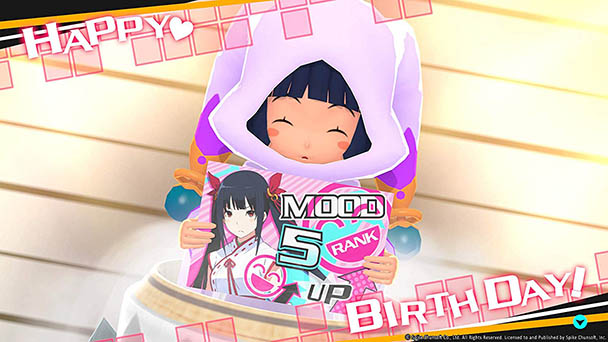 On the upside, taking up to three teams of four tikes into encounters feel subversive, with your kids doing the bulk of the battling. Between the different attributes of your Star Children (inherited from their parents and through Matryoshka dolls) and the possibility to create specialized strike teams, party management becomes just as important as moment-to-moment decisions in the turn-based fights. Success entails prudent positioning of your kids to flank enemies and evade the enemies' telegraphed directions of attack. It's definitely a distinctive system and boss battles are engaging but expect to grow weary of fighting subordinates amidst Conception's last trimester.
Early on, your progeny will reach their maximum potential, signified by a difficult time against escalating foes. At this point, they're due for retirement, where they'll contribute to the level of your headquarters. When this happens, symbolic breeding will produce a new, novice-level replacement, albeit one with a higher level cap. While Conception Plus reaffirms the Shinto notion of the brevity of human life, some might wish that their Star Children didn't feel so damn disposable. I often wanted to revisit some of my beloved offspring, but Conception Plus will remind you that life moves forward.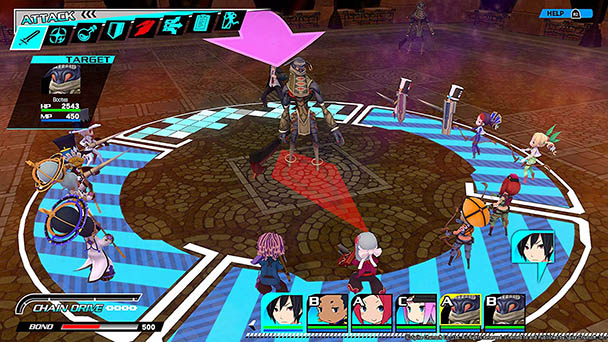 Save for the grindy nature of the game and a lackluster direction provided to the English voice cast, Conception Plus: Maidens of the Twelve Stars is offbeat fun. Sure, battle fatigue will set in, but combat does permit you to test the proficiency of your parties and provide a break from pursuing the game's collection of Star Maidens. While enjoyable on PC, it's best appreciated in short bursts. As such, it would have been great to see a Switch iteration.
Conception Plus: Maidens of the Twelve Stars was
played on PC with review code provided by the publisher
Review Overview
Summary : The world of Granvania is in serious trouble. Enter the Star Children, an onslaught of offspring who will accompany your dungeon crawls and help you fight a legion of foes. But when it comes to courting the Star Maidens, you're on your own.