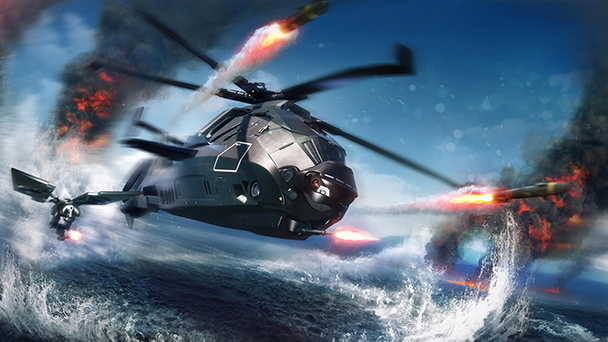 Less of a faithful remake and more of a branding opportunity, Comanche takes to the skies nineteen years after the original's inaugural flight. What you'll find is barely competent air-based combat and overused drone piloting, making this update sink rather than soar.
Comanche


Platform:
PC
Developer:
NUKKLEAR, Ashborne Games

Publisher:
THQ Nordic
Release date:
August 26th, 2021
Availability:
Digital
Price:
$19.99 via
Steam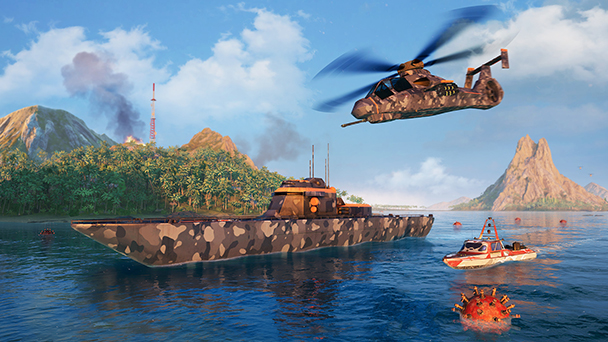 1992's Comanche: Maximum Overkill was far ahead of the curve. Predating titles like Roblox and 3D Dot Game Heroes by decades, Comanche helped pioneer the use of voxel technology in gaming. While most flight simulations of the era employed wireframe-style visuals, developer NovaLogic's rendering engine allowed for fast and fluid representations of terrain. The result was a control scheme that felt far more responsive than any recreational air combat sim on the market while also being visually distinctive.
The innovation was enough to generate several add-ons, sequels, and even spawned the popular Delta Force franchise. But over the years, NovaLogic's technology began looking dated when measured against the polygonal rendering of rival military-style simulations. In 2016, the company sold its games and properties to THQ Nordic. Those like me, who grew up playing Comanche, F-22 Raptor, and Armored Fist 3, wanted to witness a redemptive revival one day.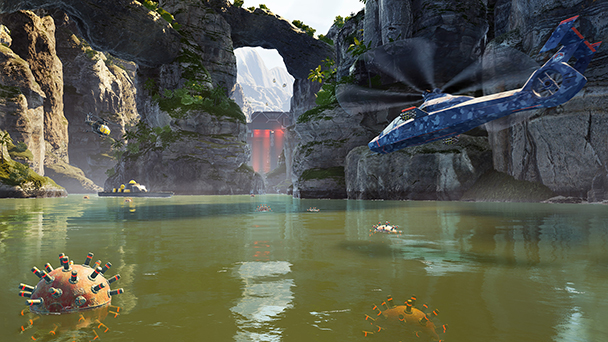 New Team, New Direction
First, the disappointing news: the remake of Comanche isn't the long-awaited resuscitation I had hoped for. Which is probably expected for a game that changed teams midway through the development cycle. Alongside the shift in developers, Comanche went from an exclusively multiplayer title to one with a rather beefy twenty-four stage campaign along with eleven standalone missions. But before getting too excited about the single-player component, know that it's repetitive and lacks the kind of polish found in other air combat games.
As with any respectable air combat game, heading into the game's extended tutorial is a sensible starting point. While not a stanch simulation, learning how to control your RAH-66 attack helicopter will probably take about fifteen minutes. Most of the fundamentals of flight should be instinctive to flight game veterans. Triggers are used to adjust elevation while dropping the Comanche's nose moves the craft forward. Rotating the camera with turn the helicopter, but it takes a second or two for the craft to catch up with a 180-degree turn.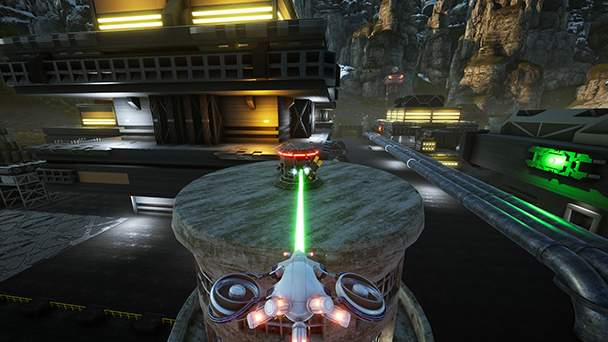 A Flight Model Not Ideal for Tight Spaces
But don't always expect to be controlling your craft like a seasoned pilot. When Comanche sends you into the bowels of top-secret bunkers carved into mountains, keeping your rotors from scraping against walls and ceiling can be a difficult task, with some camera perspective making safe navigation next to impossible. But the game has a few interesting characteristics. Flying through narrow canyon ravine filled with pockets of thick mist is wonderfully tense as is deploying chaff to throw off heat-seeking enemy missiles.
Given the game's title, it's hardly surprisingly that the RAH-66 is the star of the show, and the only warbird you'll be able to pilot. But Comanche supplies access to five different models, from a preliminary Prototype, the armored Rhino, and the stealthy Ghost. Each chopper has their distinctive, realistic-fracturing ability, from the Eve's reparative nano-bot missile to the Rhino's ability to charge into adversaries. Comanche tries to substantiate its attempts at technological futurism by providing authentic-sounding military chatter.
But this is far removed from the verisimilitude of an early Tom Clancy title. Expect to hear comically generic callsigns like Casper when piloting the Ghost Comanche and Frogman when coordinating with an aquatic demolitions expert. And when your damaged stealth fighter goes cloaked, while still exhibiting engine fires and a telltale smoke trail, don't expect any kind of explanation. No, you'll have to override thinking before jumping into Comanche's implausible cockpit.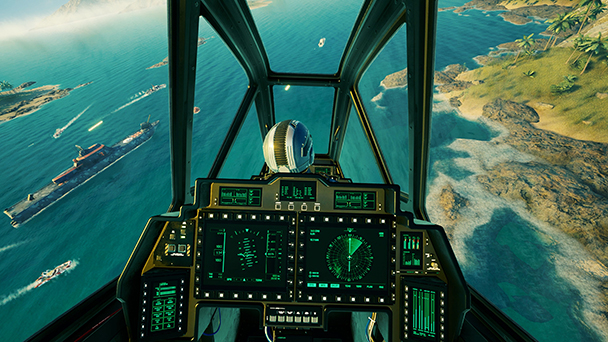 Fire-and-Forget
There's nothing wrong with big, dumb explosive fun fueled by billion-dollar military hardware. Ace Combat has been excelling at that for decades. Certainly, there's a bit of joy with locking onto enemy turrets, frigates, and copters, and letting loose with a destructive payload. But Comanche's fights feel a bit too automated. Most of the time you'll probably engage air and ground-based targets with your multi-barreled Gatling gun since it has unlimited ammo. With the Prototype's lock-on system, you won't have to worry about aiming, but only overheating the gun and deploying countermeasures as you mostly hover in place.
Missiles are fire-and-forget, so as soon as you have enough altitude and a target lock, you can release these to decimate larger targets. The problem is that they are few in number. Rockets are dumb and lining these up the trajectory cursor takes a light touch, often leaving you prone to enemy attacks.
Comanche strives to mix up the large-scale warfare with bits where you'll pilot a tiny drone inside of enemy installations. These borrow from spy movie tradition, and you'll quickly learn that a broken rotating fan is an indicator of the path ahead. Yes, every base seems to have an exhaust system that's ripe for misuse. The implied explanation seems to be a single architect, as most of the lairs look the same. Occasionally, you'll be tasked with gunning down enemy drones and soldiers. But there's not much AI present, so eliminating foes feels like swatting away a perky fly. On the upside, drone flying in Comanche feels and sounds like its real-world counterpart and handles much better than the big birds.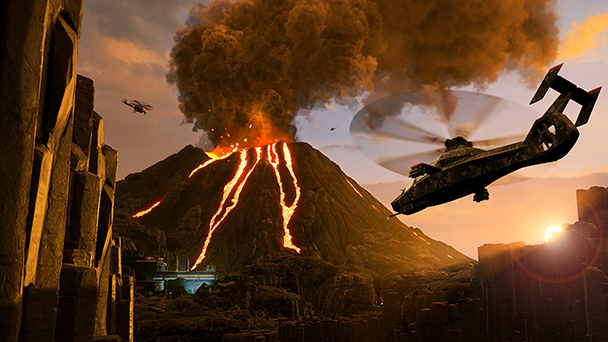 Multiplayer Without Players
Comanche offers two, four-vs-four multiplayer modes: Infiltration and Black Box. The former requires players to either storm or defend a base, with squads either trying to place a EMP or attempting to disarm it. The latter mode requires combatants to secure the eponymous items from wreckages. While I spend at least an hour trying to get into a game at different times of day, matchmaking proved unsuccessful. As such, I can't comment on anything but the desolation of the game's servers.
Once one of the best helicopter combat franchises around, the modern Comanche is a shadow of its former self. Sure, there's a bit of enjoyment found in the game's robust single-player component. But if you don't mind taking to the pugnacious skies with fixed-wing aircraft, both Project Wingman and Ace Combat 7 are far closer to hitting the target of being an exhilarating, air-based experience.
Comanche was played on PC with
review code provided by the publisher. 
Review Overview
Summary : Comanche feels more like the work of an inexperienced indie team than the modernization of a treasured air combat franchise. Keep expectations low before enlisting.