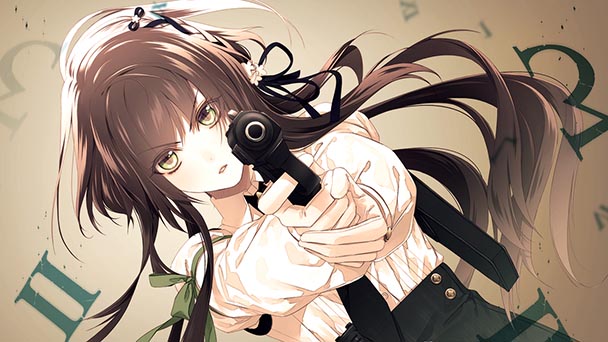 Note: This review is largely spoiler-free. Any explicit details are articulated in the first fifteen minutes of the novel.
When Americans travel to Japan, they often remark on how safe the country feels. Unlike many parts of the U.S., you're able to walk freely without the fear of assault or mugging- at any time of night. While traditional police stations can be observed, your much more likely to encounter kōban– diminutive, community-based stations where the chief responsibilities are overseeing a lost-and found and giving directions to wayward travelers. And since the Haitōrei Edict of 1876, weapon ownership is exceedingly rare, with exceedingly strict regulations on gun ownership.
But the recent release of Collar X Malice for the PS Vita imagines Japan in a radically different light. Disorder began with the kidnapping and televised execution of a several police officers from Tokyo's Shinjuku Ward. A shadowy faction claims responsibility for this and subsequent acts of violence, claiming it is retaliation. Their admission is also accompanied by roman numerals and minted coins- each used a countdown to X-Day, when the group's plans are due to reach a violent fruition.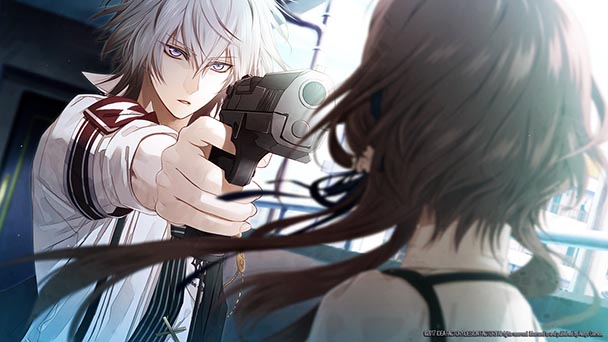 To combat this threat, the government votes to intern the citizens of Shinjuku, prohibiting peril from broadening. To ensure that inhabitants aren't left defenseless, the authority passes a statute which not only decriminalizes gun ownership, but also gives a firearm to each citizen over the age of eighteen. As such, the once-peaceful commercial and administrative hub gradually converges on unruliness. Although the premise creates a context far removed from contemporary Japan, it's a fascinating set-up, and one that Collar X Malice exploits exceedingly well.
Additional tension stems when the visual novel's protagonist, a rookie cop named Ichika Hoshino, is attacked and a collar placed around her neck. Able to be triggered remotely, the device compels the heroine to find out more about the organization behind the brutal acts. But alas, she must be persistently prudent, lest the toxin is activated and Hoshino will die instantly.  As such, there's a constant threat that hangs over the proceedings- and while the occasional instance of humor keeps the mood from becoming too bleak, a sense of anxiety ensures player engagement.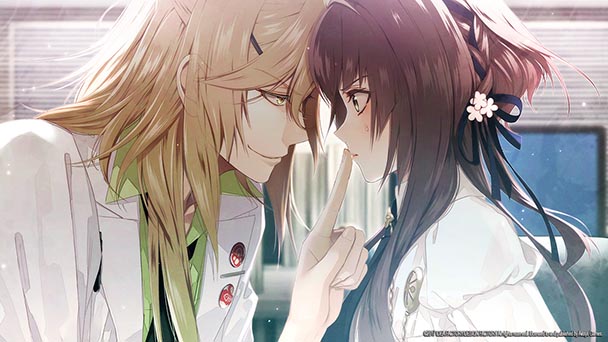 Another attribute that elevates Collar X Malice is found in the novel's characterizations. Officer Hoshino might still be a considered a rookie, and with eighteen months on the job she's obligated to defer to her superiors. But she's hardly the vacant cypher who has the lead in most visual novels. She's smart, determined, and with the proper guidance from the reader, adept at critical thinking. While some novels pay lip service to such descriptors, Ichika frequently embodies them, which makes each ten-hour journey so enjoyable.
Being at otome, there are also a quintet of male counterparts, each conceived nearly as competently. Although some seem rooted in archetype, building social bonds allows the novel to transcend those trappings, revealing a range of personalities, motivations, and backstories. Bolstering the novel replayability, each character expresses different innovation about the case, and if you follow a prescribed order, successive treks through Collar X Malice are likely to maintain your interest. Where the novel truly deserves praises is in its romantic restraints. All too often otome depicts relationships which blossom out of nowhere. Pleasingly, Collar X Malice avoids that tendency, with social bonds that emerge naturally and realistically. Although authentic attribute is that they don't seem like detached side-stories, even when conversations turn tender, the specter of menace still hangs over the dialog.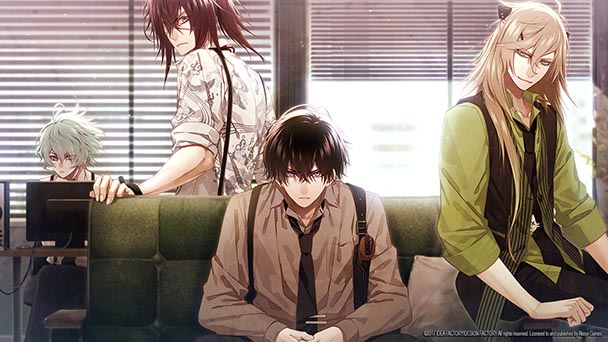 The plot-branching decisions of visual novels can be a difficult mechanic to nail, with choices that can range from the obvious to the arbitrary. While Collar X Malice isn't perfect, most of the time if carefully you assess the situation you'll be on the right track. But even when you don't make a prudent judgement and veer toward one of the novel's negative outcomes, there's still a sense of closure and none of the immersion-breaking nonsense of a 'gag ending'.
Aesthetically, Collar X Malice seamlessly mixes stylized photographs and hand-drawn art. While some might bemoan the limited color palette, which leans toward sepia, the tonal choice helps to underscore the game's mood. Nevertheless, character portraits are artfully rendered, with a rich amount of detail and just enough facial expression. Musically, the novel adopts a muted approach with a soundtrack that not too distracting, which is a counterintuitive but advantageous approach.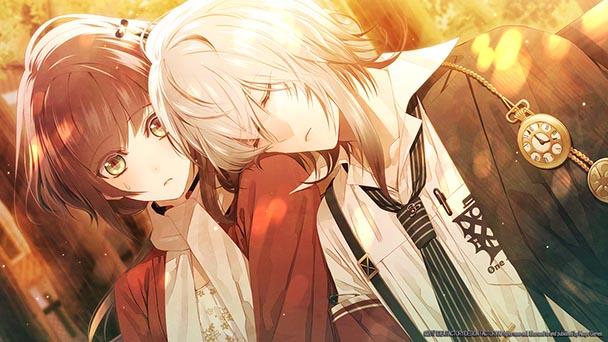 In synopsis, Collar X Malice's circumstance might seem farfetched, with an unruly uprising and traceable handguns given out to citizens of the Shinjuku Ward. But largely, the novel excels as the suspension of disbelief, turning the implausible into a context that brimming with tension and intrigue. Those with even a passing interest in crime procedurals will want to promote Collar X Malice to the top their summer reading list.
Collar X Malice was played on the PS Vita with review code provided by the publisher.
Collar X Malice
Platform:  PS Vita
Developer: Idea Factory
Publisher: Aksys Games (US)/Idea Factory (JP)
Release date: July 28th, 2017
Price: $39.99 via retail or PlayStation Store
Languages: Japanese voice, English text
Review Overview
Summary : Uplifted by rich characterization and an intriguing plot that fluctuates between a precarious simmer and a rollicking boil, Collar X Malice is near-requisite visual novel.