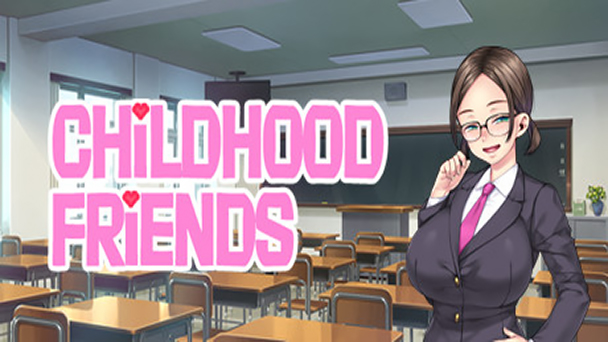 Childhood Friends adept shifts from sweet to steamy with the incorporation of the patch. Surprisingly, the all ages version isn't half-bad thanks to some insightful dialog.
Childhood Friends
Platform:
PC
Developer:
OrcSoft
Publisher:
Sekai Project
Release date:
April 15th, 2021
Price:
$19.99 via digital download, $17.99 launch discount price
Availability:
Steam
Hentai habitually demonstrates adaptability. Download the Steam iteration of OrcSoft's Childhood Friends (no connection to the manga of the same name) and you'll find a charming romantic romp that never breaks past the PG-13 threshold. Beyond lead character Akihara Shiho's heaving breasts and a mild discussion of virginity, the title is remarkably chaste. Hanging out after a group date, Shiho and Senou Yukihisa compare the fanciful romances found in manga and televised dramas to real-life involvements. While the former are formulaic, there's often a salient event that brings the couple together.
Lamenting on their own inexperience with interpersonal matters, the pair decide to act like a couple. The idea is that involvement with be beneficial for both as well as their future partners. What follows is are a series of congenial dates that range from a trip to an arcade, karaoke, and shopping. Although the tale is told from Yukihisa's perspective, it appears both enjoy each other company, with companionship turning to romantic feelings, as the two carry of their camaraderie for years.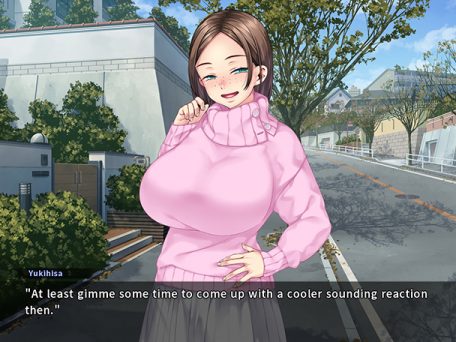 All the Best Dates End on a Crane Game
Behind Childhood Friends rendering the details of all the dating locales, enjoyment is rooted by the challenging of typical gender stereotypes. While Yukihisa is described as a fairly typical young male, he's rather sensitive and sporadically diverges his feelings. Shiho is certainly feminine but doesn't enjoy stereotypical pursuits like shopping. Instead, she's depicted as an ideal gal-pal, with an appreciation for playful banter and a captivating independent streak. Unlike the characters in most visual novels, she doesn't need saving or even advice, and could exist without comparison to the lead.
Download the Denpasoft patch and a substantial shift in tone takes place, as the game becomes Childhood Friends with Benefits. Roughly three times as long as the all-ages version, Shiho and Yukihisa's relationship turns unabashedly sexual, without the kind of mosaics you might expect. Yes, it's filled with plenty of oral sex, nipple clamps and lot of ejaculatory fluids, all depicted in tautly framed CGs. Perhaps I'm a vit of a degenerate, but it seems far more natural that games where blood and viscera are tossed around wildly.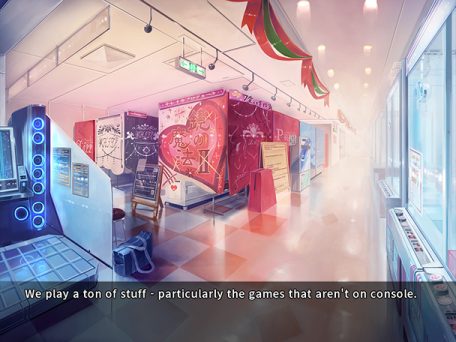 From PG-13 to XXX
Tonally, Childhood Friends shifts from an examination of platonic bonds to two young people exploring their sexualities. Between writing that lingers on little details, the buildup of desire around the sex scenes and the delightfully drawn characters, the visual novel makes for a fine piece of erotica. But some might fault OrcSoft for the sparseness of it all. Throughout the six-hour experience, Shiho is the only other character, and you'll be looking at her through the duration of the novel. Those accustomed to the variety and longevity of harems, might be disappointed.
There are a few odd design decisions, such as the presence of a distressingly twangy country song when the novel visits the pair's classroom. Beyond that and the ragtime-style interlude that accompanies the eyecatch breaks, the rest of the soundtrack is more typical for an adventure in amorousness with jazzy tracks and a soft interlude back at Yukihisa's place. Visually, the Danpasoft patch offers a significant amount of additional substance, such as the retreat to a love hotel that absent from the Steam version. While the all-ages iteration only offers a single branch, you'll have a number of wonderfully lewd decisions to make in Friends with Benefits.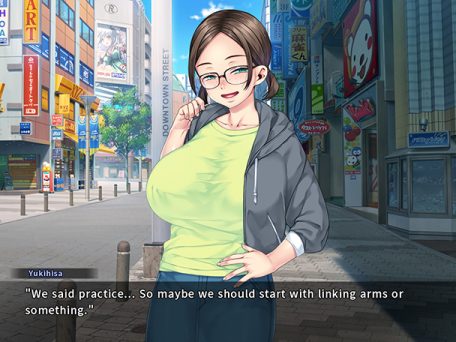 Conclusion
Often, censored versions of adult novels feel fragmented and lacking. It's all too easy to determine where cuts where made. But that's not the case with Childhood Friends, which turned a story filled with sex into a rather tender romantic comedy, with few of the cliched moments that Shiho and Yukihisa say manga regularly incorporates. Much like Yukihisa, you'll gradually fall, ensnared by its slice of life charms. Should you opt to convert the novel into Friends with Benefits, you'll find a completely divergent storyline that offers plenty of sex without any of the puritanical judgements. And there's something quite beautiful and messy about that.
Childhood Friends was played on PC
with review code provided by the publisher
Review Overview
Summary : Childhood Friends is narrowly focused with a single romantic coupling instead of intermingling with the whole roster. While it's shorter, it's also remarkably sweeter.