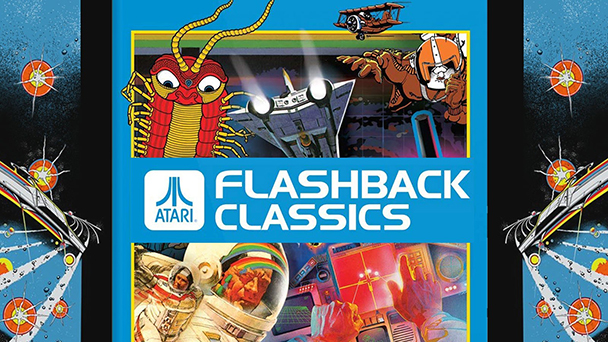 The Birth of a Giant
The Atari VCS wasn't the first cartridge-based console, but it undoubtedly popularized home gaming across the late 1970s and early 1980s. During the system's miraculous fifteen-year life span, it sold over 30 million units, spurred the creation of third-party publishers like Activision and Imagic, and would even become a part of the vernacular. Before the Nintendo Entertainment System reinvigorated console game in 1985, many referred to the act of gaming as "playing Atari".
But the VCS (later renamed as the "Atari 2600") wasn't Atari's only success. Before the system's release, Pong has been a hugely successful coin-operated game. During the VCS's prime, the company produced a succession additional hits, with titles like Asteroids, Tempest, Battlezone, Missile Command, Centipede, Paperboy, and Gauntlet, helping to inspire the proliferation of arcades. Atari also had a successful line of home computers, and the VCS's follow-up system, the 5200, shared many of the internals.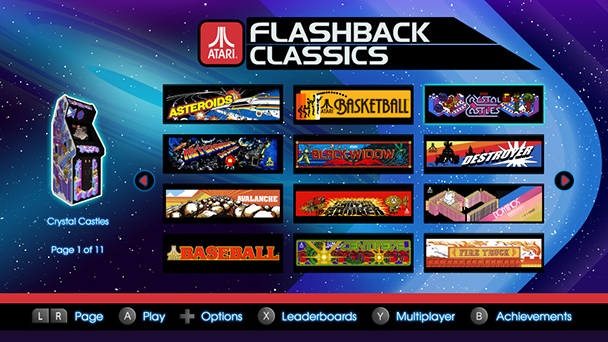 An Anthology of Three Anthologies
The release of Atari Flashback Classics for the Nintendo Switch and PlayStation Vita not only consolidates games from a trio of standalone PlayStation 4 and Xbox One releases, but it also memorializes the former industry-leader's golden era. Pick up the forty-dollar package, and you'll discover a compilation comprised of thirty-two arcade games, over a hundred Atari VCS titles, and even sixteen 5200 games.
Sure, many of the game's feel antiquated. Some of the VCS's early selections are over four decades old. But dig into the collection and you'll find quite a few gems that stand the test of time. What's more, Classics demonstrates just how far the industry has come. Head into one of the collection's obscure titles you just might become perplexed by the game's arcane mechanics. While our recreations habitually offer tutorials, many VCS game didn't have enough memory for this kind of amenity. Instead, you'd have to read the accompanying manual for direction. Fortunately, Classics offers digitized copies of these indispensable documents.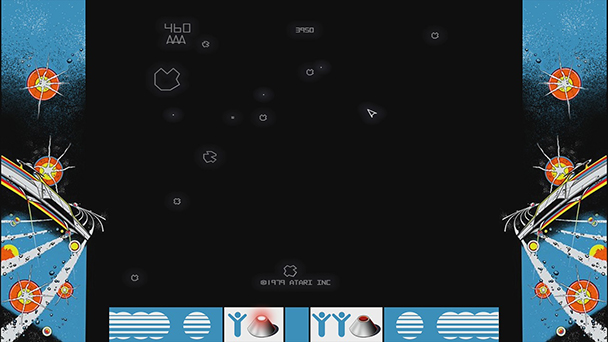 Quality Emulation, Save for a Few Control Schemes
Simulating hardware can be tricky, with NES and Genesis/Mega Drive emulators often struggling with nuances like sonic output and speed. Here, frequent retro-revivalists do a skillful job, which is complicated by the number of input devices used by Atari games and coin-ops. Boot up one of the VCS games and you'll see a translucent console, with all the game-varying switches mapped to buttons. The early Atari home cartridges commonly use memory conserving techniques. One of the most notorious was the incorporation of flicker, where sprites would be rendered in limited numbers, creating a strobe-like effect. Gratifyingly, Classics permits players to turn off this characteristic. For the compilations' vector-based titles, you can opt for various degrees of glow which recreates the feel of playing Asteroids in a dimly-lit arcade. For raster games, there's an option to simulate the lines of a CRT display.
Trackball-based arcade games like Mission Command, Centipede, and Millipede offer a number of play methods. Beyond holding the Switch or Vita horizontally, while using the analog stick, on-screen trackball, or just touch-screen movement, while arcade art borders the playfield. Alternatively, the latter two titles offer the ability to hold the portable in portrait mode, extending a better use of screen-space for the vertical-oriented shooters. Optionally, a large trackball is placed on the bottom of the screen with sensitivity adjustable in the anthology's setting screen.
But Atari's Paddle controllers aren't replicated quite as well. There's an option for analog and digital control, but both make pinpoint adjustments difficult, making Blackjack and Casino a little unwieldy.  You can use the screen (which is even mapped to each corner for Warlords), but that still doesn't offer the physicality of having a plastic knob in your hands. Simulating Atari's 5200, which included a keypad proves even trickier. While most game opt for simplicity using only a few buttons, Countermeasure is forced to remap an array of commands to the triggers. At least there's on on-screen key.
The Play's the Thing
For some, Atari's early efforts might be near unplayable. Graphics are often crude, impressionistic, or abstract, animation is very limited, and gameplay is often ploddingly slow or twitchy. But for many, there's a cornucopia of enjoyment to be (re) discovered. Video Pinball for the VCS is indisputably rudimentary compared with today's sims, but there's satisfaction to be found in the liberal nudge system. Millipede for the 5200 is slower and clunkier than the arcade version (which is included), but the gentler pace offers an attractive variation. Of course, most of the arcade games remain rousing and the inclusion of prototype and homebrew carts will please owners of the original system.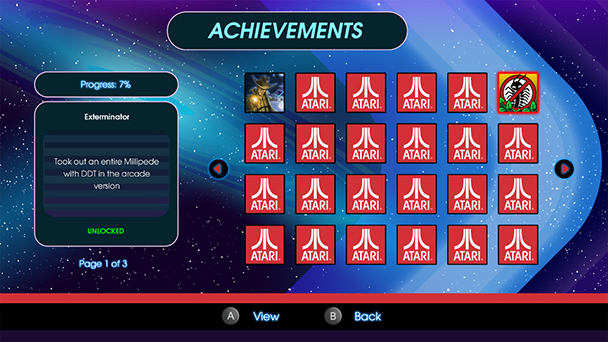 There are some omissions, of course. Activision owns the right to the Imagic titles, so those, along with the arcade and VCS version of Battlezone are understandably missing. On the upside, the collection includes a dozen M-Network games from Mattel, which is a nice inclusion. To circumvent copyright issues, games like Indy 500 and Video Olympics are included, but under their Sears Telegame titles.
No Discernible Differences Across Platforms
Agreeably, there's no difference between the Switch and Vita versions of the game. Both include the same intuitive menu system which incorporate the actual box, cartridge, and arcade art. Each contains scanned manuals and a for arcade games, online leaderboards, as well as an option for local and online play. There's no perceptible difference in performance or content, so there's no worry about missing out in any way.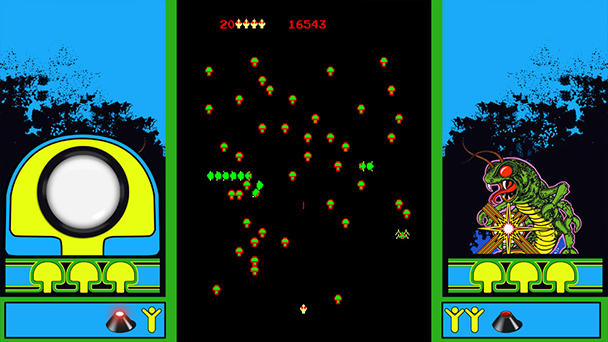 Whether you owned an Atari, appreciated their arcade offerings, or have an interest in gaming history, Atari Flashback Classics is a worthwhile collection. While the lack of supplements like developer interviews, marketing materials and commercials might disappoint some, the collection succeeds on its ambitions of offering an archive of Atari's content.
[Editor: The original review stated that the collection was missing
Indy 500
and
Video Olympics
. However, both games are on the collection, albeit under their alternate names.]
Atari Flashback Classics was played on the Switch
and PS Vita with review code provided by the publisher. 
Review Overview
Summary : Atari Flashback Classics unites the previously released volumes into a single, substantial collection. While a few more supplementals would have been welcome, it's hard to fault this assemblage of ground-breaking home and arcade titles.