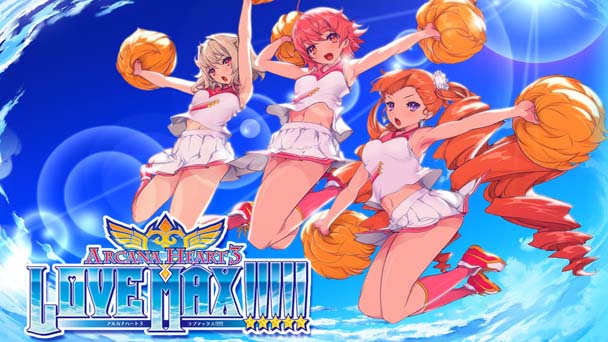 In 1991, Capcom released Street Fighter II: The World Warrior, forming an indelible blueprint for fighting games. Teeming with innovation, many of the game's mechanics became convention, bequeathing elaborate combos, an intricate multi-button input system, and a cast of characters district in both appearance and play style. Nearly a quarter-century later, we're still executing the same quarter-circles, albeit with greater fidelity and with fighters that cater to our fetishes.
If your preoccupation happens to center around a cast of manically moe-drenched women, then you won't find a better outlet for anime-based antagonism than Arcana Heart 3 LOVE MAX!!!!! Originally released for the PlayStation 3 and PS Vita, the version with the five exclamation points improved on its predecessor, extending rebalanced gameplay as well as adding a number of advantageous augmentations. Now, PC owners are able to indulge in the pugnaciousness, with a game that delivers graphical spectacle and meritable play mechanics, in this largely proficient port.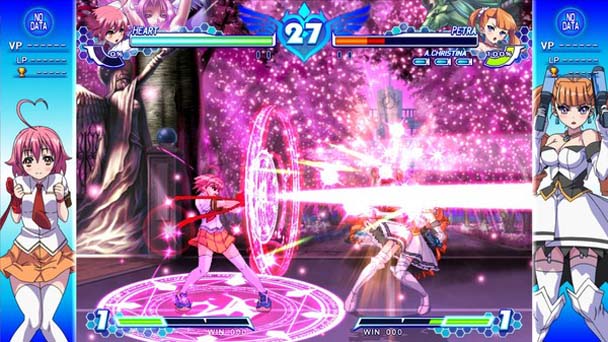 Venturing into Love Max's training component reveals the mode to be a misnomer. Don't expect any guided tutelage, as the locations are only useful for practicing combos against adjustable AI. Instead, players will want earn their chops in either the Story, Versus, Survival Score Attack, and later- After Story elements. Here, they'll select from one of 23 fighters as well as an equal number of celestial beings called Arcana. Based on the major suits of a tarot card deck, each of these entities endows players with an additional arsenal, suppling everything from additional offensive strikes to healing abilities. In execution, they provide an interesting way to tweak the offensive/defensive base of each character, offering hundreds of different permutations.
Arcana Heart 3's other signature constituent is the inclusion of a homing button, which can quickly reduce the distance between opponents. Coupled with double-jumps, dashes, and air-dashes, the ability to launch yourself toward either a ground or air-based foe helps to keep matches energetic and pleasingly unpredictable. Most exciting is the game's integration of counters that can send an encroaching opponent reeling, potentially offering an opportunity to turn the tide of battle.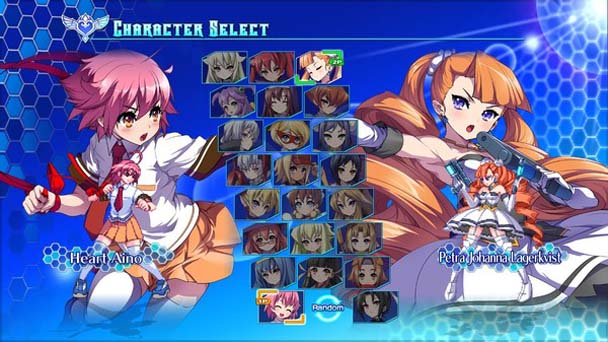 But despite these fulfilling additions to fighting canon, LOVE MAX!!!!! remains tenaciously accessible. While veterans will likely enjoy master the moderately intricate movesets for each character, novices can opt for Simple controls, which automatically summons specials, combos, and Arcana moves. For players who don't own a control pad, or better yet, a fighting stick, this is the only conceivable way Arcana Heart 3 can be played on PC. Trying to mimic Z-motions on a keyboard is likely transcends the capabilities of any PC prodigy. Either way, each character has at least a dozen special strikes, and for those who opt for the conventional control scheme, the moves can be conveniently referenced on an in-game command list.
Fighting games with rosters that encroach on the two dozen mark can often reveal a bit of filler, whether it's palette-swapped Kombatants, or insipid personalities. Largely, Arcana Heart 3 sidesteps this menace, delivering a whimsical and varied collection of witches, shrine maidens, sword-wielding maids, loligoths, and schoolgirls. Save for a shortage of kitsunemimi and nekomimi, LOVE MAX!!!!! covers almost every conceivable fixation, ensuring approval from the Akihabara set. That consistency won't mind the lack of a dub, and will undoubtedly relish Arc System Works' straightforward localization of the game's dialog and the bit of fan-service in the game's onsen-contextualized After Story.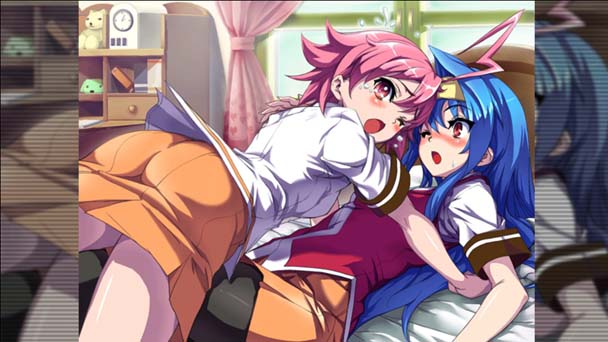 Like any fighting game, the game's main storyline is largely dispensable, with facets blending a misguided experiment, celestial stones, and the potential devastation of Japan. Plot wisely takes a secondary role, allowing both the colorful cast of characters and hyperreal interpretations of real-world locations to steal the spotlight and charm players. Although each girls' story is told through six stages, as they attempt to collect the magic mineral capable of saving humanity- the tales are distinct and capably drawn, ultimately unlocking game art.
Likewise, LOVE MAX's aesthetics prove just as capable as its characterization. When played in 720P, Arcana Heart 3 on PC successfully imitates its arcade counterpart, providing fluid animation, dazzling visual effects and a flawless framerate. Unfortunately. Higher resolutions higher can look muddled, as the game struggles to upscale its picture. Although the game's output is in fullscreen, LOVE MAX makes the most of its peripheral screen real-estate, using animated pictures of each fighter to help articulate the emotions of each fighter. Sonically, fights are highlighted by a suitably stirring soundtrack and enough adorable move-calling and wails to arouse the suspicions of eavesdroppers in the next room.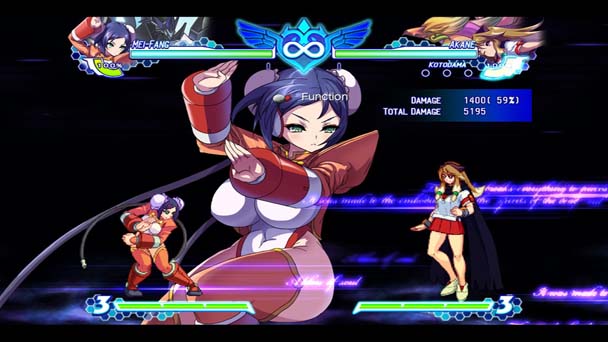 When venturing online to test the mettle of your favorite maiden, LOVE MAX is largely up to the task. Save for the diminutive on-line community and the lack of region-selection for matchmaking, the title offers the requisite components, allowing players to participate in ranked matches, looking for quick or custom competitions, or create non-password protected rooms. Once a bout has begun, lag varied from non-existent to tolerable, with the majority of online matches behaving obediently.
Although the five exclamation marks in Arcana Heart 3 LOVE MAX's moniker don't quite translate to a five-star ranking, Arc System Works all-female fighter is commendable. Benefited by balance, an approachable learning curve, visual charm, and elegant execution, there's a lot of adore about LOVE MAX. If the developers can improve the quality of upscaling and tweak the netcode, those looking for an adorable fighter could easily fall head over heels with this one.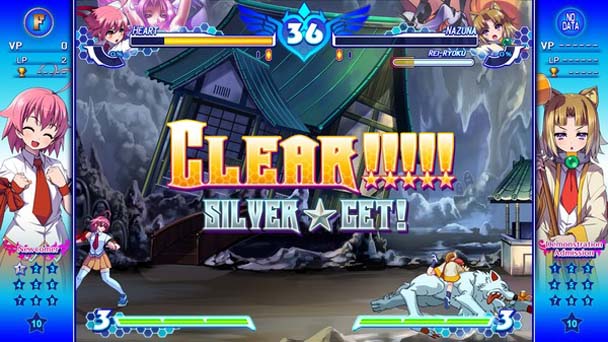 Arcana Heart 3 LOVE MAX!!!!! was placed on the PC with review code provided by the publisher.
Arcana Heart 3 LOVE MAX!!!!!
Platform:
PC
Developer:
Arc System Works
Publisher:
Arc System Works
Release date:
September 29th, 2015
Price:
$29.99 via
Steam
, $26.99 through October 6th
Review Overview
Summary : While Arcana Heart 3 LOVE MAX!!!!!'s screenshots might make the fighter seem like it values style over substance, there are a number of satisfying additions to the conventional exchange of quarter-circle initiated strikes. Come for the moe, stay for the mechanics.