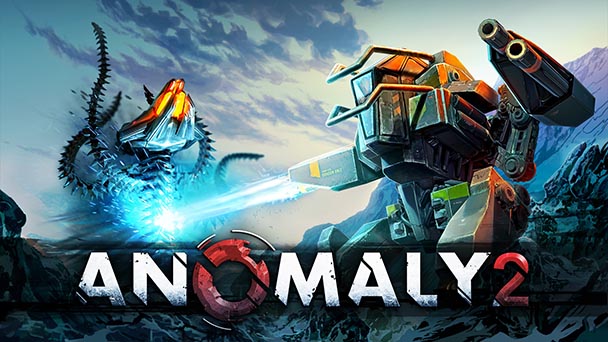 2011's Anomaly: Warzone Earth turned the tower defense genre on its head, tasking players with snaking their way around a procession of alien turrets. Unsurprisingly, the mechanic struck a chord with both critics and consumers, driving 11 bit studios to deliver a pair of follow-ups, 2012's Anomaly: Korea and last year's Anomaly 2, plunging a cavalcade of xenomorphic-obliterating vehicles across touchscreens and PC monitors. With the release of Anomaly 2 for the PlayStation 4, the developers attempt to court console gamers, offering a by-the-book port that's largely competent.
Fourteen missions challenge players to make through labyrinthine networks of streets teaming with alien defenses. Following an introductory stage that acclimates players with the fundamentals of Anomaly and sets up a barebones plotline which positions humankind as the tenacious underdog, players begin their charge into enemy-controlled territory.  The offensive is carried out by a six vehicle cavalcade and spearheaded by a commander who issues essential directives like setting up healing points or decoys designed to draw enemy fire.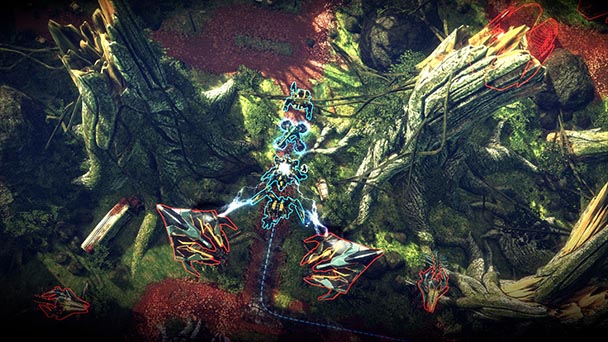 Variety can be found in a couple of avenues. At any time, players can call up a map of the area, switching nodes to alter the path of the procession. While moving through heavily guarded areas presents a higher level risk, rewards prove to be plentiful, offering icons used to recharge the commander's schedule of instructions or currency that can be used to expand your motorcade or even augment your fleet. Anomaly 2's departure from its predecessor can be found in the transformative ability of your vehicles. A button press changes the structure of a machine, modifying a tank outfitted with a medium-range machine gun to a two-legged mech equipped with a formidable (but short-ranged) flamethrower.  Naturally, the aliens have a few tricks in their arsenal as well, disrupting the player with gambits like exploding towers or defensive turrets which are hidden on the map screen.
Although Anomaly 2's campaign is largely enjoyable and outfitted with an assortment of options, the journey into besieged zones can become a bit tedious. Most likely, players will suss out an optimal strategy and stick with it, learning the right time to use each order in the protagonist's restrained arsenal of commands. While the game does throws the sporadic curve at players, tactics usually only require a slight tweak rather than a complete revamp to your playing style. About halfway through the game my interest started to wane, with an elevation in difficulty level ushering in frustration rather that reinvigorating any sense of fun.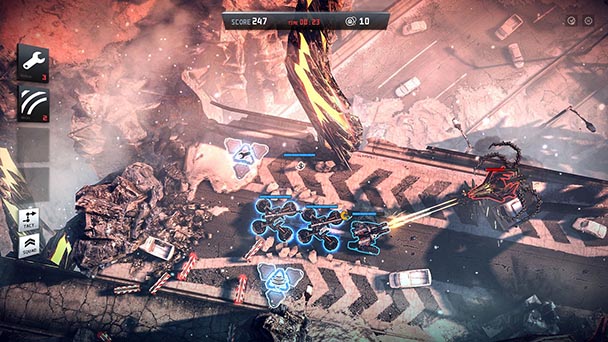 Variety seems like it might be found in Anomaly 2's online multiplayer matches, where players take the role of either assailant or alien defender. While enjoying traditional tower defense mechanics endows the game with bit of diversity, contests often feel like a war of attrition, as players gradually wear their opponents down by repeatedly producing new units. Currently, the mode's other issue stems from the diminutive size of the online community- with the average wait for matchmaking often exceeding eight minutes.
Aesthetically, Anomaly 2's transition onto the PlayStation 4 is a bit of a mixed bag. Although the game's assets are attractive, reasonable detailed, and animate well, the entire game seems to employ a hazy filter that confiscates some of the visual impact. While the framerate is usually steady, dips can occur when an excessive amount of on-screen activity occurs. In multiplayer, the heath bars of opponents are the same color, which can lead to a bit of confusion. Looks beyond these blemishes, and you'll find that the game's visual design in commendable, with a barrage of lighting effects to bedazzle gamers.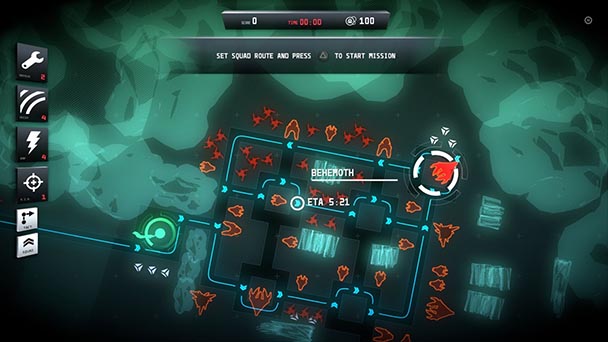 Those craving more of Anomaly's inverted take on the tower defense formula are encouraged to seek out either the PC or mobile iterations of Anomaly 2 (which have been priced lower than the PS4 version's $15 MRSP). While the PlayStation 4 version of the game can your HDTV a rigorous workout, the absence of a robust multiplayer community and graphical imperfections mean that this isn't the definitive version.
Anomaly 2 was played on the PlayStation 4 with review code provided by the publisher.
Anomaly 2
Platform:
 PlayStation 4
Developer: 
11 bit studios
Publisher:
 11 bit studios
Release date:
 September 16th
Price:
 $14.99
ESRB:
Teen
Review Overview
Summary : Anomaly 2's inverted take on the tower defense genre can be enjoyable, but the technique isn't fleshed out enough to support a fourteen-stage campaign.