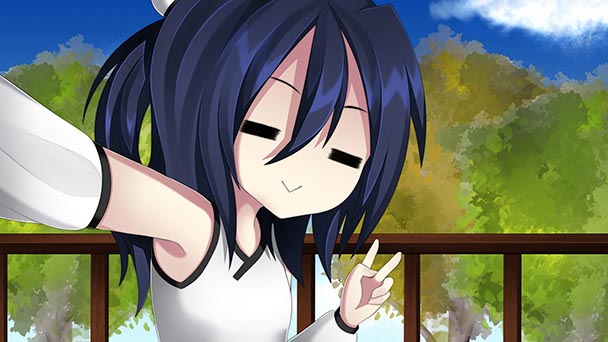 What is the concept? Famed director and screenwriter Federico Fellini once stated that all art is self-portrayal- the lustrous pearl is the autobiography of the ordinary oyster. Undoubtedly, the splendor of self-reflection was the virtue of Without Within, a free visual novel which introduced readers to Vinty, a protagonist burdened with a moment of self-doubt.
As the archetypal artist, Within's lead character longs for the world to appreciate her calligraphy as much as she loves to craft it. But those tedious responsibilities like going to work and trying to squirrel away enough money for the rent threaten to dilute Vinty's dreams. Inspiration arrives in the form of an antiquated visual novel, as the lead's limited budget doesn't allow her to purchase the top-tier, talent-filled VN being advertised around town. Despite the modest 640×480 resolution and unassuming cover art, the novel serves as a catalyst, reinvigorating Vinty's drive. Along with way, developer InvertMouse makes a few self-depreciating digs, tastefully reminding readers that restrained resources can still produce poignant work
The recently released sequel, Without Within 2, sees Vinty receiving a grant, and visiting a calligraphy fair in Melbourne. As the exposition is hosting a famed calligraphist who Vinty idolizes, there's the chance that the protagonist will be able to meet her idol, Excelia, and discover the artists' secret to success. Amidst the two-hour read, you'll be able to see the spirited lead once again struggle with uncertainty.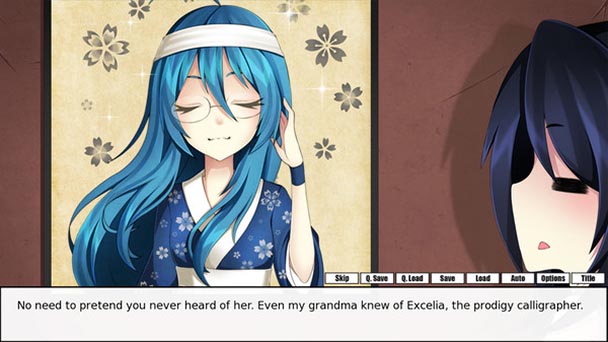 What are the novel's strengths? As a lead, Vinty is thoroughly charming. Sure, she's still distressed about life's little tribulations, resulting from a few entertaining cameos from the first novel. But largely, her exploration of these worries brings an empathetic charm to Without Within 2. As such, it's hard not to like the character and appreciate her comical perceptions as she travels through Melbourne.
Beyond Without Within 2's core narrative, the novel also functions as an introductory travel guide, highlighting key points of Victoria's capital. From the public transit system to the free rental bikes which dot that cityscape, the novel highlights a number of a city's attractions. Most interesting is Within's method of presenting different parts of the Vinty's journey, exhibiting video footage shot by the development team when a button is clicked. The only lamentable part of their inclusion is that're hosted on Youtube, making them inaccessible to offline readers. Still, play offline, and you'll still be privy to the novel's simple, yet appealing artwork and animated backdrops.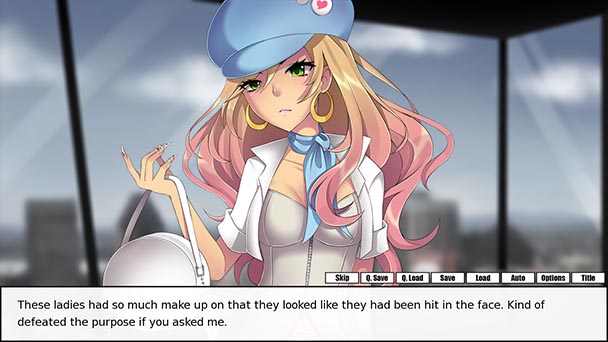 What are the novel's weaknesses? Unlike the first Without Within, which offered several branching forks in the story, the sequel is a wholly linear experience. The upside is that readers are able to enjoy Without Within 2 without worry of a game-ending choice. But this design decision also makes readers feel like a passive observer, rather than being in charge of Vinty's destiny.
For some, the plotline's big twist may feel a bit abrupt. Although there's foreshadowing, the big development and denouement come too late, diminishing a bit of the novel's impact. But this transgression aside, Within 2's plotline produces satisfaction, especially when we get to see Vinty grow as a character.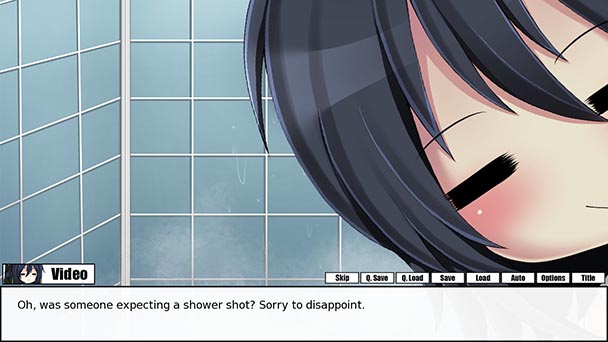 Is it worth the money? At $4.99, Without Within 2 isn't a monumental investment, but frugal-minded readers might want to wait for a Steam sale before purchasing the two-hour tale. For those seeking a narrative with a thoroughly charming character, Vinty's second outing is undeniably infectious, securing appreciation for the lovable lead. Even more, Without Within 2's message of determination proves motivational. Without doubt, it's the type of resilience that will drive InvertMouse into creating novels teaming with insight and verve.
Without Within 2 was played on PC with review code provided by the publisher.
Without Within 2
Platform:
PC
Developer:
InvertMouse
Publisher:
 InvertMouse
Release date:
November 9th, 2015
Price:
$4.99 via
Steam
Review Overview
Summary : Although the Without Within 2's linear approach is a bit lamentable, this visual novel is filled with exuberant charms and is poised to please Vinty's fanbase.