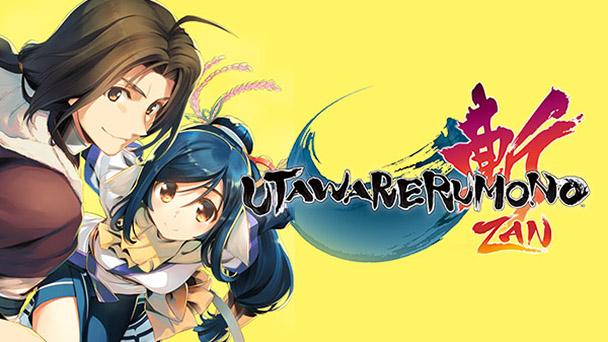 One of the near-inevitabilities for a promising Japanese property is the musou adaption. One Piece, Berserk, Bleach, Gundam, Fist of the North Star, The Legend of Zelda, Hyperdimension Neptunia, Dragon Quest and even Guilty Gear and even have all been reimagined as Dynasty Warriors-style hack-and-slash titles. Soon, Persona 5 Scramble will spin-off from Atlus' beloved series, tasking a team of Phantom Strikers with eliminating legions of enemies.
The latest franchise to receive the treatment might seem like an unlikely candidate. Originally released as an eroge in 2002, Utawarerumono eventually was adapted into manga, anime, and courtesy of a doujin circle- an isometric action game. Outside of Japan, the property is probably best known for Utawarerumono: Mask of Deception and Utawarerumono: Mask of Truth, a pair of Atlus-published titles that fused rich visual novel-style storytelling with tactical role-playing battles. Combined with a healthy appreciation for kemonomimi, Utawarerumono uninhibitedly embraced multiple niches, which might have made for a tough sell in the West.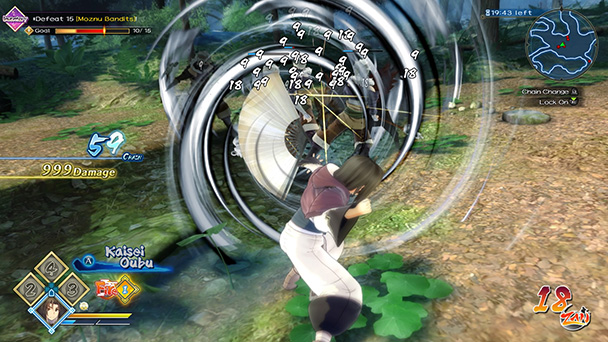 The release of Utawarerumono Zan for the PlayStation 4 demonstrates another attempt at winning over audiences outside of Japan. At first glance, the title seems like an alluring entryway. Here, developer Tamsoft applys expertise gained from the development of Hyperdimension Neptunia U: Action Unleashed and the Senran Kagura series. Even if you've never played any of the aforementioned titles and somehow managed to sidestep the whole Dynasty Warriors/Samurai Warriors franchises, play is immediately accessible. By tapping action button, you'll initiate combos that will topple over hordes of foes, making you feel like near-unstoppable powerhouse.
Yes, even a superficial familiarity will reveal some of Zan's divergences. Throughout most of the main campaign's eighteen-chapter excursion, you'll be controlling until comprised of up to four characters. By selecting different directions on the DualShock 4's direction pad, you can instantly switch between playables. Yet, where Koei-Tecmo's prolific property often has you switching between generals on different parts of the map, Utawarerumono's heroes typically work as a cohesive team. Although the AI-controlled obviously characters won't inflict immense amount of damage, they also won't need to be babysat, which is rarely an enjoyable managerial task.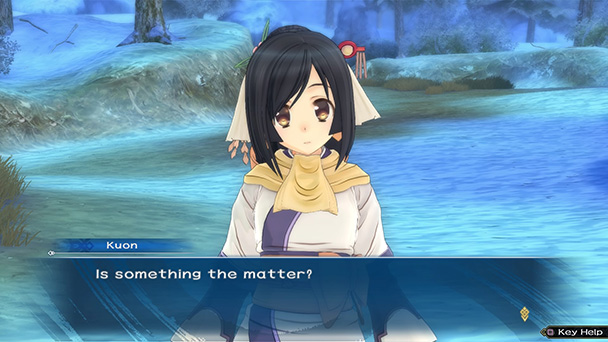 Unsurprisingly, the abilities for each of the twelve playable characters will often spur you into switching protagonists. Confront a boss with a long combo string in one of the game's numerous enclosed areas, and you'll likely desire a defense boost. Here, Haku's 'Law of the Lords' proves assistive, reducing injury when your foe is rapid revolving with an outstretched weapon. But when he's spun himself dizzy, you might want to shift over to Kuon, whose 'Unyielding' ability can maximize the amount of punishment you can dish out.
A character's equipment can also be upgraded by slotting in scrolls or using Battle Point (BP) The former are acquired in a gacha-type system, where currency earned on missions can be used to for a three tiers of augmentation. The latter are used to purchased character-specific stat boosts. Pleasingly, Zan rarely requires you to switch to a certain character. Although tedium might stem from inefficient selections or a resistance to certain combos, you'll eventually squash the adversary. But those who want to delve into Zan's recesses can try to gain Spirit boosts, by forming a union with characters who have close social bonds.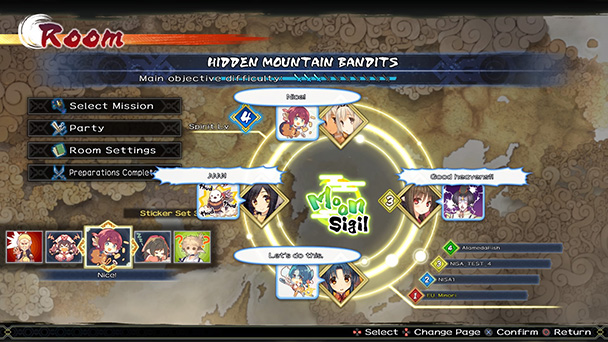 Musuo games typically offers a multitude of combos typically accessed through patterns of two button presses. Zan diverges with the incorporation of button holds, swelling each protagonist's arsenal. Sporadically, the genre verges on homogeneity, by offering a myriad of characters based on a handful of offensive styles. Sure, Utawarerumono Zan's twelve-character rooster is constrained, but each combatant plays quite differently. From Rulutieh's attacks, commanded atop her faithful bird, Cocopo, Uruuru and Saraana's twin-based assaults, to Kuon's ability to juggle adversaries, there's a wealth of distinctiveness found here. Pleasingly, Tamsoft reveals a satisfying reverence for the source material, with many offensive strikes referencing the TRPGs.
This is especially true for Chains, which are triggered once a character has banked enough Zeal. Much like the Mask games, these task players with precision when circles converge during a quick-time-event. Success not only galvanizes your assault, but also refunds a bit of Zeal. Undoubtedly, you'll want to maintain this resource, as a state called Overzeal increasing your attack power, defense, speed, and can provide a Final Strike- the game's punishing and eye-catching musou-like onslaught.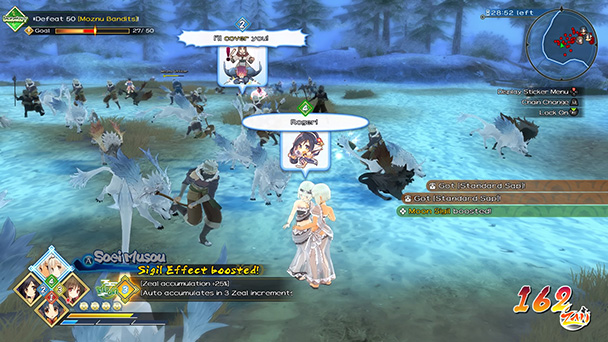 Yet as enjoyable as combat is, there are two issues with the title might impair enjoyment. The first stems from the variety of content. Shifting between exposition and encounter, the eighteen-chapter Story mode can be completed in a few hours. Zan supplements this with thirteen Battle Recollections (which include side objectives), Free Missions, and a Battle Arena mode, but expect to play through the same mode multiple times on elevated difficulty settings if you're chasing all the collectables. Sure, the game is gratifying, but sending players through homogenous challenges multiple times is problematic for a sixty-dollar game.
For those who never played Utawarerumono: Mask of Deception, Zan's pithy encapsulation of events is poised to cause confusion. Undoubtedly, boiling down nearly forty hours of exposition into the kind of succinct storytelling that complements musou action is a grueling task. If you haven't played or completed Mask of Deception, expect both confusion and even a few major plot spoilers. But here's the odd thing- if you did, seeing those treasured characters brought to life in a new format might even make you overlook Utawarerumono Zan's playtime padding.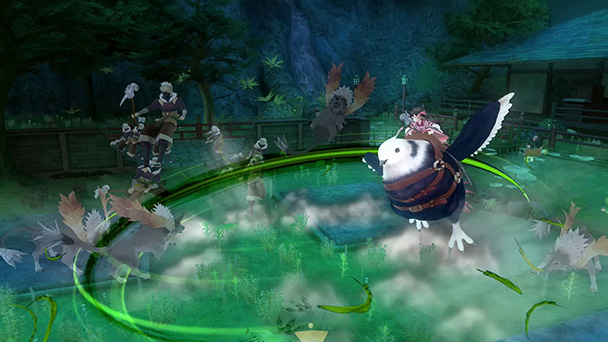 Utawarerumono Zan was played on the PlayStation 4 with review code provided by the publisher. 
Review Overview
Summary : Unless you finished Mask of Deception, read the manga, or watched the anime, you'll want to hold off on Utawarerumono Zan. Enjoyment stems not just from the game's transition into the musou genre, but Tamsoft's adept adaption of the source material.