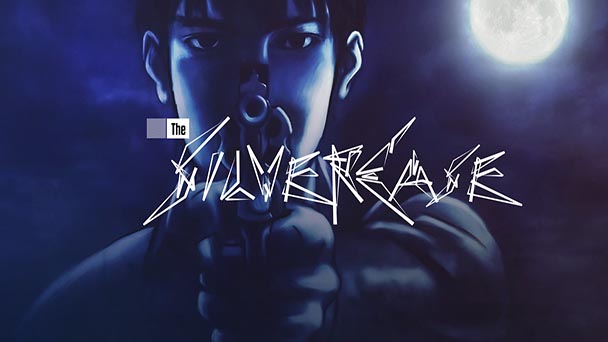 While success can stimulate bigger budgets, and a push toward larger audiences, it's an artist's early efforts that can be remarkably revealing. Largely, that's the case with The Silver Case, a title designed, directed, and co-written by Goichi Suda. Long before the auteur adopted the rock-star like pseudonym of Suda51 and would go on to craft delightfully campy efforts like Killer 7, No More Heroes, Shadows of the Damned, and Lollipop Chainsaw, he was the driving force behind a multimedia-driven, noir-drenched visual novel.
Now seventeen years after the game's original release in Japan, the title has been ported to console, plunging Western gamers into its pulpy underworld. While those unfamiliar with Grasshopper Manufacture's efforts might wonder why there's a need for reinvigoration, Suda stalwarts are bound to appreciate the game, recognizing themes and motifs that would reappear in later works.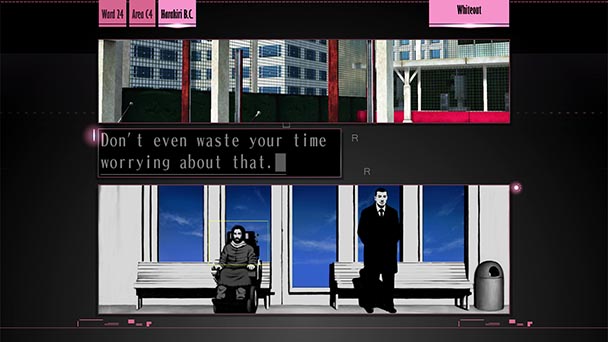 The Silver Case's preface introduces players to 24 Districts, a sprawling city of numerous neighborhoods that might initially draw comparison to contemporary Tokyo. But unlike the affluent capital city, 24 Districts is experiencing a growing tension between its wealthy elite and a poverty-stricken majority. Possibly, this class conflict might be a clue to a string of bizarre murders. To put a halt to the homicides, the city employs detectives from their High-degree Murder Division who immediately uncover a striking similarity. Several years before, a man named Kamui Uehara killed a number of high-ranking government officials, but after being sentenced to a mental facility, he was thought to have died.
Interestingly, you approach The Silver Case from two perspectives. As a user-named detective, players first delve into the Suda-penned "Transmitter". Here, the protagonist's conversation is hidden, endowing the segment with an observational perspective. Although you are tasked with a few explorational elements and some puzzle-solving, the focus is clearly on the story rather than the lead. Masahi Ooka and Sako Kato's "Placebo" functions as a companion piece, with players given the role of a freelance journalist whose tasked with covering the investigation.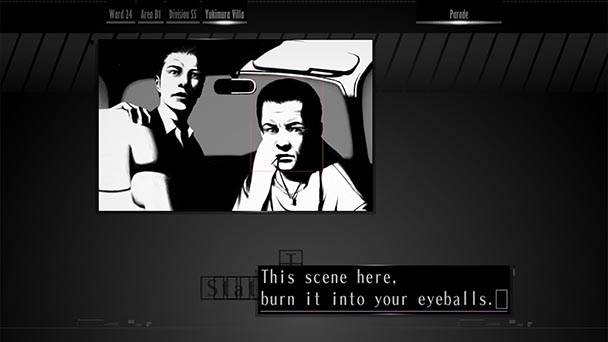 Undoubtedly, The Silver Case writing is destined to draw attention. Written in the terse, hard-boiled style of Raymond Chandler, there's an unflinching honesty to the prose. Pleasingly, the novel's localization team understands the source material, with tough-guy protagonists exhibiting strings in expletives instead of the lyrical similes that the noir is known for. Yet while the genre customarily conveys a bit misdirection to maintain a sense of mystery, Silver Case is far hazier. Although the narrative eventually comes together, there will likely be moments were players are left scratching their heads.
Certainly, The Silver Case's original conclusion only offered a modicum of closure. With this release that's been mercifully corrected. Two new scenarios, "Yami" and "Whiteout Prologue" help flesh out the details, with the former set several months after the game's original denouement, while the later connects Silver Case's storyline with that of Silver Incident 25th Section (Shirubaa Jiken 25 Ku), a mobile game that has created for now-defunct phones. While a seventeen-year gap could easily cause the two scenarios to feel disjoined, Suda and Ooka were able to seamlessly extend the storyline, in the process offering a resolution that the original title lacked.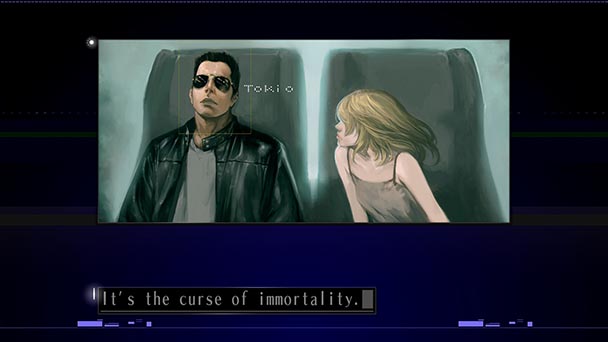 Every bit as unique as the novel's writing, The Silver Case's delivery is exceedingly innovative. Purportedly stemming from Grasshopper Manufacture's financial restraints, the title uses a technique that Suda referred to as the "film window engine" for exposition. Here, live action, computer generated imagery, still drawings, and text intermingle on different parts of the screen, making exposition feel remarkably engaging. While the game didn't receive a wholesale overhaul, there's are enough visual upgrades to conceal the game's age. Largely, resolutions have been upscaled, models have more polys, and while The Silver Case won't trick anyone into thinking it's a contemporary game, it hardly resembles a PlayStation One port either. Sonically, this iteration extends remixes from Silent Hill and frequent Suda51 collaborator Akira Yamaoka, endowing the game with pleasing modernization.
What should have been updated are some of the contexts that surround The Silver Case's conundrums. Although the puzzles offer a gratifying respite from the game's linear plotline, there are a few puzzles poised to perplex players. While the dilemmas themselves aren't too difficult, occasionally the game doesn't provide enough in the way of clues, potentially pushing players toward a FAQ. Ideally, this update would have optionally offered a few cues to avoid annoyance.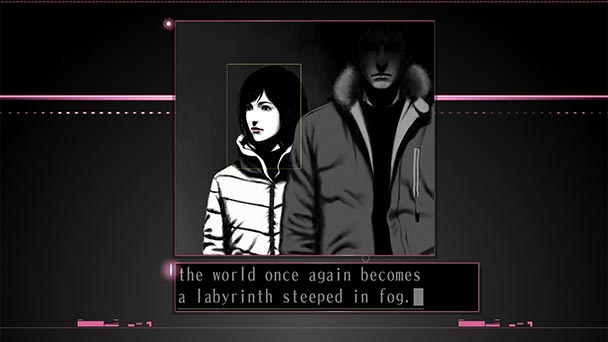 For some, the remaster of The Silver Case will be a near-essential purchase, providing insight into Suda51's early interests and aspirations. For those who lack historical curiosity, the title is still an enjoyable, wonderfully pulpy trek that largely transcends its age. Given the dearth of noir in modern games, Silver Case manages to feel fresh, and for that, its worthy of consideration.
The Silver Case was played on the PlayStation 4 with review code provided by the publisher.
The Silver Case
Platform: PlayStation 4, previously on PC
Developer: Grasshopper Manufacture, Inc.
Publisher: NIS America
Release date: April 18th, 2017
Launch Price: $29.99 via retail or PSN
Review Overview
Summary : Like so many Goichi Suda's games, The Silver Case is inspired by a multitude of different works and events, making the recognition of references nearly as fun as the game itself.