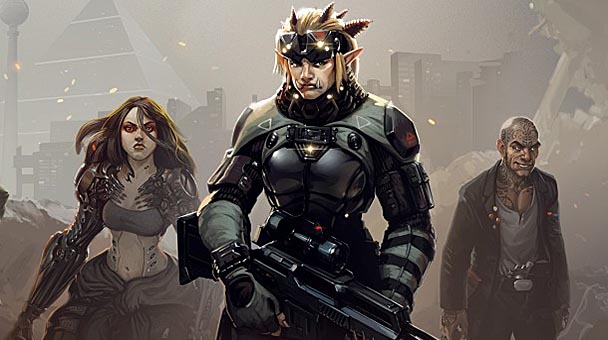 It's hard to think of a concept that grants as much narrative, lore and gameplay possibilities as the Shadowrun franchise. Take everything you'd find in western fantasy, mix it with a futuristic setting coupled with cyberpunk elements and it results in a set world with very few hard limits save for your imagination.
What other franchise allows you to team up an orc-robocop with a pink haired elven sorceress and a human cyberspace-hacker? With so many possibilities you'd think a Shadowrun videogame would be an obvious step. Instead only two real attempts were ever made, both of them during the 16-bit era, which were great titles, but still suffered from hardware limitations.
Twenty years and a Kickstarter campaign later we get Shadowrun Returns with its latest expansion Dragonfall, a title that is held back by linearity and lack of items, but still has more than enough to appeal to longtime fans and newcomers alike.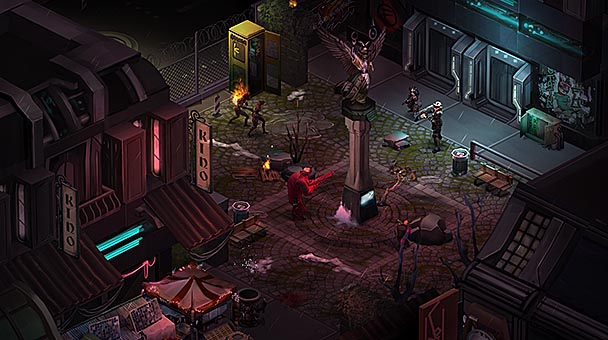 Shedding any connection with the 2013 release Dead Man's Switch, players are quickly acquainted with the free state of Berlin, a city under anarchist rule, where corporations while dangerous, don't hold quite as much sway as they do in most places.
The plot is quickly established with a first mission that goes horribly wrong for your party, jumpstarting a series of events that lead to an increasing sense of urgency and danger. In fact, it's not long before players find themselves being ambushed by mercenary parties looking to make a quick Nuyen. The story is even further strengthened by interesting party members, NPCs and terrific dialog with almost every character big or small having a story to tell. This holds especially true for party members who follow a Bioware-esque style of slowly revealing their deep inner secrets.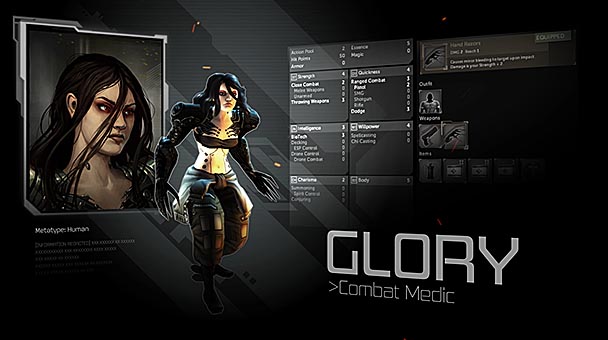 Although the world is much more interesting than in Shadowrun Returns, player exploration is still very limited. You're presented with a small hub-world which can be leisurely explored, but other areas cannot be visited without a specific mission and once its objectives are reached that it can never be accessed again. This linearity results in a somewhat claustrophobic experience, not helped by the lack of item, weapon and gear variety, often these feel like an afterthought on the developer's part, especially when cyberware is concerned. Your character can be outfitted with mechanical limbs or eyes, but the choices are extremely limited and often not worth the extra Nuyen. Adding to these limitations is the fact players cannot change party the equipment on party members, leaving them to their own devices instead.
Missions are extremely well done, offering new locations to explore, and while they are often combat oriented, there's usually a way to talk/sneak/hack your way to a more peaceful resolution. However, if push comes to shove you're presented with an XCOM: Enemy Unknown style grid allowing for satisfyingly strategic skirmishes with several environmental hazards that may be exploited by either the player or the computer. It's clear that assignments were well thought out by the developers as they try to fit in different skill-sets into various situations. More impressive however is the fact that Shadowrun does not encourage combat as there is no experience to be gained by killing enemies. Instead your character gains karma by performing in-universe actions which can then be spent on any skill tree of your choosing.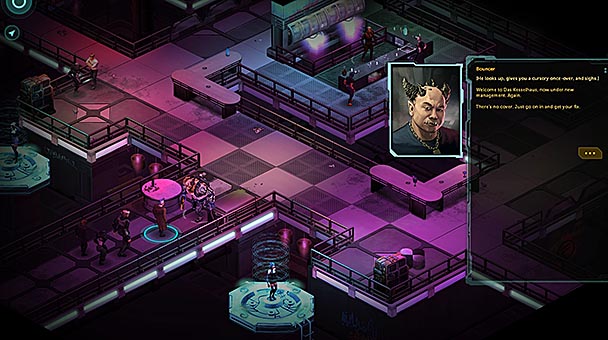 Everything is well presented with beautiful hand drawn backgrounds, you can see the thought and detail that was dedicated into every building, office or street corner. As beautiful as they are, said backgrounds still consist of static images, so this time around the developers placed a greater focus on adding small animations whenever possible. These range from cockroaches infesting the slums, to the flicker of a computer screen or a neon sign late at night. The end result being a world that feels like it's been 'lived in'.
Archtypes are much better balanced this time around, with every map having at least one instance in which either a decker or a magic user will come in handy. Unfortunately, there's something of an inconsistency on how these are used as in many instances, players can't hack into a computer's password because it's not part of the main character's skillset despite having an experienced decker in the team.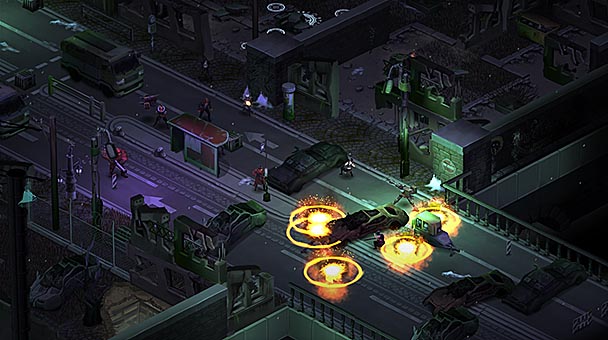 Deckers may also enter cyberspace, allowing them disable alarms, security cameras or even hack into sensitive information which can then be sold to the right buyer at a later date. The rewards for entering cyberspace are certainly enticing, but the process is very tedious, suffering from a low enemy variety and limited combat skills. Rarely will you be required to actually put any thought or strategy in these instances, so they're something of a farcry from the 'real world' combat.
Dragonfall still suffers from many issues that plagued Shadowrun Returns, namely the linearity (though this issue has been lessened), lack of item/weapon variety and a somewhat poor implementation of cyberware and cyberspace. With that said the added focus on plot and characters makes these issues easy to overlook and the campaign a joy to play. Long time Pen & Paper Shadowrun players might be a little disappointed, but it stands on its own as a fine RPG worthy of belonging in anyone's collection.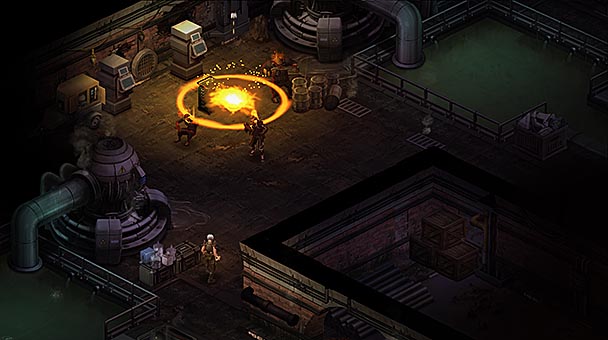 Review Overview
Summary : A major improvement over the previous campaign that is sadly held back by a lack of content.