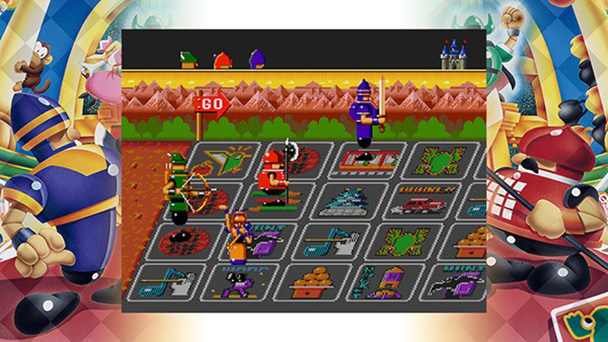 There's something oddly gratifying about experiencing yesteryear's arcade games on the go. It's a testament to technological progress that we're now able to mimic the games once found in massive arcade cabinets with affordable consoles that can fit in a backpack. What's especially satisfying is when the porting of those old coin-ops demonstrates pedantic accuracy, faultlessly simulating the sight and sounds of machines that are gradually becoming extinct.
And that's precisely the method adopted by Abiko-based M2 Co., Ltd. Whereas other developers might take a slightly laxer approach to emulation, M2 seems committed by historical preservation. This attitude is evident when examining the developers' latest additions to the Switch eShop, SEGA AGES Columns II: The Voyage Through Time and SEGA AGES Ichidant-R. While they might seem like a pair of Japan-confined curios to casual players, retro aficionados will undoubtedly enjoy seeing their localization. Pleasingly, the studio even adds a few notable elements to each title.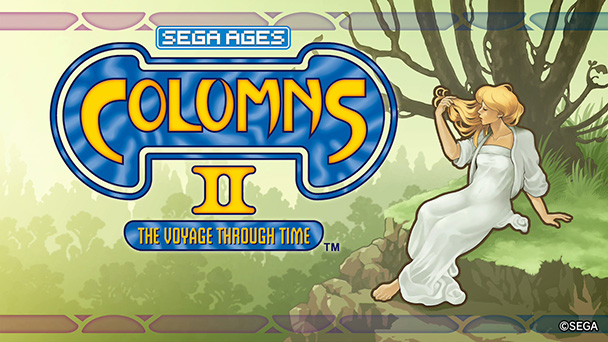 SEGA AGES Columns II: The Voyage Through Time
Familiar with SEGA's Columns is quite likely. After its early nineties appearance of the Genesis/Mega Drive and Game Gear systems, the title been frequently reissued. From a presence on several retro compilations, download services, and an appearance on the Genesis Mini, the match-three puzzler is reasonable well-known. But that same can't be said for the Columns II: The Voyage Through Time, an arcade game that's only been reissued in a Japan-only Saturn compilation.
While Columns II's time-traveling title reference might suggest some significant changes, the core gameplay remains largely unchanged. Sets of three symbols continually drop from the top of the playfield. To stop the area from overflowing, players create a horizontal, vertical, or diagonal line of three matching tiles. Flash Mode, which was found the original release returns, tasking you with eliminating a blinking symbol from the middle of a stack.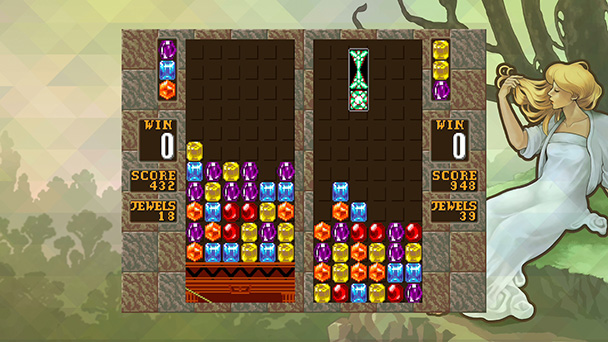 In Columns II, the flashing jewel periodically switches to a skull. Removal punishes players with raising the level of the floor, making a difficult game even harder. Fortunately, Columns II lets you remove the variant in some modes, through the 'Smash Skull' option. These kinds of gameplay deviations are rampant in the title, allowing players to select their starting stage, battle against a CPU foe, play an infinite game, or even challenge online competitors. Beyond that you can watch replays, or even play the original Columns, which is thoughtfully included.
But the biggest divergences from formula is found in the game's changing symbols. Like Lumines, keeping you from getting complacent by switch tile sets after each round. A seemingly, small detail, it can shake-up your momentum, as you struggle to search for patterns. Coupled with elements like Flash Mode, Columns II is significantly harder than its predecessor.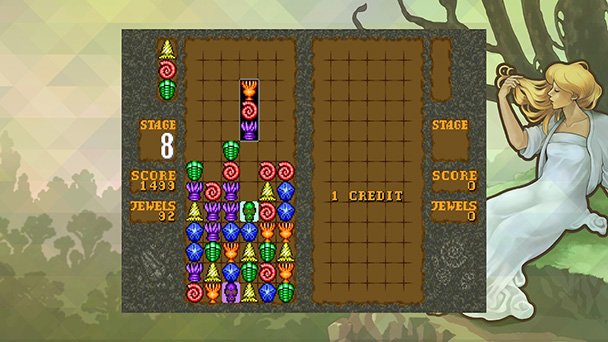 Recommended for: Players who already own the original Columns and don't think the game is difficult enough.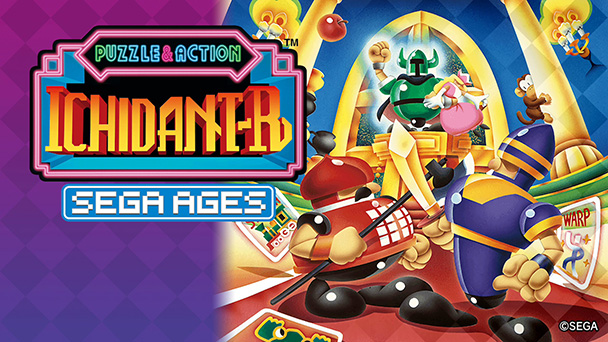 SEGA AGES Ichidant-R
Over a decade before we began brain training with Dr. Kawashima, The Puzzle & Action series was challenging players to its own set of cerebral calisthenics. Spun-off from 1990's Bonanza Bros., the franchise eschewed the heist-driven action for a quick succession of tests that challenged your perceptual and cognitive skills. Here, characters would tackle a chain of mini-games, with the title randomly drawing from its collection of twenty different recreations. Success meant advancement to the next challenge, while failure forfeited one of the three hearts you began the game with. Fortunately, a bonus sequence would regularly punctuate the action, potentially replenishing any lost hearts.
Ichidant-R is built around a paper-thin storyline, with the Bonanza Bros. seemingly giving up their thievery for a life of knightly chivalry. When a princess is captured are in hot pursuit and passing each challenge inches them toward their objective. Smartly, the plot to play ratio is exceptional small and you'll spend the bulk of your time with the game's challenges.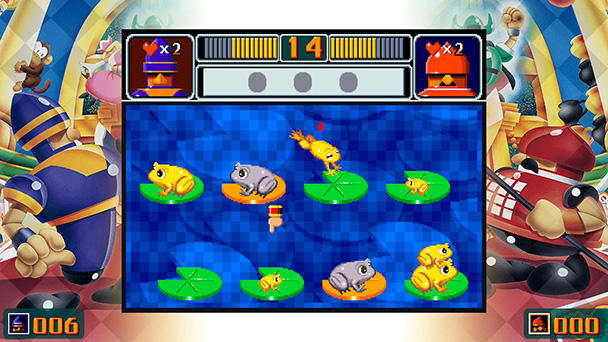 Largely, they're engaging, whether you are counting the number of passengers on a passing train or trying to predict the trajectory of a zigzagging UFO that needs to be shot down. Unquestionably, everyone will probably have their own favorites. Observant players will enjoy looking at an image of a rocket and inferring what the color and shape of its missing pieces are. Other will be able to trace the path of a thief by looking for distinct patterns for castles, torii gates, and houses. But no matter which diversion you play, you had better be quick, as Ichidant-R's timer doesn't allow for any dawdling.
SEGA AGES Ichidant-R includes both the arcade and Mega Drive iterations of the game. Unless you're fluent in Japanese, you'll want to play the former first; the console version isn't localized. That's a small issue but outweighed by the possibility of face challengers outline in the arcade mode. At launch, there weren't many people online, making matchmaking slow. Hopefully, they'll will change, as there's a scant number of mini-game collections that have allowed for 'net-based competition.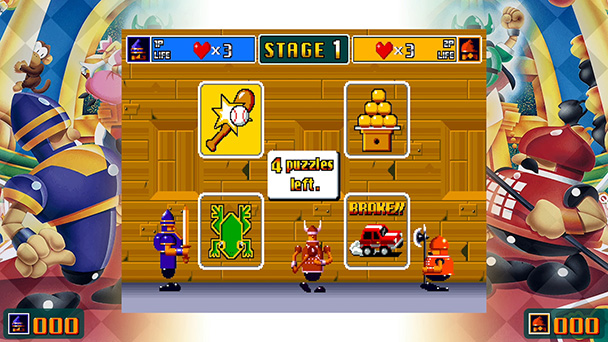 Recommended for: Players who appreciate the kind of quick tests of cognitive ability found in franchises like Brain Age.