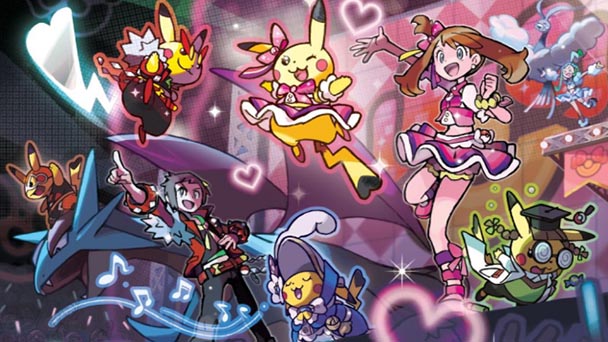 While the oral tradition of storytelling has long since lapsed, many of the fundamentals of folklore still linger in the interactive medium. One of the best examples of this phenomenon can be found in the Pokémon franchise- which in place of a sprawling, sequelized narrative, subsequent iterations extend variations on a singular theme. Pick up almost any entry in the series, and you'll encounter a young protagonist, who despite a habitually absentee father, defeats a succession of gym leaders through a combination of perseverance and social responsibility. While mechanics are adjusted and augmented, Pokémon's core theme remains constant, reflecting the type of universalistic tropes that Joseph Campbell once discussed in The Hero with a Thousand Faces.
Folklore is also generational, passed from parent to child, with each retold version of a story reflecting seminal elements of the era. Published nearly twelve years after Pokémon Ruby and Sapphire, the release of Pokémon Omega Ruby and Alpha Sapphire (henceforth referred to as Pokémon ORAS) undoubtedly will be purchased by parents, hoping their children will discover the same enthralling blend of amusement, accomplishment, and discovery. Even for those returning to the Hoenn region after a decade-long hiatus, Pokémon ORAS is a journey work retaking, revealing developer Game Freak's ability to seamlessly blend the original plotline with a number of new, gratifying game mechanics.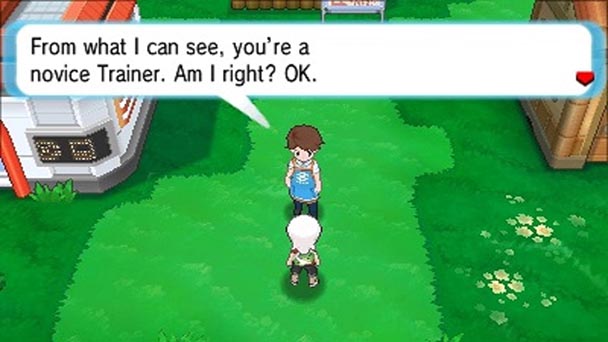 Whereas many similarly aged series' skate by on nostalgia (Sonic being exceedingly guilty), Pokémon ORAS provides proven gameplay that hooks into a players deep-rooted desires for collection, exploration, and protection. Sure, the game's clever prologue is certain to stoke the flames of reminiscence. Seemingly exhibiting Game Boy Advance-quality visuals with obtrusive letter-boxing, the game later pans away to reveal the protagonist playing Pokémon, flaunting ORAS' graphical improvements. It's a sly reminder that the title is both rooted in Ruby and Sapphire tradition, while persisting the aesthetic and play improvements found in X and Y.
The game retains the basic narrative structure of both the series at large as well as Ruby and Sapphire's deviation, while making a number of modernizations. Pokémon has always been engrained in the empathetic, tasking players to keep their menagerie of pocket monsters healthy, happy, and competitive. With ORAS, the dialog has been given a subtle retrofitting, adding a bit of poignancy between interaction with the players, professors, Pokémon, and rival members of the Aqua and Magma teams.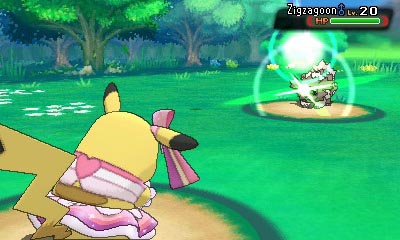 A story arc which centers around an ailing young boy becomes especially rousing with the new localization, while Aqua and Magna's aspiration to transform the landscape seem less fiendish and more driven by a misguided notion to assist Pokémon. Periodically, both teams toss out a question that might make player's question their allegiance. Pokémon-Amie, a component first introduced in X and Y, adds a Tamagotchi-like element, allowing players to bond their collection of creatures. Petting, feeding, and playing with each one adds an expressiveness not shown in battles, as well as allowing Pokémon to land criticals and avoid incoming attacks with greater frequency.
Elsewhere in the PokeNav Plus in-game assistant, players will find the AreaNav, an app which helps players locate elements like trainers and secret bases. One remarkably convenient addition is the ability to fly to locations, once players have adding a Latios or Latias to their creature catalog and a Soar command which offers a third-person airlift to new areas. Not only is flying through the air one of the more arresting moments in ORAS, but it's also extremely useful in find that little sparkles that lead to spheres containing Legendary Pokémon.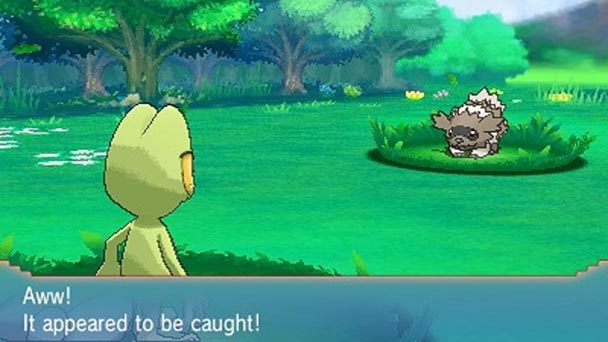 To help capture hidden Pokémon, gamers can employ the DexNav, which conveys a wealth of information once players scan a monster, whose presence is divulged by a tail erupting from the foliage. Finding an ideal breeding specimen is easier as well, with the tool able to find creatures with maximum stats, egg moves, and hidden abilities. Naturally, these clandestine creatures are especially flighty, requiring gamers to employ the new sneak mechanic, or else they'll be scared away. Not only does daintily pressing the Circle Pad now allows players to approach an apprehensive pocket monster, but the technique also draws much less attention than running. As such, it's especially useful when backtracking to the nearest Pokémon Center after an especially exhausting battle.
Anyone old enough to remember having to look for their link cable will appreciate Pokémon ORAS' connectivity component. Despite some lethargic handshaking, networking with a nearby of net-based comrade is effortless, allowing players to battle or put Pokémon up for trade. Naturally, there are Streetpass-driven bonuses, such as the ability to visit other people Mirage Islands, which can net players extra power-ups. Wonder Trade makes an appearance from X and Y, a system that allowed players to make random swaps with strangers. While the concept might have worked well in Japan, the concept of generosity doesn't seem to be as strong stateside. After offering up a few coveted creatures, I received a lot of junk in return.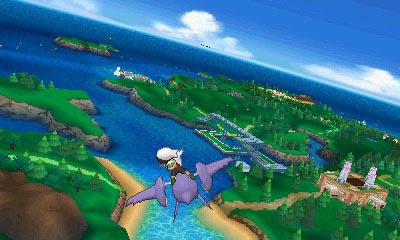 Any disappointment with the Wonder Trade component is largely balanced by the ability to build and share secret bases. Here, players are able to construct customized living spaces that evoke everything from treehouses to gyms. Echoing Animal Crossing, personalization is the main draw, with players able to outfit secret bases with furniture, posters, and figurines as well as share their creations with friends via a QR code. While Pokémon titles have routinely offered post-campaign content, Omega Ruby & Alpha Sapphire raises the bar, providing an interesting scenario which might just serve as an indicator for the future of the franchise.
Complementing Pokémon ORAS' writing revision, the improved visuals will surely allow players to better bond with their pocket monsters. Twelve years of technical advancement is unmistakable, with the creaky sprites of the original Ruby and Sapphire replaced by animated polygonal models. Not only are NPCs more expressive, by Pokémon are endowed with more personality, elevated the entire experience. Woefully, the slowdown (especially with the depth slider engaged) that plagued X and Y remains, undermining battles with a sluggish framerate.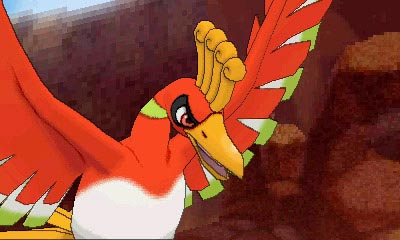 For those that played the original games or are just Pokémaniacs, a multitude a small improvements make playing Pokémon Omega Ruby & Alpha Sapphire a delight. From a notification when all pocket monsters are captured in an area to the way the user interface has been overhauled to take advantage of the touch screen, pleasing enhancements help to streamline the entire experience. But regardless of your familiarity with the franchise, Pokémon ORAS' is an indulging adventure, one that's certain to seize your attention for hours, if not weeks.
Pokémon Omega Ruby was played on the 3DS with review code provided by the publisher.
Pokémon Omega Ruby & Alpha Sapphire
Platform: 3DS
Developer: Game Freak
Publisher: Nintendo
Release date: November 21st, 2014
Price: $39.99
ESRB: Everyone


Pokémon Omega Ruby & Alpha Sapphire review
Review Overview
Gameplay - 90%
Story - 80%
Aesthetics - 80%
Content - 90%
Accessibility - 90%
86
86%
Very Good
Summary : Pokémon Omega Ruby & Alpha Sapphire is the rare remake where tradition and modification blend together seamlessly, creating an experience that's ideal for both newcomers as well as seasoned Pikachu handlers.

User Rating:

4.04 ( 5 votes)