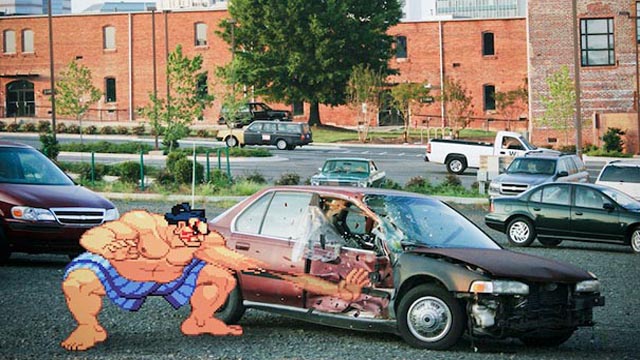 Between getting caught leering at pixelated breasts on a PSP screen or succumbing to the intimidation of a Soul Caliber tournament announcer, the life of a podcast personality often exists in the nebulous space between virtual and physical realities. Fortunately, this week we shirk the real to bring you impressions of Super Mario 3D Land, Mario Kart 7, Legend of Zelda: Skyward Sword, Kirby's Return to Dreamland as well the European-only release of White Knight Chronicles: Origins. After breaking to interview Justin Korthof of Robot Entertainment about Orcs Must Die, we reconvene for our typical serving of gaming trivia and responses to reader mail.
Don't forget to send your questions for our next mailbag, and subscribe to the Tech-Gaming Podcast on iTunes. Leaving a review would be an awesome thing to do and keep us from begging for feedback every show.
To win a copy of either FIFA Soccer 12 or NHL 12 for the Xbox 360 along with a t-shirt of your preference from 604Republic, simply 1) list your favorite soccer (football, if you prefer) or hockey athlete in the thread and follow 604Republic on Twitter, or like them on Facebook.
This week's musical selections are from Soul Caliber, proving the soul still burns (and grooves).
Podcast 8-7: When Virtual and Real Worlds Collide
RSS Feed:
The Tech-Gaming Podcast