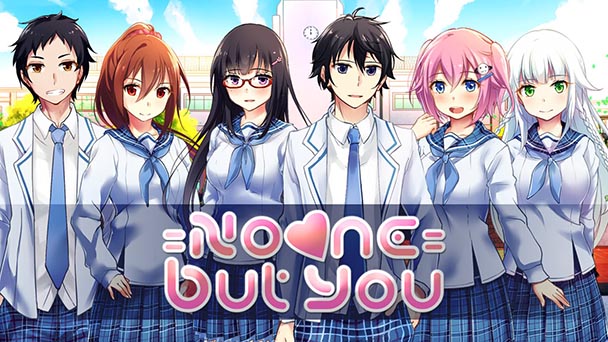 2015 was the year the visual novel reached a tipping point in the West. Thanks to the efforts of publishers like Aksys Games, Idea Factory International, MangaGamer, and Sekai Project, the medium has finally fostered a substantial fanbase. And while the great majority of works still originate from Japan, a growing number of VNs are now being born stateside.
Proof of this growing popularity was demonstrated by Unwonted Studios' crowdsourcing campaign. Last April, the Texas-based development team asked for a paltry thirteen hundred dollars for their visual novel/dating sim, No One But You. Aficionados responded fervently, contributing over ten times that amount- subsequently subsidizing all the studios' stretch goals.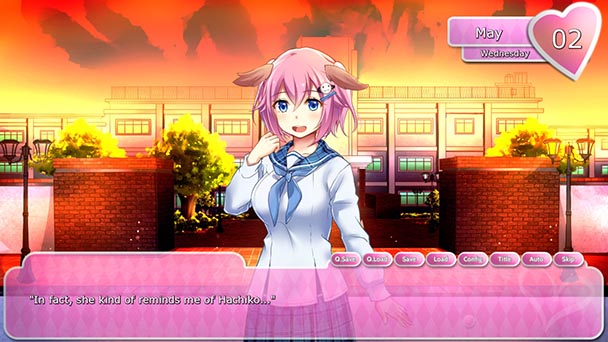 Less than a year later, PC owners are able to enjoy the fruits of the funding labors, with No One But Your (or NOBY) being published by Sekai Project for release on Steam and MangaGamer's digital storefronts. While the novel might not charm those seeking a lighthearted romp, those seeking an affecting journey are likely to appreciate its likable lead and melancholic mood.
The novel's prologue introduces readers to Hideaki, a high school who recently moved with his mother from the Osaka neighborhood of Shinsekai back to his hometown of Okutama, on the periphery of greater Tokyo. While enrolling at the local secondary school, No One But You foreshadows an exercise in simple wish fulfillment- as a quartet of females as well as a potential best friend immediately gravitate around the protagonist.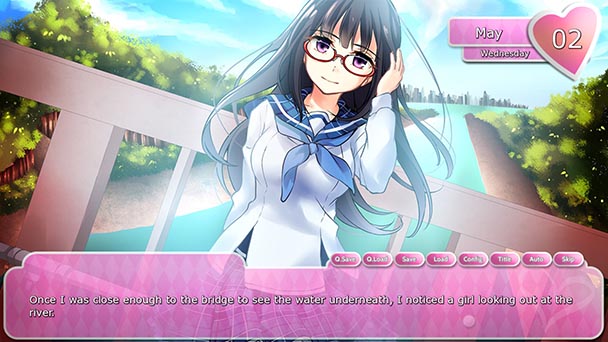 During the title's first hour, No One But You seems unexceptional, with its tropey characters and a woefully sluggish momentum. Initially, the cast seems like a collection of requisite VN archetypes, with the pink-haired school council president Megumi espousing unchecked enthusiasm at every meeting. Or there's Yui, the classic tsundere, who adopts a standoffish persona, and is ready to trade quips with the protagonist and his newfound buddy, Ryo. Rounding out the line-up are too brooding characters- the reserved but thoughtful Chinatsu and the friendless, guitar-playing Shiro. Furthering this notion of the routine, the lead is even afflicted with amnesia.
Yet, once readers begin navigating through NOBY's branching plotpoints, there's divergence from cliché. Gradually, each of the characters reveal a tragic backstory, with the novel touching on a number of unexpectedly dark themes. From suicide, rape, murder, and bullying, No One But You tackles a catalog of psychological traumas, as reader edge their way to traditional 'good' and 'bad' endings. It should be stated that the title's purportedly affirmative conclusions aren't always exactly upbeat; readers can expect a healthy dose of melancholy for some of the arcs.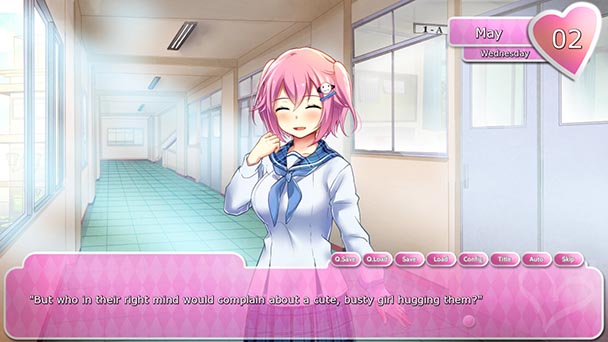 Although the poignancy of each plotline promotes immersion, there are a few instances where No One But You breaks engagement. At least twice, the novel stretches the suspension of disbelief too thin, resulting in the intermittent disappointment. Other, minute issues can be found in the occasional game bug and conversational typo. For some, NOBY's current build, without the vowed inclusion of English voice acting, is a bit of a letdown. But Unwonted Studios' assure the addition of spoken dialog, as well as a version with 18+ scenes in the immediate future. Hopefully, they'll deliver on those promises.
Aesthetically, No One But You is consistently solid, with art that converges on the quality of Japanese VNs. Character portraits are well-drawn and display an agreeable range of emotion, although Hideaki and Ryo could be drawn with a bit more distinction. A CG gallery makes a commendable addition, but completionists won't appreciate an organization arrangement that doesn't reveal where missing images could be found. Transitions are handling adeptly, with pans, fades, and zooms adding energy to the narrative. Sonically, NOBY's selections are melodically sound, although the instrumental selections can make the output sound like an archaic MIDI file.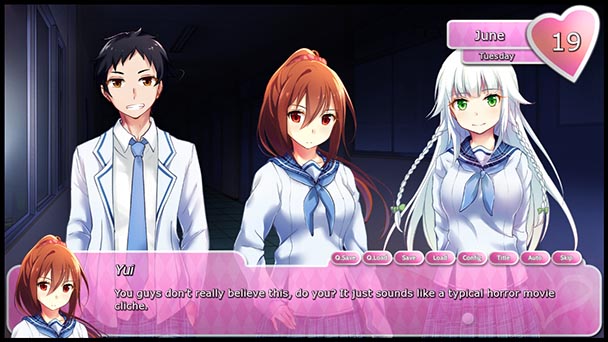 Despite a few setbacks, No One But You extends an engaging, thoroughly emotional collection of character arcs, that should please fans of the medium. Undeniably, there's quality in Unwonted Studios' effort, but also the feeling that their effort was hurried to market. Hopefully, the developers can mend these issues- and like many of NOBY's characters, put their problems behind them to realize their full potential.
No One But You was played on the PC ith review code provided by the publisher.
No One But You
Platform:
PC
Developer:
Unwonted Studios
Publisher:
 Unwonted Studios, Sekai Project
Release date:
January 19th, 2015
Price:
$9.99 via
Steam
Review Overview
Summary : While screenshots might make No One But You seem like a plucky harem VN, the title conceals a remarkably dark plotline. If you appreciate poignancy, its worthy of a purchase.