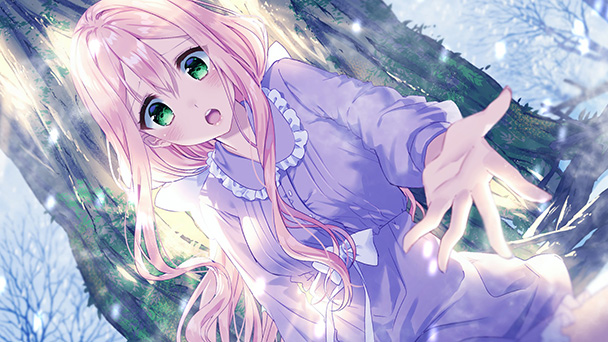 This week, Monster Hunter Stories 2: Wings of Ruin stalks PC and Switch, offering another noteworthy spin-off from Capcom's well-like series. But if catching 81 ridable Monsties isn't your thing, there's plenty of other offerings arriving over the next seven days. From Sniper Elite VR bringing the war inside headsets, Heart of the Woods fantastical journey, and even Swords of Legends Online's tribute to the wuxia genre, alluring adventures await.
Image: Heart of the Woods, PlayStation 4 and Switch
PlayStation 4
Crash Drive 3 (digital, $19.99)
Heart of the Woods (digital, $19.99)
Sniper Elite VR (digital, $29.99)
Where the Heart Leads (digital, $24.99)
Switch
3D Air Hockey (digital, $4.99)
Aria Chronicle (digital, $39.83)
Bai Qu: Hundreds of Melodies (digital, $9.99)
Beauty Bounce (digital, $4.99)
Blitz Breaker (digital, $4.99)
Boomerang X (digital, $19.99)
Classic Pool (digital, $7.99)
Connect Bricks (digital, $4.99)
Crash Drive 3 (digital, $19.99)
Egg Up (digital, $2.99)
Fantasy Cards (digital, $4.99)
Fates of Ort (digital, $14.99)
Heart of the Woods (digital, $19.99)
Indigo 7 Quest for love (digital, $14.99)
Induction (digital, $6.29)
Infinite Golf 2 (digital, $4.99)
Marbles Rush (digital, $ 3.49)
Masagoro (digital, $12.99)
Monster Hunter Stories 2: Wings of Ruin (physical & digital, $59.99)
Monument (digital, $5.95)
My Maitê (digital, $4.99)
Ruvato: Original Complex (digital, $11.99)
Shopping Mall Parking Lot (digital, $11.99
Woodcutter (digital, $4.99)
Xbox One
Blue Fire ($TBA)
Crash Drive 3 (digital, $19.99)
F1 2021 (physical & digital, $59.99)
Heart of the Woods (digital, $19.99)
Imagine Earth (digital, $24.99)
Indigo 7 Quest for love (digital, $14.99)
Mythic Ocean (digital, $TBA)
Police Stories (digital, $12.74)
PC
Black Skylands ($TBA)
Boomerang X (digital, $19.99)
Cabin Fever ($TBA)
Dream Engines: Nomad Cities ($TBA)
Indoorlands ($TBA)
Lona: Realm of Colors ($TBA)
Monster Hunter Stories 2: Wings of Ruin ($59.99)
Nemezis: Mysterious Journey III ($TBA)
Skydome ($TBA)
Sniper Elite VR ($29.99)
Swords of Legends Online ($39.99)
Touhou 3D Dungeon ($TBA)
Rob's Pick: All is forgiven if you missed the original Monster Hunter Stories, a spin-off which replaced the action-driven combat of the original series with turn-based battles. If you played Yakuza: Like a Dragon, then you'll know that the shift offers a lot of potential, with complexity that isn't always feasible for real-time showdowns. Unfortunately, the 3DS received the first game six months after the Switch launch, after many had moved on from Nintendo's dual-screen portable. But with Monster Hunter Stories 2's appearance on both Switch and PC, overlooking this outing will be a bit more difficult.
The other change to Stories is that you're also taming rather than just slaying monsters, endowing the games with a light Pokémon feel. Enjoyably, you can fight alongside your mighty monster steed, instead of just coaching from the sidelines.
Accompanying this ambition is a more robust narrative, making Stories feel more like a traditional JRPG than the light storytelling associated with action games. Naturally, elements like character cultivation are emphasized as well. The first game had a component called Rite of Channelling, where you could pass traits to different Monsties, with the results similar to customized character classes. Hopefully, the sequel will expand on the system.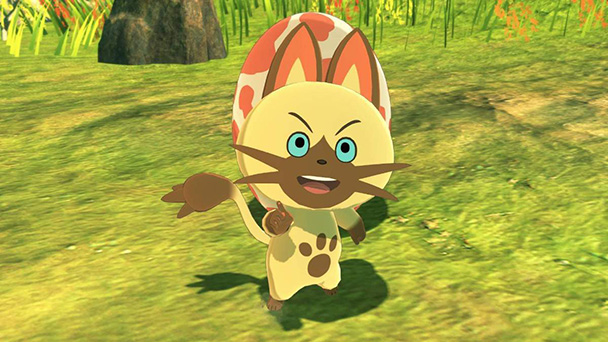 Ryan's Pick: I'm usually not one for VR games, but I'm really curious to see how Sniper Elite VR plays. I feel like this can be either a really engaging experience, or an absolute feat of strength depending on your VR unit. The thing I really like to enjoy in the Sniper Elite series is that it does really want you to play the game using stealth and environmental noise makers to help mask your shots as you take out enemies. My hope is that VR will add an extra layer of immersion to each level as you sneak around. What may make this more of a physical taxing game however, is if you are standing the whole time due to your setup. I feel like after about an hour of crawling around and/or regrouping after being spotted countless times whilst standing in your living room, your legs are definitely going to be screaming. I know mine will be, as I'm the guy always running away to hide after throwing grenades that never kill anything (even if they land right next to an enemy).
The other way these games can be played is that you can just brute force your way through and cause an absolute ruckus like some rebel renegade. I think that this may be the most fun way to go about playing the game in VR. In the sections of the game that are in bunkers and indoors, I really never found a better way than to just start firing like it's a Serious Sam game anyway, so it may just work out okay. The final thing I'm very curious about is some of the bullet-time mechanics that the sniper rifles use once your shot will hit a vital spot on the enemy. Without a high frame rate, I feel that this could induce some nausea, but if it's done well, I think it could also be pretty great. Honestly, the best part of the game may just be looking around and marking all the targets with the binoculars in VR now that I think about it. It's one of the more relaxing and strangely rewarding parts of this series.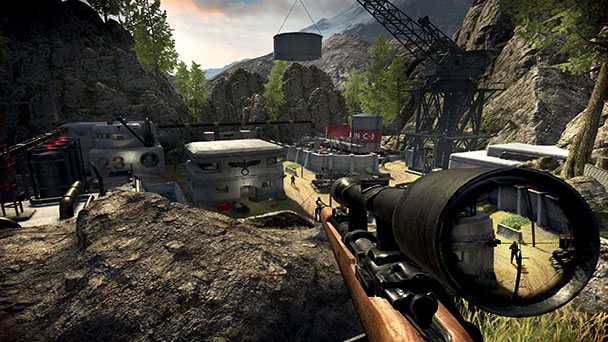 Matt C's pick (editor, Shindig): Monster Hunter Stories 2 is just delightful. I was one of those people who missed the first one, and while I had a sense of what to expect going in – a more "traditional" JRPG with a Monster Hunter theme and a greater emphasis on authored narrative than typical Monster Hunter games – I wasn't quite expecting the amount of depth that Stories delivers, in both game design and the story that unfolds. It's a fresh take on the Monster Hunter world that still feels connected to the original games, but doesn't shy away from challenging the underlying premise of them as it explores the tensions between the people who hunt monsters and the people who tame and live alongside them. At the same time, it's full of fun and frivolity, with a more cartoony aesthetic than the main games that makes this whole world a joy to get lost in.
I'm also looking forward to Where the Heart Leads, the newest game from Armature Studio (whose eclectic library ranges from The Unfinished Swan to ReCore). A narrative adventure designed to use surreal incidents to explore real-world choices, it sees you delving into the distorted memories of a man as he revisits the difficult decisions that defined his life. It looks like exactly the sort of thoughtful, emotive adventure that always gets me, from a team with a lot of fascinating ideas.
And finally, Swords of Legends Online, because apparently I need another MMO in life. A wuxia-themed outing that combines martial arts combat with more traditional MMORPG roles in a Chinese fantasy world that looks absolutely breathtaking (at least from screenshots) is something I can get behind. The fact that it costs $40 upfront also makes me hopeful that it won't be quite as bogged down in free-to-play nonsense that most newer MMOs are these days, but that's probably just wishful thinking.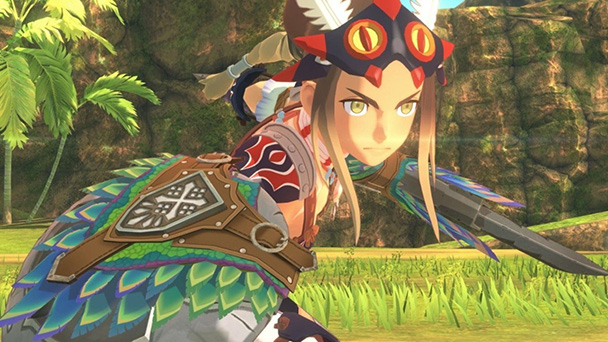 Matt S' pick (Editor, DigitallyDownloaded): Monster Hunter Stories 2 came out of nowhere to have become one of my favourite JRPGs this year. But then both Robert and Matt have already covered that game, and I want to be different so… Let's go with Heart of the Woods.
Heart of the Woods is an indie little visual novel that wears its LGBT heart on its sleeve, and on the most basic level I want to celebrate it for that. For all the amazing work that independent game developers have done to broaden the range of games out there, we do still need more games that tackle these kinds of stories, in an authentic and powerful way. Many efforts do come across as forced, which is not something I begrudge because the concept alone is worthy, but what I love about Heart of the Woods is that it's so natural about it all. It's just out there telling its story, with a wonderful range of characters and some excellent writing, and it just happens to be tackling worthy themes, too.
Of course, I'm very much the wrong person to try and analyse the deeper meanings and value of Heart of the Woods, but this is a lovely and moving little narrative, and even putting aside its positive messaging, I'd love to see people play it just because it is quite the page-turner.