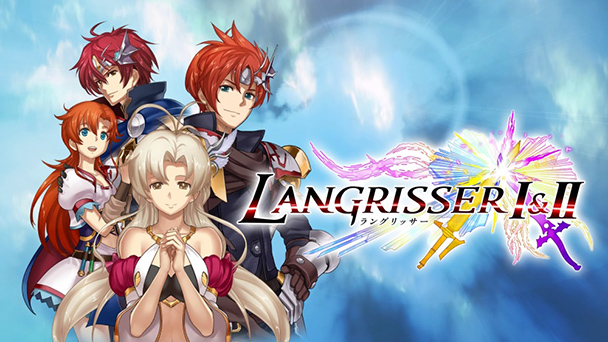 A Classic SRPG Nears 30
With a release that occurred nearly thirty years ago and a restrained production run, there's a strong possibility that you might have never played Langrisser (renamed Warsong for Treco's US publishing). However, there's a chance you've played a game that was similar to the 1991 title. With a comparable blend of role-playing and tactical, turn-based battles, Intelligent Design's Fire Emblem franchise is an obvious comparison. But you could also argue that Nippon Ichi's Disgaea series and even Squaresoft's Final Fantasy Tactics share a few qualities with the early Langrisser games.
As such, it's baffling why publishers haven't tried to bring the franchise stateside. Save for 2016's disappointing Langrisser Re:Incarnation Tensei and last year's mobile adaptation, the series has largely eschewed Western localization. But with the release of Langrisser I and II on PlayStation 4, Switch, and PC, one of gaming's early SRPGs can finally flaunt its virtues. If the concept of idea of commandeering armies up to thirty units strong sounds compelling, you might want to clear schedules for this two-title undertaking. And if you were one of the lucky few who played Warsong, prepare to re-discover the title without all the unnecessary localization changes.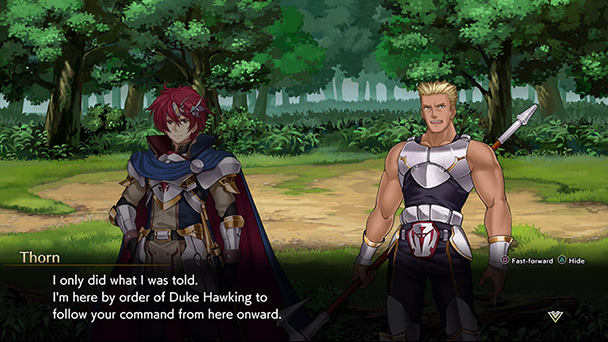 Straightforward Plots Reflective of the Era
Like many Japanese games of the nineties, the Langrisser series is heavily influenced by Western fantasy and Arthurian legend. The first game begins by providing backstory for the game's eponymous sword. Wielded by the Baldea family for generations, the weapon's immeasurable power has been coveted for generations. Until now, the Baldeas have been able to thwart all usurpers. But Emperor Digos of the Dalsis Empire has besieged the family's castle, determined to steal the sword and brandish its capability. Playing as Price Ledin, you flee imminent death, determined to reclaim the crown and Langrisser.
Remarkably, Langrisser II isn't a direct sequel, but takes places hundreds of years after its predecessor. While the kingdom of Baldea has now become legend, the lands of El Sallia are still plagued by persistent strife. Here, a young traveler named Elwin and his friend, an apprentice mage named Hein are trekking across the topography and stop for the night at Hein's hometown. Any semblance of tranquility is interrupted when Hein discovers that forces from the Rayguard Empire are scouring the landscape, in search of a young girl named Liana. Expectedly, Elwin sets out to save her, igniting a firestorm of opposition.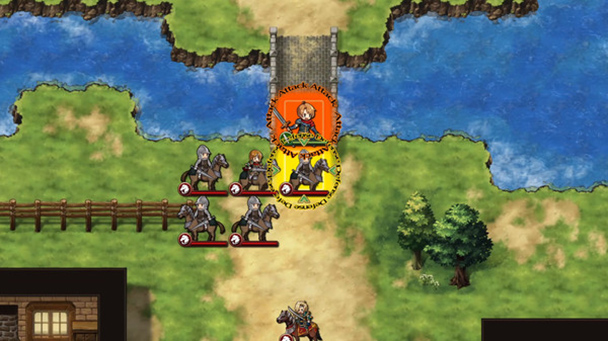 Simple? Yes. Satisfying? Very Much!
Both plotlines are, of course, products on their times. As such, they lack many of the complexities of contemporary game storytelling. Cartridges contained diminutive amounts of memory, and the succinct across Langrisser I & II reflects this economy. But that said, the games still demonstrate a few sophistications. From a character whose starting stats are influenced by responses to personality questions, new characters, alternative "what if" plotlines, and over twenty different endings, there's replayability and even autonomy. That's especially true for the second game, which allows Elwin to switch between different factions or even create his own.
Beyond new content and additions like being able to visually track the branching storylines, it's gratifying to witness the localization. Langrisser I discards the unnecessary changes to writing and character portraits, while the sequel's translation means English-language speakers will be able to play Langrisser II for the first time. With the option to begin the game with more money and character points (CP), some of the game's difficulty can be assuaged. And save for replacing Urushihara Satoshi (Aka "The Master of Breasts") with Nagi Ryo, the option for new art is agreeable. With credits like Ar Tonelico series and YU-NO: A Girl Who Chants Love at the Bound of This World, Nagi is no slouch, but here the shift in style feels uninspired, forsaking Urushihara's affection for emotive eyes and perky bustlines.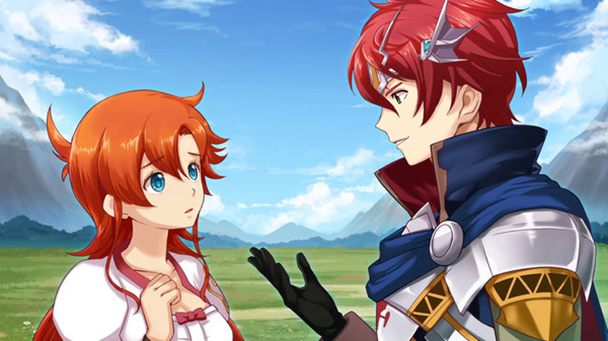 Sonically, Iwadare Noriyuki (Lunar: The Silver Star, Grandia, Radiata Stories) has a long history of crafting some of the era's best soundtracks. Like the game's visuals, you can opt for the original, and enjoy a couple of incomparable 16-bit symphonies. Or you can listen to the contemporary arrangement, which sounds surprisingly good. Typically, I'm quite nitpicky about the modernizations, but Langrisser I & II's tracks have me considering up the collector's edition, which includes five different music disks.
You and What Army?
Undoubtedly, combat is one of the best parts of Langrisser's package. The turn-based conflicts across both entries center around Commanders and hired soldiers referred to as Mercenaries. Unlike most genre entries where you'll attempt to keep every member alive, disparity is an important part of strategy. So, expect to sacrifice a few subordinates to protect a leader.
This approach is emphasized by a system where killing a Commander removes all of his mercs from the battlefield. While this can be advantageous for you unit health, you'll sacrifice gaining experience by eliminating each mercenary individually. Of course, rivals will try to destroy your commanders, so you'll probably want to have a defensive measure at the ready, since the CPU AI is no pushover.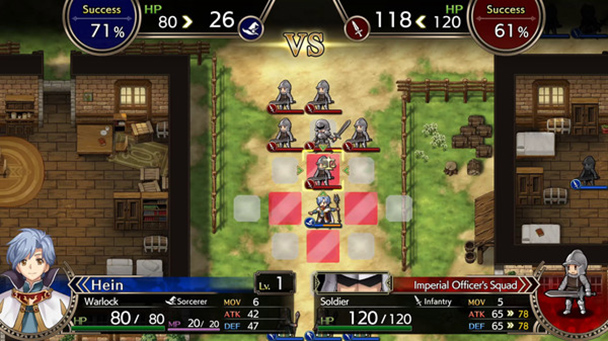 Although you'll be perpetually outnumbered, there are a few advantages that can help balance out any deficiency of manpower. From unit types that have distinctive strengths and weaknesses, to squares that provide stat bonuses, you're often able to tip the odds. And you'll need every one of those benefits, since Langrisser's stages like to push players through choke points or send them on the run from an overpowered opponent.  Although the game's decision to put players in charge of large numbers of units will be contentious, the game tries to streamline things, with behavioral commands that do things like assemble around a Commander or move their full range. Much like Advance Wars, you'll be given a prediction of how your units will fair, before a cutscene depicts a skirmish between SD-looking combatants.
Conclusion
Langrisser I & II's largest difficulty might be overcoming the expectations set by modern SRPGs like the Fire Emblem franchise and NIS America's own Disgaea series. Beyond skillful simplifications that help to speed up the pace of combat, most rival games have sophisticated storylines that provide motivation for your battlefield-based actions. The original Langrisser and its sequel were born before these intricacies became customary, which is both a liability, and occasionally, an advantage.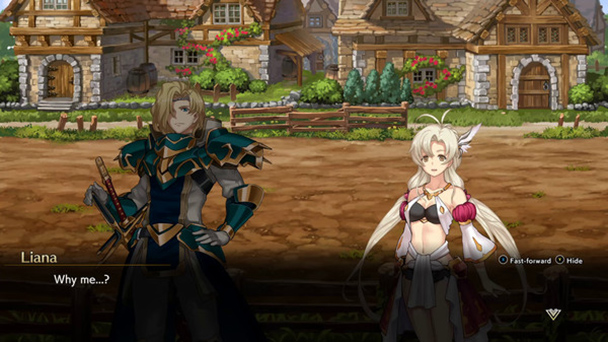 Langrisser I and II was played on PlayStation 4, Switch,
and PC with review code provided by the publisher. 
Langrisser I and II 

Platform:
PlayStation 4, Switch, PC
Developer:
City Connection

Publisher:
Chara-ani Corporation
Release date:
March 10th, 2020
Price:
Physical edition, or $49.99 digital via
PlayStation Store
,
eShop
, and
Steam
Review Overview
Summary : Langrisser I and II bundles the first two entries of Masaya Games' fantasy-themed, strategy role-playing games. Beyond 60-80 hours of play between the titles, expect a remastered soundtrack (great) and visuals (merely good).