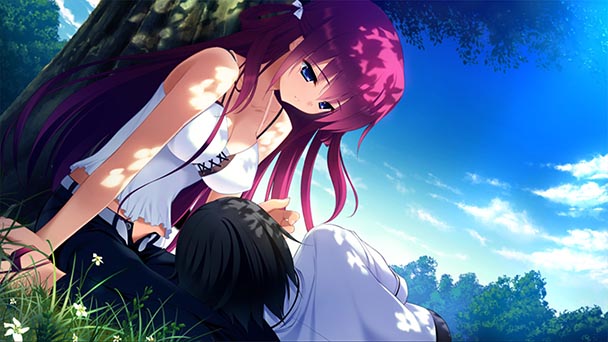 What is the concept? Following The Fruit of Grisaia's (Gurizaia no Kajitsu) 2011 release in Japan, Sekai Project mounted a successful Kickstarter campaign, raising nearly half a million dollars to fund an English localization for PS Vita and PC iterations. Subsequently, the visual novel struck a chord with stateside readers, introducing us to Yuuji Kazami, an enigmatic and reserved individual who enrolled at the Mihama Academy. Across the work's forty-hour duration, information about both Yuuji and the school were pensively disclosed- with the former surviving a childhood of unrelenting trauma and the latter being especially peculiar- with its six member student body and rigorous restrictions.
Encounters with the quintet of female students provided an additional lure for Fruit of Grisaia, with relational reciprocity between protagonist and each girl revealing a number of surprisingly dark backstories and personalities that range from feigned tsundere to an attitude of incessant accommodation accompanying by a an ever-present maid costume. In Grisaia characters pasts unequivocally shape dispositions, with almost all characters adopting a temperament as a coping mechanism. While it might sound dreadfully depressing, there was enough power fantasy to ensure that Fruit wasn't too acrid, even without the inclusion of the eroge scenes.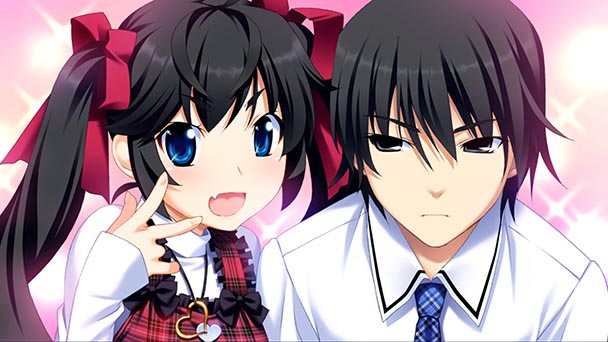 The release of The Labyrinth of Grisaia extends the first novels' characterization, offering epilogues for each of the five possible relationships, and well as the 'Cocoon of Caprice 0', which delves into Yuuji's past. Additionally, a Short Stories component provides twenty-eight additional abridged anecdotes. While most don't contribute much to Grisaia canon, some like 'Michiru & Sachi's Butt-Batt Education" allow for a bit of light-hearted banter that will probably appease series stalwarts.
What are the novel's strengths? Once again, Akio Watanabe (The World God Only Knows, Akiba's Trip: Undead & Undressed) and Fumio's (Tomoyo After: It's a Wonderful Life) character designs are sumptuous, contributing emotive portraits during the game's dialog sequences. Detail is expertly balanced, with CGs looking especially opulent without ever being too busy. Likewise, the novel's voice-work is superb, with the cast of the Grisaia anime recreating their roles.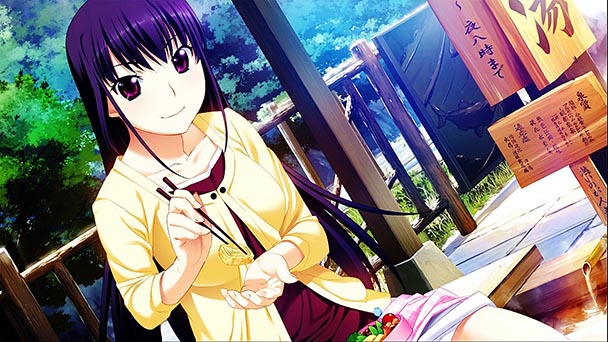 Undoubtedly, 'Cocoon of Caprice 0' is the high point here, extending a rich retelling of Grisaia no Meikyuu: Caprice no Mayu 0's backstory. Almost implausibly tragic, the tale delves in Yuuji's abusive upbringing- with each dreadful detail pushing the young boy toward distrust and moral ambiguity. Viewers of the animated version might enjoy this iteration a bit more, as he medium allows for a bit more detail that the double-length episode. The novel's after stories are nearly as commendable, often detailing the nuance and warmth of relationships.
What are the novel's weaknesses? Although there's still a bit of playful, dialog-driven titillation to be found in The Labyrinth of Grisaia, the novel's hentai CGs and more lascivious dialog has been excised from the Steam version. As such, readers seeking the more erotic elements of Grisaia are advised to wait for the upcoming Denpasoft iteration.
Considering a competition of The Fruit of Grisaia exceeding forty hours, Labyrinth's twenty hours of content might be discouraging, especially given the novel's forty-dollar MSRP. Although there's no denying that Labyrinth's content is showered in quality, both in word and image, paying the same price for less content might be upsetting to some.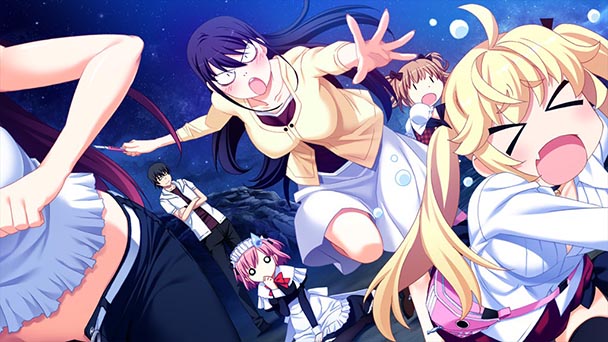 Others might take issues with the quality of the visual output. As a port of the PS Vita version, The Labyrinth of Grisaia's native resolution of 1024×576 isn't a complete deal breaker, but doesn't flaunt the visual crispness that some might be accustomed to. Less forgivable is the novel's unsightly shadowing on characters as well as the descenders and ascenders the Short Story selection screen.
Is it worth the price? Sure, The Labyrinth of Grisaia's reading time can't complete with the duration of its similarly priced predecessor. But if readers can look past that complication, the novel delivers quality, with five epilogues and a single prologue almost a requisite purchase for fans of the property. While the package's collection of short stories seems like an amiable addition, it's really that core content that makes Grisaia so gratifying.
Summary: Be sure to familiarize yourself with the Fruit of Grisaia manga, visual novel or thirteen episode anime before venturing onto The Labyrinth of Grisaia. That way you'll appreciate the trilogy's intermingling of tragedy and power fantasy.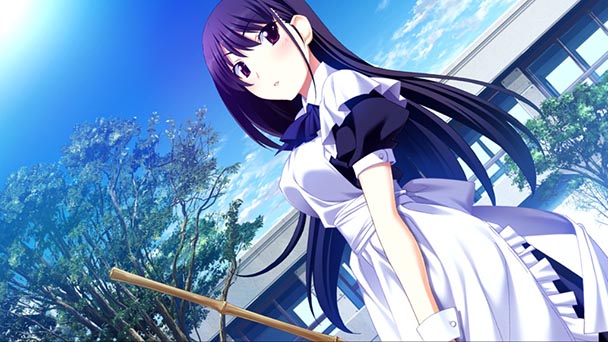 The Labyrinth of Grisaia

Platform:
 PC
Developer:
 Frontwing
Publisher: 
Sekai Project
Release Date:
 June 22nd, 2016
Price:
$39.99 via
Steam
, currently $31.99 through July 4th
Review Overview
Summary : Be sure to familiarize yourself with the Fruit of Grisaia manga, visual novel or thirteen episode anime before venturing onto The Labyrinth of Grisaia. That way you'll appreciate the trilogy's intermingling of tragedy and power fantasy.