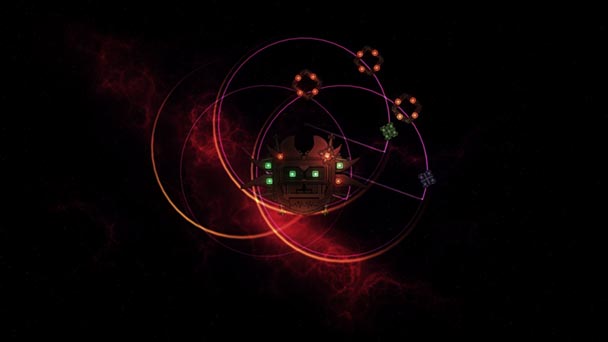 We live in an era where game reviews and Let's Play videos dissect every last detail of a game, spoiling any sense of mystery. So, if you're a fan of offbeat puzzle games, you might want to stop reading right here, and give indie developer Morgondag (RymdResa) a modest five-dollar compensation for imprint-X.  What you'll get is an unexpectedly absorbing effort with accessible mechanics accompanied by a brooding synth soundtrack, decidedly low-fi visuals, and a storyline that extends language-free exposition. While imprint-X doesn't always make good on its lofty ambitions, the title's low price and eccentric feel are certainty worth experiencing. But if you really must know more, read on….
Each of the game's hundred or so conundrums recall Himitsu-Bako– the Japanese puzzle boxes that require a multitude of slides before they can be opened. Imprint-X's posers typically require players to click a number of on-screen buttons, with each batch of presses showing that players are making progress toward the solution. There's a deliberate order to each succession of clicks, with subtle underscoring or flashing lights to reveal the correct sequence. And yes, mistakes are made, especially later in the game when you are required to remember eight-part successions. But it's never prohibitive, at worst requiring a bit of memorization.
But recursive click patterns are the only way imprint-X challenges players. Some tests feel like the classic game of Concentration, requiring players to match two or three symbols. Other challenges will have you rotating nodes so you can move a block to a specified part of the screen. Boss battles are quite different, transforming the game into a test of precision as you try to time a click of a rotating object as it enters a square. The game's biggest executional issue stems from the latter, with imprint-X seemingly not adapting to input lag. Learn to press the mouse button a tenth of a second early though, and you'll pass these sections without problem.
While it sounds woefully simple, with players clicking on-screen boxes, it's all surprisingly satisfying. Often, you'll be too busy deciphering the sequence of clicks to discern the simplicity of imprint-X's input system. Largely, the game creates the same feeling of discovery as the Warioware series, with succession favoring observation rather than any kind of cultivated skill. Pleasingly, imprint-X encourages repeat play, with a scoring system what penalizes for any errant moves and power-ups that are rewarded for faultless solutions.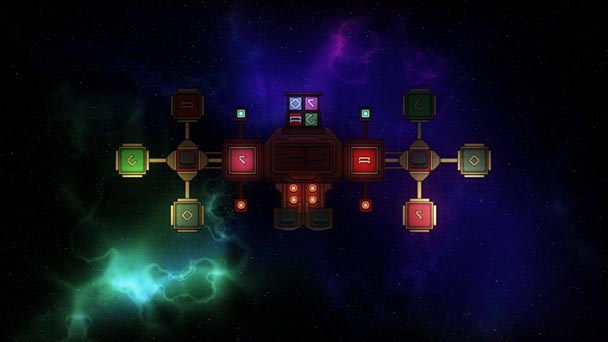 Tying the puzzles together is a nebulous plotline about an ancient artifact which releases a horde of tiny alien creatures. The bulk of imprint-X's gameplay stems from plumbing the mine of six escapees through a virtual reality like headset. While it's supposed to be hazy without voiceover or unwritten text, it's essentially unnecessary, as the game's collection of puzzles are good enough to stand on their own. If you are looking for accompaniment, the game's soundtrack stands on its own, with moody Moog-ish washes that offer a relaxing reprieve from conventional game music.
If you're a puzzle fan who fancies discovery, you owe it to yourself to give imprint-X a try. It's a game that strives thrives by the thrill of watching and learning, and one that make you think about narrative and each new riddle it throws at you. Best of all, it's not overly difficult, with observation and the occasional instance of trial and error prodding you through this charming little space oddity.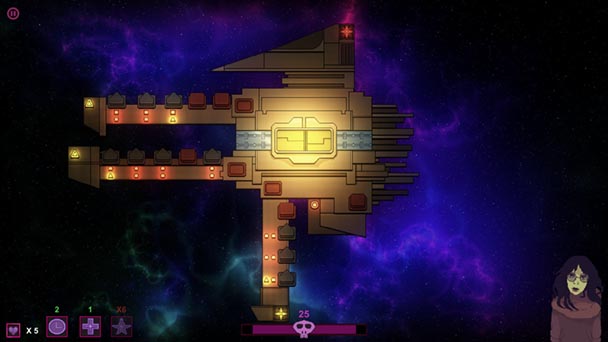 imprint-X was played on the PC with review code provided by the publisher
imprint-X
Platform:
 PC
Developer:
Morgondag
Publisher:
Morgondag
Release date:
January 26th, 2017
Price:
$4.99 via
Steam
, on sale for $4.49 through February 2nd
Review Overview
Summary : While imprint-X doesn't have WarioWare's variety or frantic pace, it doesn't channel a similar feel, offering an enjoyable sequence of puzzles and timed events.