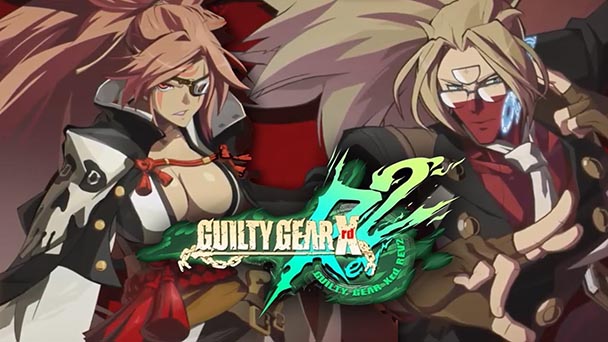 Game series are often cyclical conversations between developers and fans. Each successive sequel blends creative freedom with the wishes of a faithful fanbase, with designers heeding reaction as they plan the ensuing follow-up. But with fighting games, the interchanges can be more intimate, with sub-sequel iterations responding to specific requests for moveset adjustment, timing, and character balance. It's a process that dates back to Capcom's Street Fighter II updates, where revisions like Championship Edition, Turbo: Hyper Fighting, and The New Challengers encapsulated their core additions into each moniker.
Of course, the method remains popular in our modern context. While core iterations might acquire the bulk of attention, it's the iterations that offer some of the best, most polished play experiences. And that's the case with the release of Guilty Gear Xrd REV 2 for the PlayStation 4. Available in either an appropriately priced update, or in standalone form, the latest revision of Xrd bundles six years' worth of work, bringing an already top-tier fighter even that much closer to faultlessness.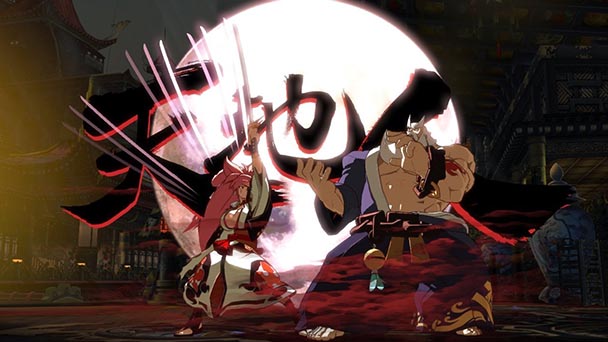 Undoubtedly, the most prominent reason to pick up REV 2 is the incorporation of two new combatants to Xrd's rooster, catering to accessibility and advanced play. Pink hair-red samurai, Baiken, encapsulates the former concept, extending an arsenal of near and mid-range strikes while still being able to close the distance on remote rivals. Her Azami (meaning "thistle") is just as prickly as the name implies, with the parry able to absorb any incoming attacks before dishing out some serious damage.
Sporting a kimono, jacket, and glass eyepatch, and a carrying an armory of concealed weapons, Baiken is the personification of seething vengeance. Paying homage to Tange Sazen, a prominent, fictional character in Japanese media, she extends a modern interpretation of the persona, confidently exhibiting traits often associated with both femininity and masculinity. Between her ample display of cleavage, gracefulness, tough swagger, and the steady stream of insults aimed at opponents, Baiken resists easy classification. Fighting games could use characters were like her.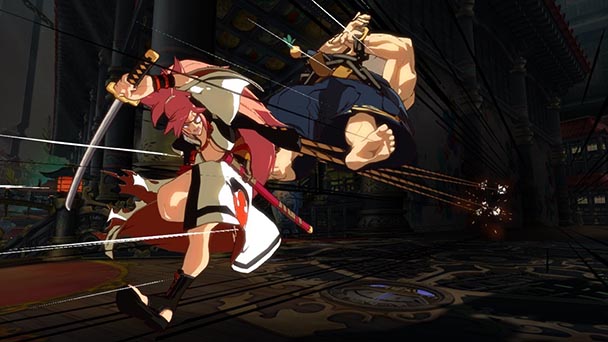 High-level players will find of depth when trying to master Answer's move set, REV 2's second new character. As a 'business ninja' he's prone to tossing out his business cards like shuriken while maintaining a persistent cell-phone conversation- making him the coolest salaryman since the office chair-jockeying star of Kung Fu Rider. While a formidable ground fighter, Answer is also capable in the air, thanks to his ability to summon floating scrolls in the air, jump onto them, and issue a variety of different attacks. While his skillset might demand a wealth of practice, in the hands of a committed Gear-head, Answer's erratic play style could be crushing.
Continuing the Xrd series' push toward approachability, REV 2 extends a few cordial components for newcomers. Head into the game's tutorial and you'll find an itinerary of lessons that offer a hands-on approach to Guilty Gear fundamentals, essential techniques, and character combos. Assistive elements like on-screen responses to common questions and veiled hints are quite useful, pushing REV 2's training past its competitors. For those who want to pull off elaborate combos without having to master the quarter-circle and dragon-punch motions, Stylish mode offers a newcomers a way to button-mash their way through things. This time out, Team Red has beefed up the auto-combo and blocking system, while still allowing Guilty Gear gurus a way to humble those who rely on the concession.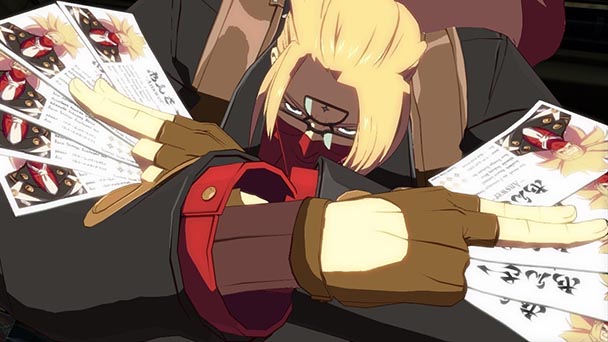 Justification for all of Xrd REV 2's pugnaciousness can be found in the game's story component. Here, framerates are intentionally slowed to imitate the appearance of anime while soft filters are employed to emulate a delicate hand drawn look. Those who watched the minimal-interactive narrative in Revelator will be happy to know that their save file allows a jump into the new epilogue, saving the need to watch the storyline all over again. Meanwhile, Episodes, where a bit of plot punctuates matches, has been expanded, adding segments for Answer, Baiken, Dizzy, Haehyun, Jam, and Raven.
Elsewhere, Medals of Millionaires (or M.O.M.) mode makes a reappearance, albeit with some new additions.  Again, players must persevere with a single health bar against a procession of foes. Survival necessitates the increasing your base stats, which is accomplished through the collection of medals and points. From acquiring offensive elements like bombs to the incorporation of elemental resistances, M.O.M. is fairly complicated, feeling like a curious amalgam of fighting and role-playing genres. Pleasingly, it pays dividends and with that currency players can fish for unlockables like alternative costume colors, voice banks, and figurines that can be posed to create your own virtual dioramas. Returning players will notice a bit of balancing, with data gleaned from location tests performed at the Akihabara Club Sega Building in Tokyo and the High Tech Land Sega Nishinakajima in Osaka. From Sin's new crazy combos to Raven's variable meter, Gear-heads will likely to enjoy the tweaks. And if they don't, Team Red is apt to listen and make additional adjustments.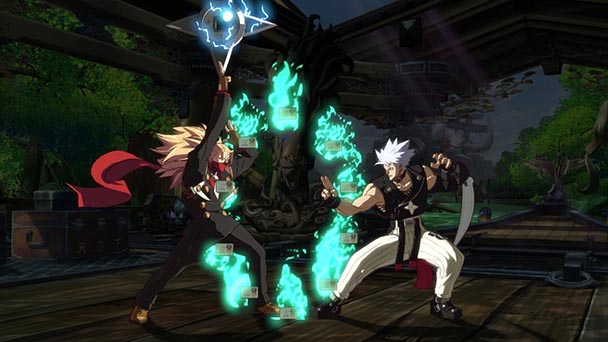 If you didn't pick up Revelator, Guilty Gear Xrd REV 2 is available in a physical or digital format for forty dollars, which is a compassionate price for this top-tier fighter. Those who did, can grab the expansion in digital format for twenty dollars. The offer might not seem like a blatant bargain, but any gesture to sweeten the deal for Gear devotees in appreciated. Either way, players are privy to one of the most electrifying fighting games on the market- one that's suited to both the technical and trainee.
Guilty Gear Xrd REV 2 was played on the PlayStation 4
with review code provided by the publisher. 
Guilty Gear Xrd REV 2
Platform: PlayStation 4
Developer: Arc System Works, Team Red
Publisher: Aksys games
Release date: May 26th, 2017
Price: $39.99 retail and digital, $19.99 downloadable upgrade for Revelator owners

Guilty Gear Xrd REV 2 review
Review Overview
Gameplay - 90%
Controls - 85%
Aesthetics - 85%
Content - 90%
Accessibility - 80%
86
86%
Excellent!
Summary : Gentle evolution rather than revolution, Guilty Gear Xrd REV 2 adds two new characters and a bunch of bantam-weight additions that help maintain the game's reign as the best fighting game on the market.

User Rating:

4.49 ( 6 votes)