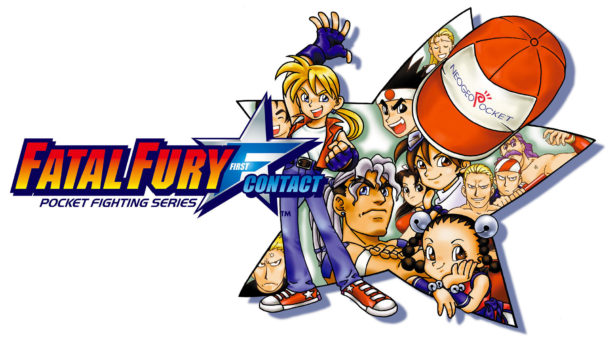 With the release of Fatal Fury: First Contact, Nintendo Switch owners receive yet another Neo Geo Pocket Color fighter. While the game can't match the fighter count of The Last Blade: Beyond the Destiny, seeing chibi-fied versions of Terry Bogard and Geese Howard battle it out might provoke pangs of nostalgia.
Fatal Fury: First Contact
Platform:
Switch
Developer:
Yumekobo, Code Mystics
Publisher:
SNK
Release date:
December 23rd , 2020
Availability:
Digital
Price:
$7.99 via Nintendo
eShop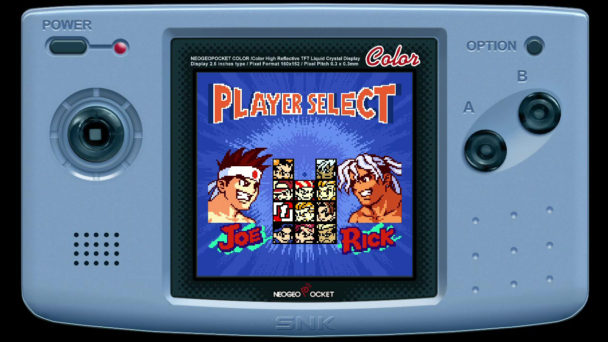 The Neo Geo Pocket Color (or NGPC) had a tragically short-lived run in the Americas. Released in August 1999, SNK's $69.99 portable system sold briskly at retailers like Wal-Mart and Toys "R" Us, earning small profits. But SNK had been struggling financially for years and couldn't continue marketing the system, especially against stiff competition from the Game Boy Color. As such, parent company Universal Entertainment (creator of Lady Bug, Space Panic, and Mr. Do!) discontinued sales outside of Asia, asking stores to return all unsold stock ten months after launch.
Twenty years on, prices for the Neo Geo Pocket Color hardware have remained affordable. However, costs for the library of thirty-one released games have generally risen steeply. Averages for loose games hover around $40, while those accompanied by the original case can exceed a $100. Those comfortable with digital versions have it a bit easier, with SNK routinely putting out proficient ports for eight dollars apiece. Sure, it's not quite the same as holding a Neo Geo Pocket Color in your hands, but emulated play comes at a fraction of the price.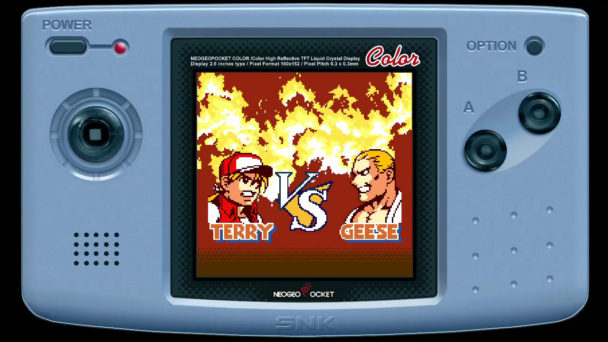 Smaller, But Nearly as Engrossing
Built around 1998 coin-op Real Bout Fatal Fury 2: The Newcomers, Fatal Fury: First Contact made an admirable attempt at recreating the arcade fighter. As with the Neo Geo Pocket Color adaptations, sacrifices had to be made. As such, Real Bout's eighteen-combatant roster has been downsized to twelve fighters. Expectedly, the original game's three-button input system and plane switching mechanic has been restructured as well. But venture into First Contact and you'll discover some resourceful reductions.
Take control of Joe Higashi or Mai Shiranui and you'll be able to let loose with signature moves like the Golden Heel Hurter or the Ka Cho Sen. While the execution might be slightly different in First Contact, you'll still be required to perform quarter- and half-circle motions. Like SNK's other fighters, the decision to use chibi depictions of fighters allows for a few evocative facial expressions. But more importantly, long limb length provides characters with reach. As such, matches don't feel like a flea circus.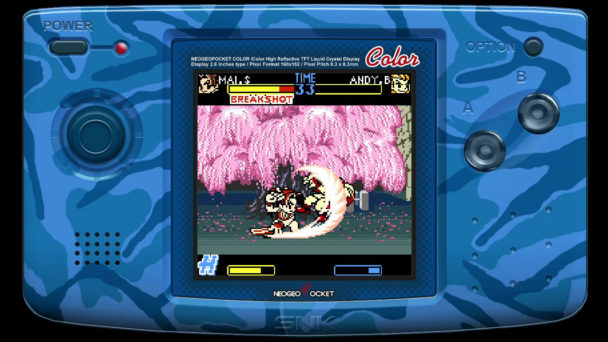 Fighting Engineered for a Two Button Console
Much like The Last Blade: Beyond the Destiny, the title employs button holds to extend your arsenal of punches and kicks. While short taps offer normal strikes, longer presses will lead to heavy attacks. And just like Destiny, there's no way to remap these commands to the Switch unused buttons. But on the upside, Code Mystics adaptation removes the requirement of linked two-player matches. Now, showdowns can be enjoyed without the burden of having a pair of portables.
Unsurprisingly, battling the CPU is representative of fighting game AI from the late nineties, so it's both predictable and unsportsmanlike. As such, genuine enjoyment stems from facing off against other humans. Pleasingly, the game's Power Gauge ensures fights are tense. While each of the meter's three stages supply advantage through additional moves, the gauge's peak can instantly reverse the momentum of a match. Additionally, universal moves like defensive Aerial Twists or Technical Rises (which allow knocked down fighters to avoid additional damage) add a much-needed injection of erraticism.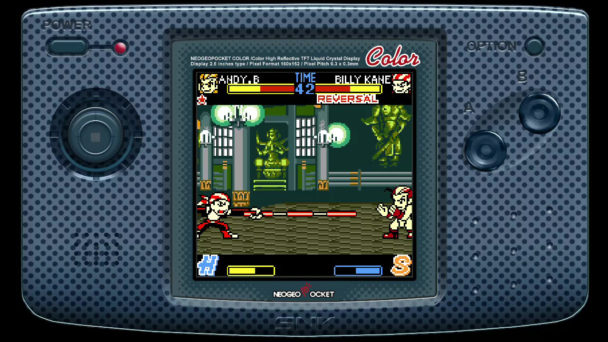 Top-Tier Emulation
By default, The Neo Geo Pocket Color's 160×152 resolution is rendered 1:1 on the Switch screen with surrounding screen space filled with a digital recreation of the hardware. Playing like this might be the most authentic experience the software offers, but you're not limited to fighting on a UPC bar code-sized screen. Fortunately, First Contact lets players scale the size of the playfield, change or remove NGPC skins, as well as apply a filter that imitates an LCD.
As with previous NGPC ports, Code Mystics emulation is flawless. On Switch, the game's eight-bit recreations of Real Bout Fatal Fury 2's songs resonate with chiptune glory and are indistinguishable from playing on original hardware. Any graphical slowdown, such as the end-of-fight finisher is intentional, making this a worthwhile substitute for cartridge.
Fatal Fury: First Contact was played on Switch Lite
with review code provided by the publisher. 
Review Overview
Summary : With the ability to play two-players games with having to link hardware, this is one of the better ways to play Fatal Fury: First Contact. While the ownership of physical hardware is always a draw for die-hard collectors, this recreation of the 1999 Neo Geo Pocket title is an effective alternative.