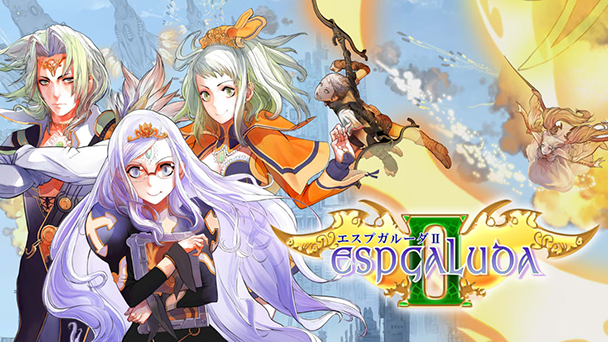 Espgaluda II offers a difficulty setting that can range from merciful to downright masochistic.  Wherever you are on that continuum, expect a showcase of retina-searing visuals and a top-tier soundtrack that can accompany your trek into the heart of bullet hell.
Espgaluda II


Platform:
Switch
Developer:
Cave, Live Wire

Publisher:
Live Wire
Release date:
September 9th, 2021
Price:
$19.99 via
Nintendo eShop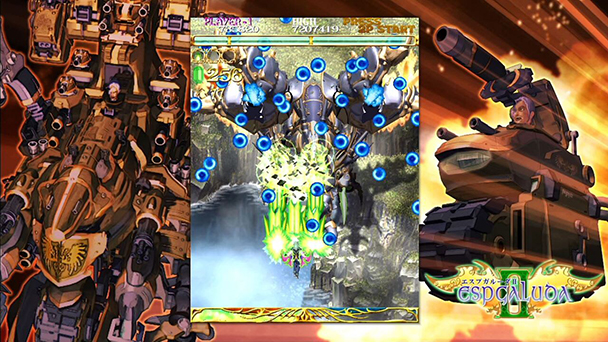 Typically, STGs (a customary Japanese abbreviation for shooting game) are insanely tough tests of visual tracking as well as dexterity. Often filling the screen with rapidly moving adversaries who launch hundreds of projectiles, mastery comes slowly. But Espgaluda II is quite different. There are the outrageous patterns of hurtling bullets if you want it. But there's also a novice mode that makes the game accessible to almost anyone. Finally, every Switch owner is able to see why Cave's STGs are so revered.
Think You Lack the Dexterity for Shoot 'Em Ups?
There's nothing wrong with not being good at STGs. While the legends who will rank on the game's forthcoming leaderboards might not admit it, they weren't born with superhuman reflexes. No, their skills were diligently shaped through practice.
Of the six modes available on Espgaluda II's carousel menu, two are dedicated to newcomers. The basic Novice Mode offers a relaxed take of the original arcade iteration. There's also an adjusted version of the game's Black Label variant. When discussing STGs, the term "Black Label" refers to an arranged or remixed mode. Additionally, you can explore the game's intricacies by tweaking various setting. Players can pick everything from starting stage, POW level, and the number of spirit stones (or seirei seki). But the term 'tutorial' is a bit of misnomer since there are no actual lessons to be found, unless you count watching the downloaded replay footage of others.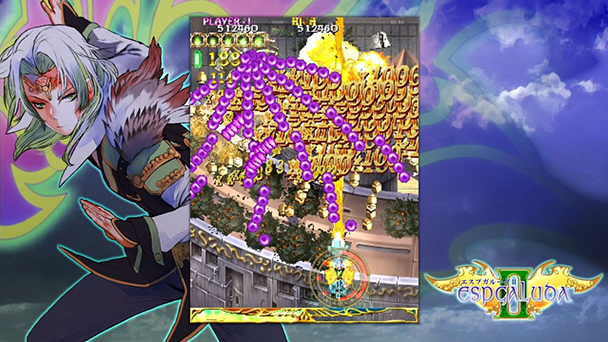 Spread Your Wings and Soar
However, it's fairly easy to glean Espgaluda II's fundamentals on your own. Instead of controlling the typical spaceships or aircraft of most STGs, the series imagines a post-war, dystopia that wiped out most of flora. In this realm, an elderly alchemist initiates Project Espgaluda, where youth are used as test subjects for giant armored wings. Beyond the eponymous reference to the legendary bird of Hindu and Buddhist beliefs, the protagonists' names are culled from different species of butterflies. Like much of Espgaluda, nothing is arbitrary, every last detail has been ingeniously imagined.  What's more, there's an interesting plot of a power-drunk king, a scientist with an awakened conscious, and teens with latent, lethal abilities, if you choose to seek it out.
As such it's not surprising that Espgaluda II is filled with moments of synthetic beauty, from the enormous mecha-plumage employed by bosses to the explosions of large pink flowers that punctuates the third stage boss battle. Masaki Hirooka's (Culdcept Saga, Castlevania: Order of Ecclesia, and animator on Weathering with You) fondness for detail shines as you glide above quint steampunk-inspired villages overrun by massive military vehicles. There's also an inventory of wonderfully exaggerated elements like the massive revolver (aimed sideways, of course) carried by the boss on the second stage.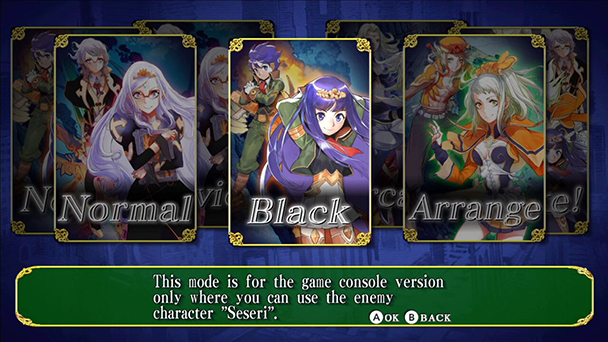 Let Loose with Your Lasers
Similar to some of Cave's other efforts, Espgaluda II's protagonists have different forms of firing. By default, you can hold down the "B" to release a single beam, or use "Y" for rapid fire. The latter allows players to move faster, with the slower firing method extends more precision. Periodically, a defeated foe releases a power-up. Collecting these augments your firepower, turning you into a killing machine that scorches opponents in a satisfying manner. Mercifully, you don't even loose your weapon boost after taking a hit or even losing a life. Unsurprisingly, each protagonist's weaponry differs, with divergence rooted in their shot width, elasticity, and movement speed.
Like the first Espgaluda, coming into contact with an enemy projectile isn't an immediate death. Instead, you'll be protected by a Guard Barrier, which is fueled by a meter that runs along the bottom of the screen. Alternatively, you can hold down a button to activate its second mode, inverting the protective energy into a powerful offensive beam. Of course, there's also the signature kakusei (or "awakening') mechanic. After collecting green gems dropped by defeated enemies, triggering this causes enemies and projectiles to radically slow in speed.
What's more, the bullets of gunned down foes turn into gold which can be collected to boost your score, and more importantly, increase the score multiplier. As such, there's an intensity that ratchets up rather nicely in each of the game's stages. Turning that into a spectacle of scoring by using kakusei is Espgaluda II's finest moment, and one of the finer faux orgasms found in gaming (alongside Deathsmiles, of course). Interestingly, there's a shadowy side that experts might explore when their gem gauge is empty. Kakusei Overdrive turns bullets blood red and turns off the bullet cancels and the appearance of more gems. But it does provide a scoring payday with extra gold, giving score-chasers a thrilling challenge.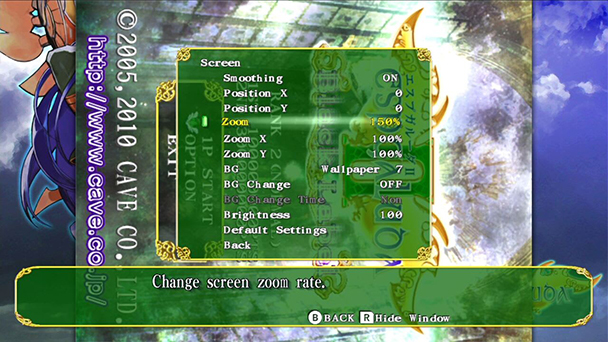 Yes, There's Tate Mode
Live Wire's localization isn't the best, with a bit of awkward wording on the few instances of in-game explanation. The text at the very beginning of each new game was never translated. But overlook these minor transgressions and the Switch port is triumphant. Beyond tate mode (rotation of the playfield for a vertical perspective) to maximize screen space, players can zoom in on the screen if they don't mind messing with the original aspect ratio. Seemingly, each game mode gives players access to the original DIP switches of the arcade version, where you can adjust difficulty, the default number of lives, and the award plateaus of bonus lives. While there's some heavy slowdown in sections of the game, that was the case with the original cabinet.
Although Black Label Mode doesn't radically alter enemy appearances, it does modify the game's systems. Here, Asagi is replaced by series antagonist Seseri, who brings her own playstyle, with option-like offensive units. Remarkably, shots now bullet cancel outside of Kakusei. When coupled with the new Chaining Bar, it's a major amplification for the game's bullet cancelling multiplier. Like many of the genre's best efforts, Espgaluda II's systems are all cunningly intertwined. Lastly, there is an Arranged Mode as well as a variant that improves the quality of the game's visuals. But after completing most of this review playing in handheld mode, I was hard-pressed to notice the difference.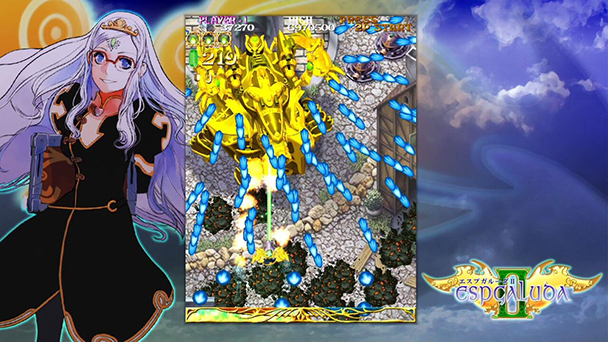 Conclusion
Cave's body is work is respected because there's an unambiguous amount of care and polish that went into so many of its shooters. It's evident that designers Masaki Hirooka, Hideki Nomura, Toshiyuki Kuroiwa reflected on what made STGs so damn absorbing, and poured this philosophy into so much of Espgaluda II's playtime. There are quite a few games that attempt to ape the maniac intensity of some of the best shōnen showdowns. With its bellowing bosses, frenzied techno soundtrack, and action that seems to exercise every pixel of your monitor, Cave's 2005 arcade cabinet effort is one of the better efforts, and makes a splendid showing on Switch.
Espgaluda II was played on Switch with review code provided by the publisher.
Review Overview
Summary : Whether you spend entire weekends entrenched within the deepest level of bullet hell or are a curious sightseer anxious about the projectile-filled underworld, Espgaluda II is a near-perfect chaperone.