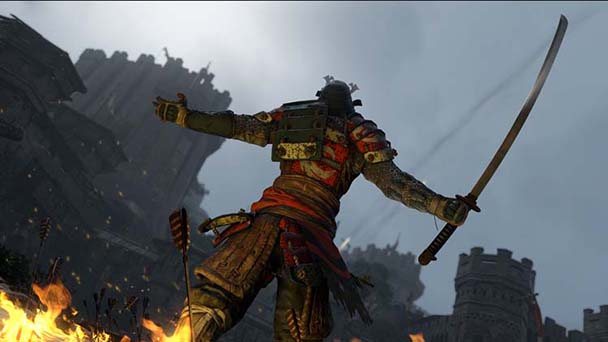 Often, formulas are established for a reason, they function as a set of guidelines that when followed properly, can produce solid if rarely spectacular results. This seems to be Ubisoft's line of thinking for E3, as past conferences feature a good mix of announcements and gameplay, tying it all together with endearing host, Aisha Tyler.
This year was no exception as we were shown a well thought out presentation that will never exceed among its peers, but neither does it sink to EA levels. Of course, Ubisoft's presentations are known for the occasional awkwardness and this year it began during the opening act.
In a strange move, Ubisoft announced Just Dance 2017 for all platforms including PC and Nintendo NX by having giraffes dancing to the tune of Freddy Mercury's Don't Stop Me Now. It was all a bit surreal and decidedly cringe worthy. It felt as though the French publisher was hoping to become viral by achieving meme status, but there is such a thing as trying too hard.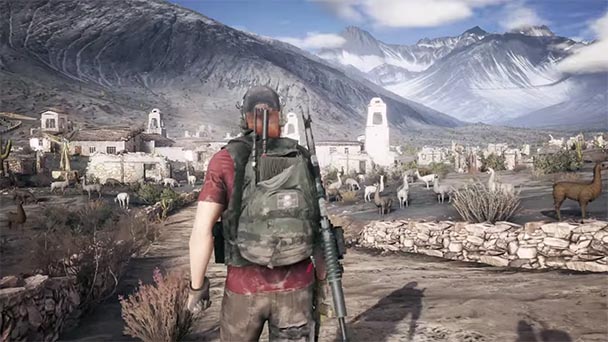 Luckily, this moment was soon forgotten the show moved on to Tom Clancy's Ghost Recon: Wildlands, an open world, multiplayer focused tactical shooter. Just like last year, we were shown gameplay via live players having some of the most fake gamer talk you will ever hear. Regardless, the game is keeping in line with expectations, as action takes place in both open areas and closed spaces as well as featuring a variety of vehicles to control including helicopters.
That was soon followed by South Park: The Fractured But Whole, and though its humor (and likely the writing staff) remains the same, I was skeptical over the fact this wasn't being developed by Obsidian. The greatest change here seems to be that combat is now tile-based, which ironically would have fit better on the fantasy and D&D inspired Stick of Truth instead of this super-hero take on the animated show. Having a second chance of interacting with the show's characters is a welcome addition, but I can't help but feel its gameplay is wearing thin. The combat wasn't particularly great in the original and it seems not a lot was done to remedy that in this iteration.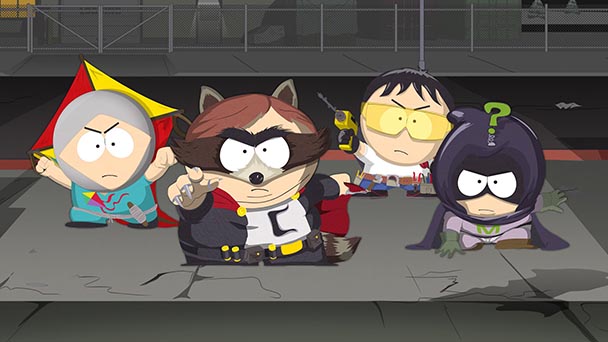 Ubisoft then revisited The Division, announcing their DLC plans for season pass owners, though few details were ever given to us. We know there will be new skins and a DLC pack focusing on weather, but little else was shared. Considering how quickly this was glossed over, I would argue season pass owners are likely to not get their money's worth.
In a surprising twist, Ubisoft's VR offerings actually seem pretty innovative. The first title, Eagle Flight, has players control eagles in a flat-shaded, polygonal world. Gamers are placed in two teams of four characters with gameplay being similar to an aerial capture the flag. Of course, considering how limited move sets in VR tend to be, rather than flying towards the direction you want, players must ride wind currents towards their goal. I have to admit, this is an ingenious method of getting around VR's lack of walking issue.
Star Trek: Bridge Crew was the other VR title. Its aim is to reproduce the feeling of being aboard the bridge of a Federation starship, with players controlling different stations and working together towards achieving their goals. Once again, I find the idea behind this game fascinating, here, sacrificing free movement doesn't feel as punishing simply because there would be no point in leaving the bridge. While I still think VR has to overcome an issue with movement, I have to admit I was impressed by how Ubisoft's studios got around this problem.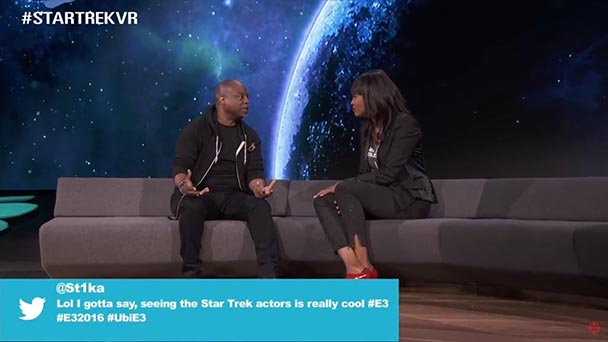 One of the conferences highlights for me was seeing more of For Honor, a game which we had heard nothing about for a year. Gameplay seems like a mix of Dynasty Warriors with Dark Souls. Players will face off against hordes of minions before fighting more prominent opponents who can be either human or computer controlled. Combat and movement is slow, heavy and methodical, similar to that of From Software's RPG outings. If properly executed, this game could be a winner.
This was soon followed by a new Grow Home, titled Grow up. We were only shown a short trailer with barely any gameplay. Players will travel through space and environments seem larger, but little else can be taken from the video.
Rounding up the segment of smaller, digital-only releases is Trials of the Blood Dragon, cross-over between Trials and Farcry 3: Blood Dragon. Of course, gameplay is strictly Trials, though this time weapons are included as well and its visuals are all reminiscent of the 2013 FPS.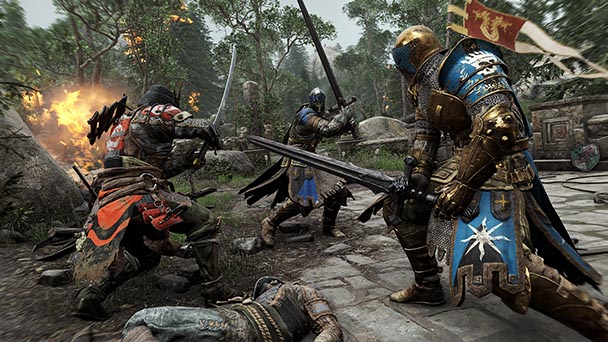 As the final act of the conference begins, we're treated to a trailer and gameplay video of Watchdogs 2. Featuring a new lead character, the game takes place in San Francisco as you try to expose a rigged election that is currently being controlled by a Trump-like politician. Players are given a wide range of abilities such as hacking cars, throwing EMP grenades, performing takedowns and even using zip lines. With that said, story missions seem to focus mostly on stealth gameplay. The mission we were shown looked far better than the original game, though sadly, considering what happened with its predecessor, I can't help but wonder how this will turn out.
Finally, we reach the last reveal of the night, Steep, an open world snowboarding game. Letting players ski, base jump and snowboard, the game promotes non-violent gameplay and exploration of a snow-covered mountain. While I think this is a great idea in principle, I have to admit some gameplay bits seemed a tad too simple for their own good, namely the snowboarding sections. Then again, it could just be that I'm more used to arcade titles like Cool Boarders and Steep Slope Sliders.
Overall, Ubisoft's gave us an entertaining if unspectacular conference. Outside of Steep, we knew most of what was coming, but being shown actual gameplay for most titles instead of pre-edited videos eased the lack of any real surprised. Ubisoft's showing may have been safe, but it was solid.