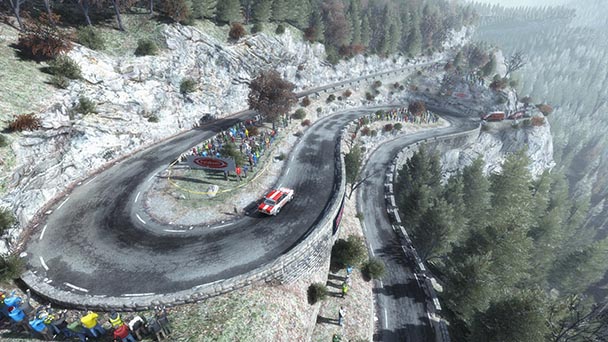 Like most Americans during the mid '90's, I was distressingly unaware of the virtues of rally racing. Fortunately, that obliviousness was eventually upended by a procession of games like SEGA Rally Championship and Rally Cross, which demonstrated just how rousing point-to-point time trials could be. But it was the stateside release of Codemasters' Colin McRae Rally that showed the potential of the sport, with the PlayStation game offering one of the first simulations of the sport. Being raised on circuit-based titles that tasked players with the memorization of a tracks, rally's winding routes and varied weather conditions required a new kind of spontaneous proficiency. Another plus were the cars- which looked far closer to my functional hatchback than any kind of exotic, low-slung, Formula One.
Subsequent iterations of the Colin McRae franchise improved the visual output and accessibility, with American voice-over work signaling Codemasters desire to win over even more Yanks. But after McCae's passing, the series gradually adopted a different approach that phased out simulation in favor of petrol-guzzling spectacle and track-based competitions. Although the DiRT series was thoroughly enjoyable, it gradually disregarded its original fan base of rabid rally enthusiasts, pushing players to the WRC FIA games.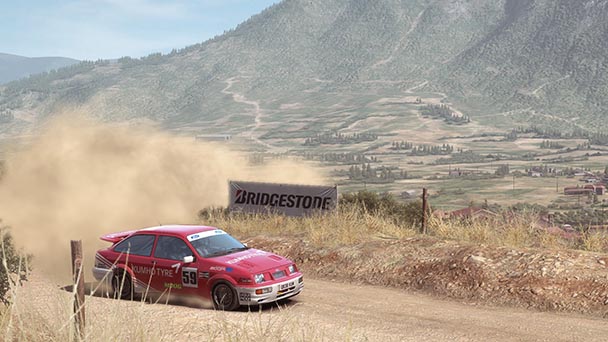 With the Early Access release of DiRT Rally on PC, Codemasters triumphantly returns to their roots. Much like Demon Souls or Bloodborne, the game offers little in the way of immediate gratification, forcing players to dig in, survey, and master its sophisticated mechanics. Approach the title like it's a follow-up to DiRT Showdown, and you'll quickly send vehicle, driver, and co-driver plunging over the first sharp curve. Likewise, expect a contemporary convenience like GRID's Flashback function and you'll be thwarted. DiRT Rally brings anxiety back to racing games by locating peril just beyond the brink of every winding bend. While you can reset your car should you lose control of your precious Lancia, doing so will have serious repercussions, most likely inhibiting a podium finish. Hell, even restarting a round seizes some of your in-gaming winnings. Expect a sweaty, iron-tight grip on your controller of choice, your grasp tightening with each time you're able to recover from impending peril.
Like every racer, a deep-rooted tension exists between speed and control. Drive sluggishly, and navigating each twist of the road becomes a trouble-free undertaking even for novices. But since you're not trying to edge out a pack of competitors but rather shooting for the shortest completion time, you'll feel the compulsion to sprint across each of the thirty-six stages offered in the current build. It's here that Codemasters nails that balance, pushing players toward the precipice of control as they hug every curve and rocket across each straightaway. The game is especially adept at conveying traction, using sound to articulate road type and controller vibration to signal tire grip.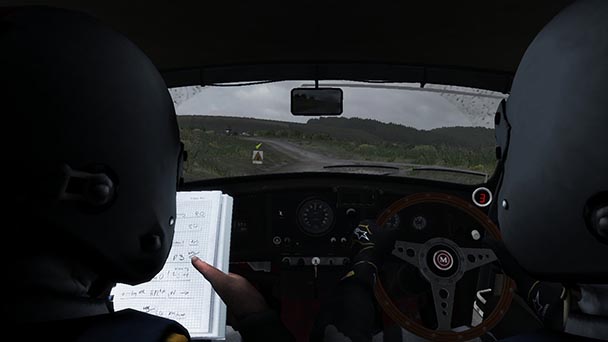 But there's also apprehension in almost every turn, with a microsecond of braking determining either achievement or a debilitating disaster as you careen right off the road. Much of this has to do with the game's fastidious pursuit of accuracy. Whereas many rally titles widen the road a bit, DiRT Rally likes to keep your racing path precariously thin, mirroring the breadth of actual locales. This is especially notable in Monte Carlo, when traversing the narrow, snow-caked road at night can feel like threading a needle in the middle of a rainstorm.
Driving is persistently (and rightfully) tricky, but fortunately the Codies provide an ample number of assists to players, from traction and stability control to ABS braking-even allowing players to start races with the handbrake engaged for a bit of acceleration off the starting line. While vehicular handling is consistently contentious in racing gamers, DiRT Rally's physics seem particularly adept, with cars reacting realistically under a multitude of road conditions and weather types. More importantly, the game's fleet of cars- culled from the '60's to today, demonstrates a sense of balance. Traditionally, titles favor the most recent vehicles- and while the Countryman Rally Edition and Fiesta RS Rallys offer more control and power over the old Mini Coopers and Fiats, the elder soil speeders are certainly no slouches.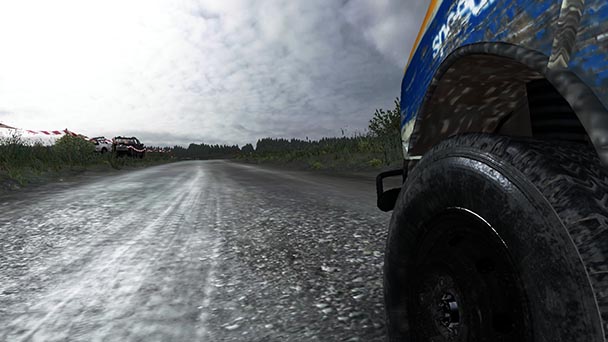 Given the game's Early Access state, DiRT Rally has the fundamentals down and appears to be focused on adding content. A menu selection hints at a Hill Climb mode in a forthcoming update, while Codemasters assurances gamers of more courses, vehicles, and locales. The latter is especially needed, with Greece, Wales, and Monaco providing pleasing backdrops and a variety of weather conditions, but ultimately the trio of settings feels incomplete. A recent update that fixed the voice of an intermittently taciturn co-driver shows the developer is using Early Access to listen to fans; hopefully, the studio will persist that process. As for pricing, the developer is taking an interesting approach. The sooner you buy the game, the cheaper it will be- with upcoming content being added for free to all purchasers. Once the final build is released, Codemasters will sell additional content as DLC. Let's just hope they're not holding back on any of the really cool stuff.
Codie's past releases have been accomplished performers, with Grid and DiRT offering over visual fluidity on even middling laptops with an integrated GPU. Largely, DiRT Rally continues that tradition. With resolution, multisampling, and graphical options set to Ultra, the game ran at a steady sixty frames per second on our GeForce GTX 770 outfitted i7 and nearly as well on our gaming laptop with an integrated GeForce GTX 860M GPU. Deftly, DiRT Rally indulges in the elements that make rally racing unique, offering dense forests filled with distinctive flora, picturesque vistas, and during night races, lighting that adds to the already overwrought level of tension. Rarely do you forgot that DiRT Rally's courses weren't designed for racing; the game thrives on the feeling that you're assailing these diminutive country paths with raw, urban horsepower. Sonically, the game also excels, offering head-nodding electronic rhythms in menus and a sound of gravel hitting the undercarriage that's downright uncanny.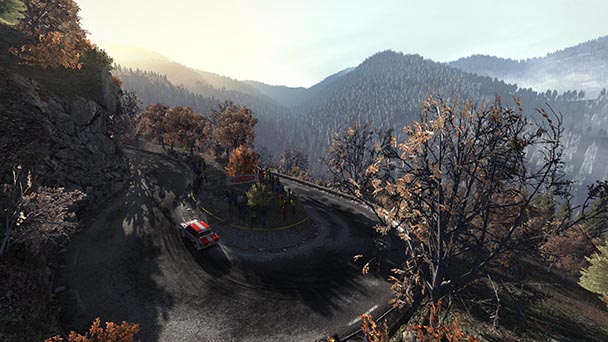 For rally aficionados, DiRT Rally is nothing short of compulsory. While the Early Access build might be shy on content, the tenets are there, delivering what is the hands-down best rally racing experience found on PC. Hopefully, Codemasters will build on this very strong foundation, potentially winning back the admiration of simulation stalwarts. To paraphrase Robert Frost, DiRT Rally chooses the path less taken, and its skilled execution makes all the difference.