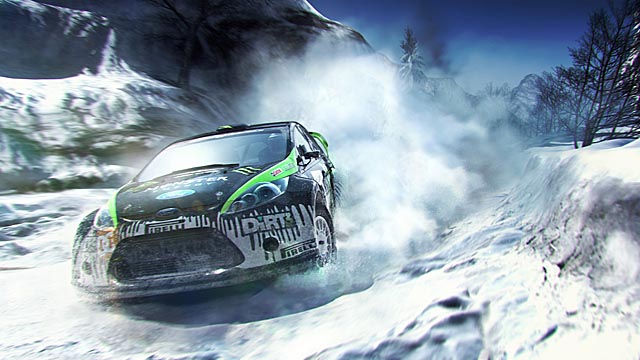 Like many other Americans in the early 1990's, I was shamefully unaware of the virtues of rally racing. With the bulk of stateside television stations and magazines overlooking the sport, gaming was responsible for sparking an interest in the pastime. Titles such as Sega Rally Championship, Rally Cross, and Need for Speed: V-Rally Racing demonstrated the exhilaration of tearing through a narrow forest road or trekking up the side of a treacherous, dusty, hillside, making most other tarmac-based contests seem tedious. By the time the decade concluded, a small group of U.S. enthusiasts had emerged, coinciding with the release of the genre's first simulation- Colin McRae Rally.
Three console generations and six iterations later, Codemasters has transformed this niche title into a formidable franchise which ranks right among contemporary racings best efforts. Accessible to both technical purists and adrenaline-junkies seeking quick gratification, Dirt 3 offers a wide swath of racing across a pathway of shifting surfaces. While staunch traditionalists may be upset about the game's foray into other types of off-road racing (a common complaint of Dirt 2), more relaxed admirers will appreciate the title's variety.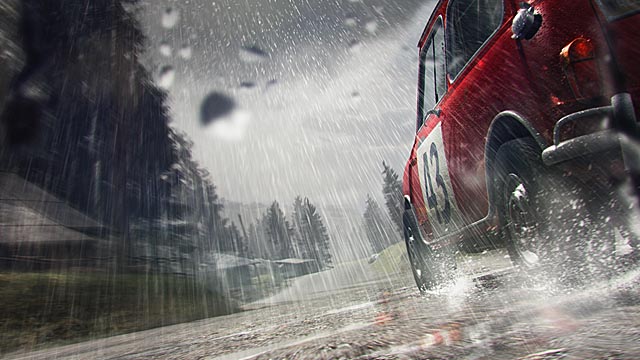 Jumping into the main career mode, Dirt 3 offers a four year campaign filled with a diverse selection of vehicles competitions, and year-end championships. From sending a tricked-out Ford Focus careening across the arid Kenyan landscape to directing a hulking stadium truck through snowy, serpentine circuits, the game evades the fatigue common to specialized racers.  The addition of Gymkhana, which tasks players with completing a string of drifts, spins, and stunts seamlessly complements the game's speed-based competitions. Also new to this year's iteration, players can even step into the driver's seat of historic cars, which handle wildly different from contemporary vehicles. Over the years, Codemaster's traction physics has oscillated between being loose and grippy. Here, Dirt 3 acquires a pleasing medium, with remarkably discernible surface textures. The second players hit gravel, tarmac, or a patch of the wet stuff, the game capably articles the change.
While the title has one less venue that its predecessor, an increase in the number of tracks and the ability to race at different times of the day allows Dirt 3 to feel like a much richer experience. Night races, are particularly taut, forcing players to make split-second decisions when illumination is limited to their car's headlamps. Fortunately,  Codemaster's dependable racing mulligan, the flashback returns, allowing players to rewind an maneuver with a press of the left trigger. Racers receive up to five of these lifesavers, though the title offers a reward for each unused flashback at the conclusion of each race.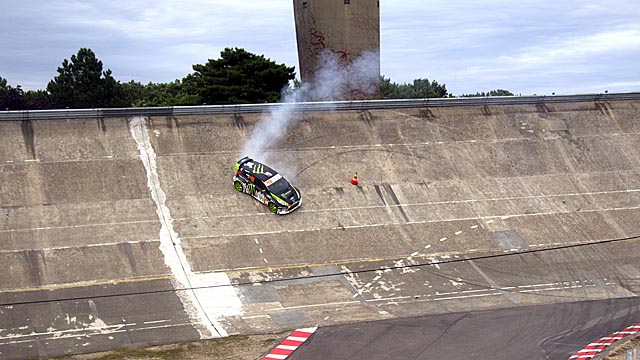 The Dirt series' reliance on money to purchase new cars, trucks, and liveries has been eliminating, replaced with a simplified progress points system. Beating specific  in-race goals, from achieving a designated speed, finishing under a particular time, to using certain cars all push gamers toward unlocking new content. Also abandoned is Dirt 2′s RV-based interface, replaced with a minimalist, geometric itinerary of events. Regretfully, the series' load-screen statistics have also been deserted, in favor of using the analog sticks and triggers to adjust the viewing perspective on your vehicle.
Visually, Dirt 3's landscapes and vehicles are rendered with meticulous detail. Reflective surfaces and unblemished exteriors quickly become sullied with satisfying layers of mud and grime, which crashes initiate a pleasing amount of deformation. Likewise, the game's flora and lighting are exceptionally well done- twice the splendor of a sunlight filtering through a tree limbs, induced a loss of control. Performance wise, the silky smooth framerate of the 360 version gets the edge, as the PS3 iteration succumbs to small, sporadic bits of slowdown on the busier rallycross competitions. Pre-race loading times on Sony's system linger around the fifteen second mark, but were marginally shorter on the Xbox once the game was installed to the hard drive. Both systems require a VIP pass to unlock online (and even Youtube uploading) functionality; currently the PlayStation Store's downtime prohibits players from accessing these features.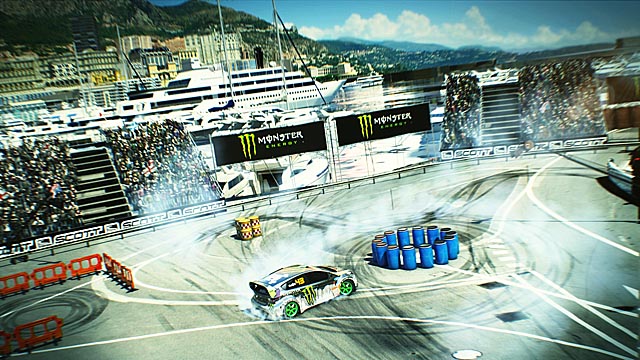 With a varied variety of difficulty levels and optional assists, Dirt 3 aspires to reach an audience which transcends the typical rally-simulation market. Here, franchise veterans and newcomers alike will find a gripping assortment of tense competitions and stunt challenges. While players might not revel in every single racing mode, there's enough variety to ensure Dirt 3 doesn't  loses any of its carefully crafted momentum.