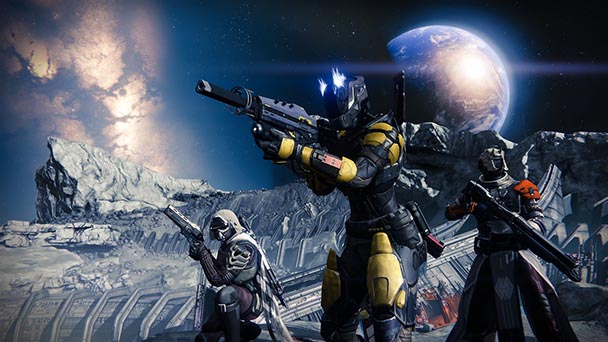 Bungie design lead Jaime Griesemer once famously remarked that the secret to Halo's success was rooted in its half-minute combat loop. At its foundation, each encounter flung players into a fastidiously crafted thirty-second fracas, where artificial intelligence rather than rigid scripting formed the stimulus for each firefight. Inversely, Halo also mastered its macro-game, bestowing variance across its succession of battles through an arsenal of different weapons, combinations of enemies, as well as an assortment of divergent environments. Much like the Diablo series' loot-drop algorithms, it's a formula that seems easily reproduced. But based on the number of games that actually get the procedure right, it's clearly much more complex than most of us think.
The release of Bungie's Destiny further demonstrates the difficulty of getting the balance right. While the PlayStation 4 and Xbox One title admirably aims to reduce the dissonance between the first-person shooter's archetypical solo, cooperative, and competitive modes, the game occasionally stumbles with some of the very basics which once propelled the Halo franchise in the FPS pantheon.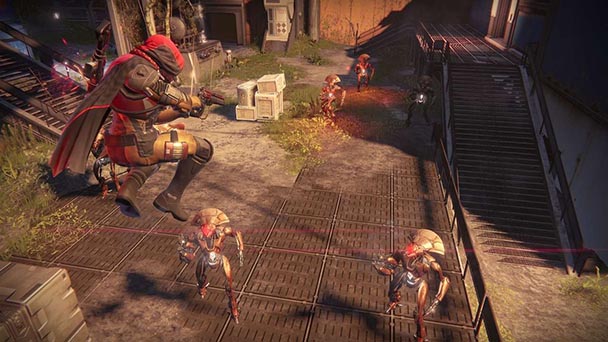 Take Destiny's Patrol missions, which offer a method for players to complete the requisite level grinding that's needed while tackling the game's succession of twenty story missions. Returning players to previously played battlefields, these throw a continual cycle of random (but equally derivative) consignments at players. Patrol hints at Destiny's ambition for creating comradery through public events. But when the title summons a spider-like Devil Walker for Guardians to take down, it captures little of the dread and subsequent celebratory feelings that accompanied taking down one of Left 4 Dead's tougher foes. Whereas Bounties might sound like dangerous undertakings where players have to hunt down nefarious outlaws, instead they feel more like achievement-oriented playtime padding where gamers have to accomplish a hundred headshots.
Likewise, Destiny's plotline fails to live up to the pedigree established by Bungie's biggest work. Whereas the Halo mythos was strong enough to inspire Nebula, Hugo, and Endeavor-winning author Greg Bear to pen the Forerunner Trilogy, Destiny feels mostly expositional, setting up a largely byzantine lump of lore to build sequels upon. While the game's ambiguousness opening seems commendable, there's little character development through most of the game. And when the title appears to settle down and offer a few noteworthy personalities halfway through the campaign, these efforts are all quickly abandoned.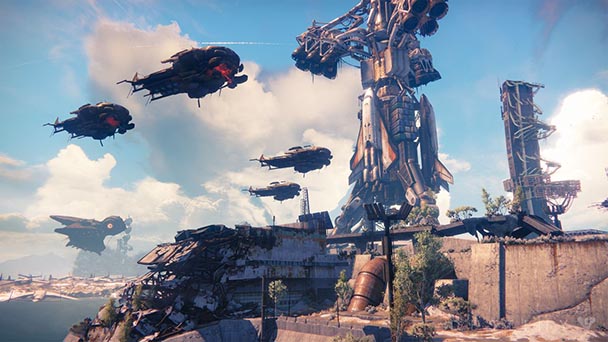 Some of these issues undoubtedly stem from Destiny's always-online approach, where extended mid-stage cinematics would break up the action for participants on the same map. Indeed, like most online games, players progressing independently through the campaign can't use the start button to pause the action. While Destiny does offer a nice selection of enemy species with dissimilar weak points and attack strategies, often foes seem to have difficulty when dealing with groups of combatants. Once fireteams converge from different directions, opponents are easily overcome. Even in the areas where Destiny blocks off public events, adversaries predictably dart in and out of cover, recalling the AI of a late-nineties era FPS. Ideally, they would have shown exhibited Halo's intermittent flanking or fleeing.
Meanwhile, Strike Missions are undoubtedly one of Destiny's strengths, offering six replayable co-op missions that are tailored for three-person fireteams. While tackling these pursuits with friends offers an enjoyable jaunt that lasts between thirty to forty-five minutes, players can also link up with any online companions in the public zone, before the team gets locked down and the mode transitions to a private game. About the only downside are the end of level bosses, who habitually possess humungous health bars and seem almost impervious to player weapons. As such, these encounters aren't as exciting as they could be, with teams sending a communal barrage of fire toward the bosses' obvious weak point.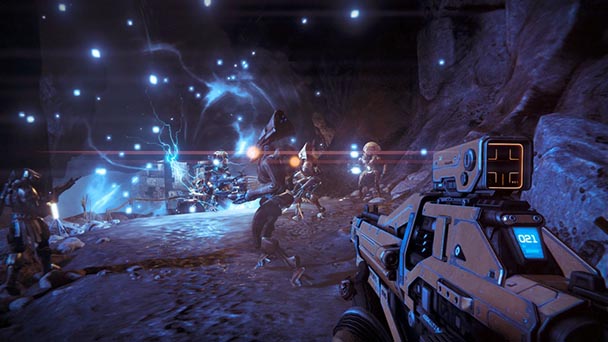 As wearying as these boss encounters can be, they're only a small blemish on Destiny's otherwise outstanding gunplay. Beyond not being able to re-appropriate enemy weaponry, the title's selection of automatic, fusion, and sniper rifles, as well as hand cannons and shotguns provides an extremely satisfying armory. Coupled with grenades tied to a cool-down timer, rousing specials for the game's three main classes, and an amazingly effective melee attack, Bungie makes good on ballistic battles. Small touches like the stun animations of common enemies, how ammo depletion is handled, or the delighting death animations divulge the studio's expertise in the genre. And just as gratifying is the game's arsenal is the boost jump, which offers distinctive aerial abilities for each class.
Likewise, Destiny's visual delivery is consistently adept. Set across four planets in our solar system, each milieu offers its own set of remarkable highlights. There's Venus' plum-hued streams and Mars' hazy skies, diffused from the arid soil below, that endow each environment with a district personality. Small visual flourishes, from painstaking crafted lighting and shadow modeling to the convincing splash of a water bound grenade toss that further elevate the impact of the game. Architecturally, the game's battlefields might be bit diminutive, but each demonstrations Bungie's proficiency with playfield design, offering the type of winding trails, low ravines, and jutting knolls that are flawless catalysts for involving firefights. Pleasingly, the game's output is locked at thirty-frames per second, unwavering even during the most intense of firefights. Perhaps, Destiny's greatest graphical feat is offering a sci-fi aesthetic that feels fresh and looks clean. Underscored by stylish hairstyles and some of game's best cape physics, the game's appearance is both dashing and distinctive.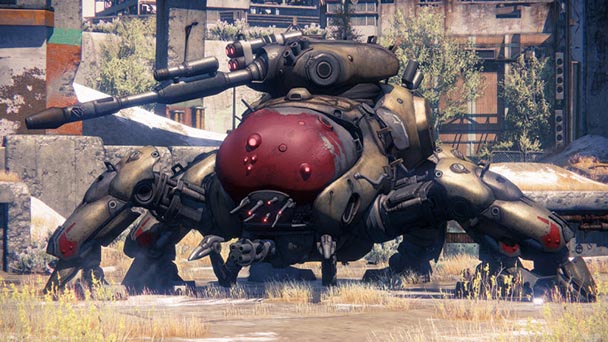 The launch periods of many online-grounded games have brought many title to their knees under the pressure of a massive player influx. Mercifully, Destiny bucks this trend, demonstrating few instances of server issues, outside of a pair of disconnects across twenty-five hours of playtime (which might have been the fault of our ISP). Similarly, the game's competitive Crucible arena exhibits a keen sense of balance across its selection of maps and typical FPS play modes. Except for the lack of map playlists, Destiny's multiplayer battles are polished, uplifted by speedy matchmaking and equalizing that ensure players still carry in their earned abilities, but moderates the gear which would could give an excessive advantage.
An accomplished sense of balance also exists in the title's three main character classes. Whether players select the all-around, heavily armored Titan, the Hunter's aptitude with both long range and melee attacks, or Destiny's own sci-fi sorcerer, the Warlock, each choice offers a skill tree of staggering special moves. Beyond subclasses for each group, there's the gratification of upgrading your special ability. For Titan, this allows access to a devastating assault where players jump, then slam their fists into the ground, sending out a Hulk Smash-like shockwave that perfect for eliminating a cluster of pesky minions.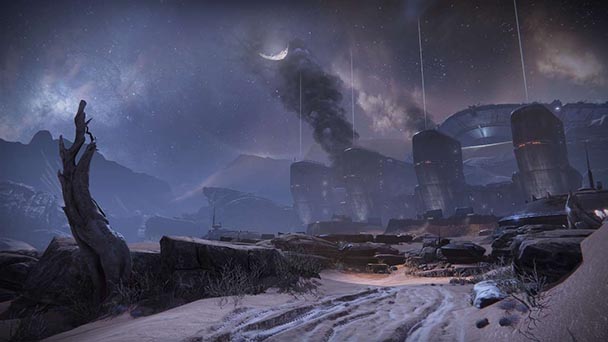 Like any online game, Destiny is still a work in progress. Currently, the game's soft-level cap of twenty can be reached a bit too quickly, turning XP into a currency that can be used to craft special armor. Signs that the threshold will be raids can be found in the developer's commitment to add Raids, which purport to offer six-player dungeons specially geared toward high-level players. If these jaunts can foster the sense of community that missing from public events and tweak the tedium of Strike missions, this could easily become the gilded feather in Destiny's cap.
Although Destiny's narrative-based shortcomings and repetitive mechanics might disappoint players, solid gunplay and a bevy of carrot-on-a-stick objectives help justify the title's asking price. Given the adaptable nature of always-online titles, we'd expect Bungie to remedy at least a few of these faults, which could push the title to an unreserved recommendation. As it stands, FPS fans with a throng of online friends will want to follow Destiny's call. With any luck, their tales of improbable victories and comical blunders will outshine Bungie's own attempt at storytelling.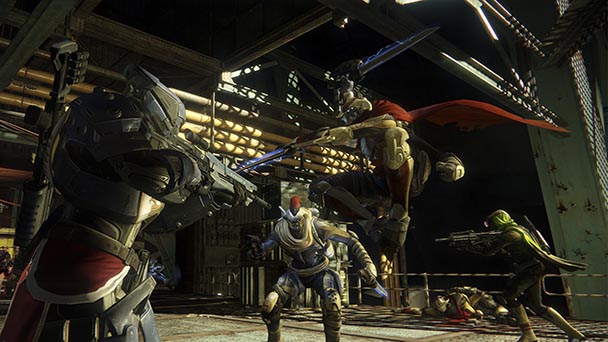 Destiny was played on the Xbox One with review code provided by the publisher.
Destiny
Platform:
 PlayStation 4, Xbox One
Developer:
 Bungie Inc.
Publisher:
Activision
Release date:
 September 9th (US)
Price:
 $59.99
Language(s):
 English voice and text
ESRB:
 Teen
Review Overview
Summary : As much as Bungie has tried to distance themselves from the massively-multiplayer comparisons, the grind surfaces throughout Destiny's playtime. Fortunately, that's offset by gunplay that's superior to most MMOs- and even many FPS titles.