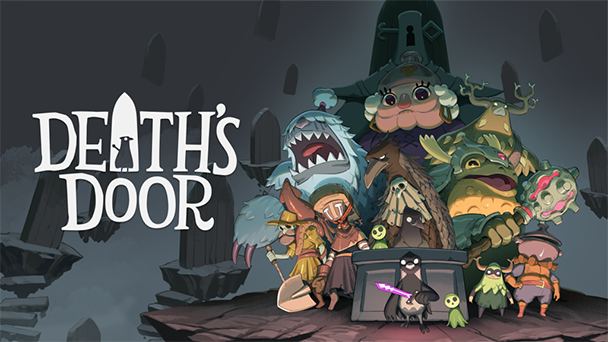 Although the taut action will be recognizable to fans of action roguelikes, shrewd level design and a moody atmosphere separate Death's Door from a flock of peers.
Death's Door
Platform:
PC, Xbox One
Developer:
Acid Nerve
Publisher:
Devolver Digital
Release date:
July 20th, 2021
Price:
$19.99 via digital download, $16.99 launch discount price (Steam)
Availability:
Steam
and
Microsoft Store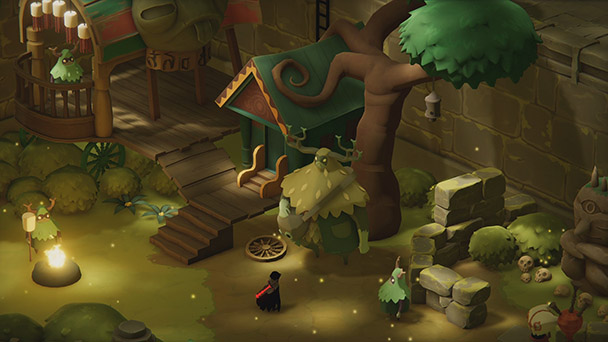 The gaming industry relentlessly follows trends. When there's a successful metroidvania or battle royale game, you can be certain that a slew of copycats will emerge. Over the last few years, the roguelike has been a popular fad, thanks to ability sets that gradually grow across multiple runs and the unpredictability of procedurally generated stages. But before long, novelty turns into tedium. What was once an inventive mechanic too often descends into predictable formula.
Delve into developer Acid Nerve's recent release of Death's Door and you'll find a bit of familiarity. Sure, the game's protagonist is a departure, offering a plucky, steely-eye crow as the game's soul-collecting protagonist. Dashing, dishing out light and heavy melee attacks, as well as a constrained number of ranged strikes evokes comparison from everything to popular titles like Hades and Children of Morta to smaller indie efforts like Dandy Ace or UnderMine.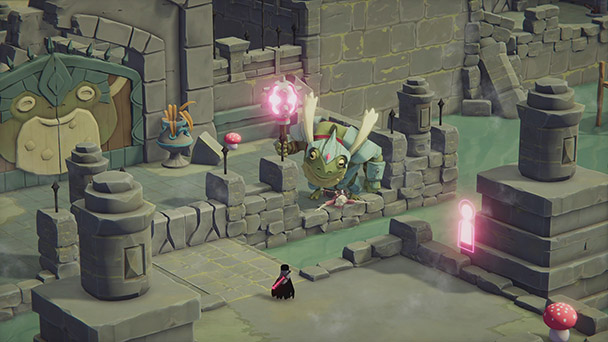 Enemy Behavior That's a Step Above
While derivative, the action is delightfully well-tuned. You'll learn survival necessitates taking initiative, rushing foes, dishing out damage, and getting out of the way before they can counter. There's a wonderfully capricious pacing to encounters. After taking out a succession of adversaries confined to their own areas, you'll face tense waves of enemies. Here, you'll have to prioritize your targets, deflecting the magic from ranged attacks or clearing out feebler fodder before tackling dangerous opponents.
Although Acid Nerve is a diminutive two-developer studios, the duo comprehends what makes combat enjoyable. Early on, you'll face shelled enemies who tumble toward you with intensity. You could hide behind a column, finishing them off after they knock themselves over. Or you can lure them into other foes, and relish in the fratricide. There's a lot of nuances to fighting, which helps to keep thing fresh across the ten-hour trek.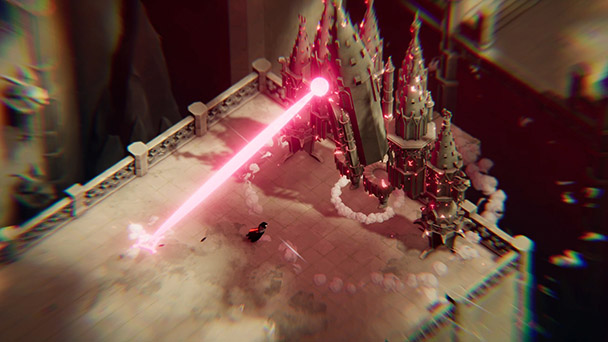 On example is found in Death's Door arsenal of five weapons. Each has their own attack system, with varying speeds, ranges, and distinctive combos. While you might relish the speed of the Rogue Daggers, once you witness the potency of the Reaper's Greatsword, you'll face a thorny decision. Over the course of the game, you'll need to master every arm for the game's boss battles which are almost universally engaging. Perceiving 'tells' is part of the recipe for success, but there's some light cognitive challenges as well, endowing showdowns with a beguiling sense of balance.
Manual Level Design That Makes All the Difference
Undoubtedly, Death's Door decision to employ manually constructed stages separates the title from many of its contemporaries. Even the best procedurally-generated stage is no match for the sophistication of the human mind. With sprawling stages and no map to assist you, you're forced to scrutinize the subtilties of the environment, noting the consequence of activating switches or investigating the curious nooks that lead to surreptitious alcoves. And that's just on the overworld.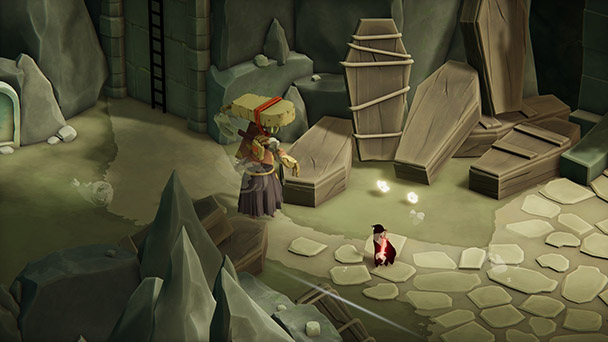 Things grow exponentially more enjoyable as you explore the game's Zelda-like dungeons. There's a multitude of games that propel players through the hero's journey, starting out with little more than a meagre weapon and their wits. But Death's Door absolutely nails the formula. The run up to the dungeon is invigorating but is outshined by the stages accomplished test of smarts and skill. Here, you'll earn a number of navigational tools and discovering how they are used for navigational problem-solving is consistently engaging. Maybe you'll power right through them all and into substantial post-game remix, but I had to periodically pause to admire the ingenuity that went into the dungeons.
Travelling in Murders
Death's Door storytelling is an exercise is succinctness, offering some powerful insights if you pay attention. The game's lore imagines crow as reapers, responsible for transporting souls in a bureaucratic afterlife. Sporadically, there's an entity who refused to go down willingly, and when that occurs, the thankless little feathered operative if forced to do the dirty work. Set in the kind of monochromatic office that wouldn't be out of place in a Tim Burton film, things get messy early on when a soul is stolen. To avoid being lost in a purgatory of paperwork, you're sent to track down this misplaced life-force.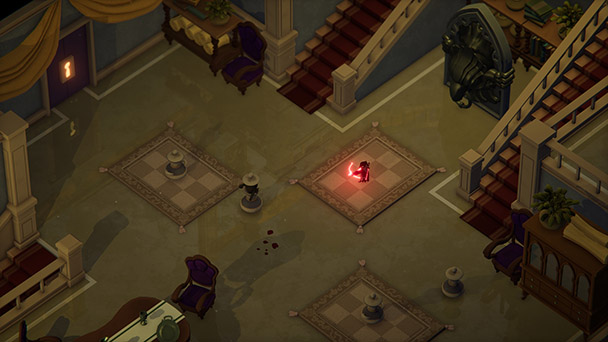 Door flaunts a glum look, with biomes rendered in sepia tones and life cast in bright pink hues. But what isn't as easily perceived from screenshots is the quality of the writing. You'll find bosses with interesting backstories, many of them desperately clinging to immortality. Peer closer, and you'll find the game has a fascinating subtext where those in control are unwilling to relinquish their power. As the usurper of life, there's a surprisingly amount of burden resting on your feathered frame.
Death's Door was played on PC with
review code provided by the publisher. 
Review Overview
Summary : One of the best indie breakouts of the year, Death's Door is a requisite trek for anyone yearning for delectable Zelda-esque navigation and boss battles.