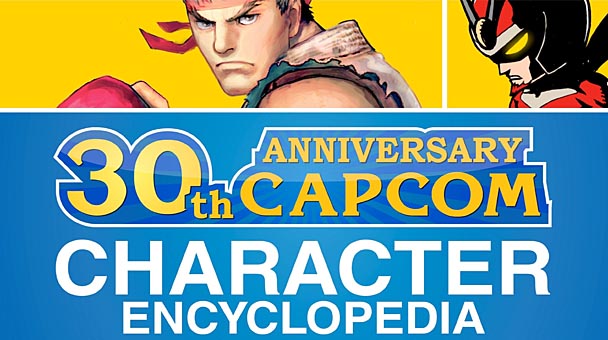 With a thirty-year legacy, Capcom Co. Ltd. is responsible for some of gaming's most salient memories. As a young teen, I recall heading to a shopping mall in San Francisco, where the publishing powerhouse operated their own kiosk, selling NES games directly to consumers. Often arriving days before the other retail outlets would receive their copies, the booth was operated by enthusiastic and well-trained staff who would demonstrate titles such as Mega Man, Ghosts 'n Goblins, and Commando.
In the subsequent years, Capcom became a developmental juggernaut, creating arcade smashes like Strider as well as adept adaptions for home consoles.  From fighters such as the Street Fighter II, Darkstalkers, and the Marvel vs. series, influential brawlers like Alien vs. Predator and Knights of the Round, as well as pivotal shmups like 1942, U.N. Squadron, and Giga Wing, the corporation delivered a continual succession of memorable titles. Naturally, such a library deserves a compendium detailing the merits of the company's prodigious output.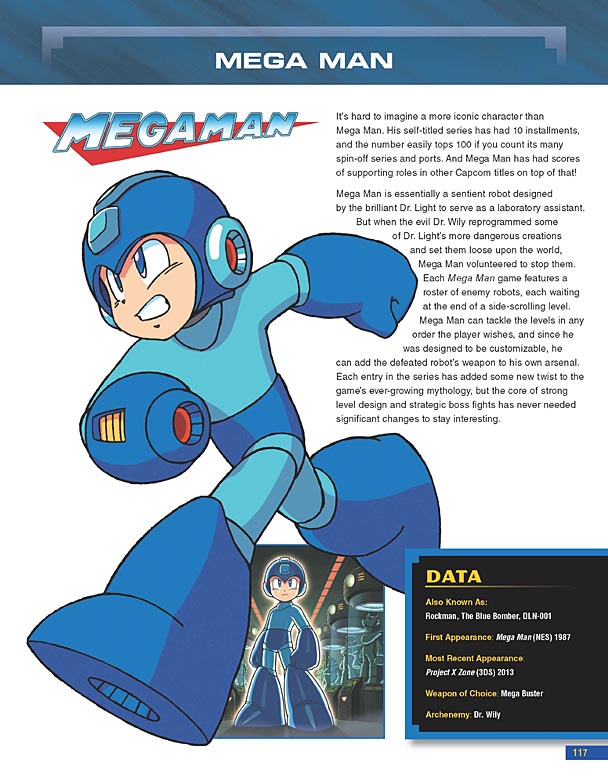 Although the recently released Capcom 30th Anniversary Character Encyclopedia isn't the ultimate reference guide, the Brady-published hardbound text provides a respectable anthology of the publisher's personalities. While the 208-page tome lacks a historical context, there's still enough data to make the almanac a worthwhile purchase for the developer/publisher's supporters.
Beyond author Casey Loe's two-paragraph introduction, the Character Encyclopedia offers no information about Capcom's origins, business history, or even key figures. Although the book's focus is obviously on the company's character roster, insights or observations would have undeniably elevated the book. So while at least a dozen Resident Evil and Mega Man characters are given profiles, readers won't receive any reflections from series creators such as Shinji Mikami or Keiji Inafune.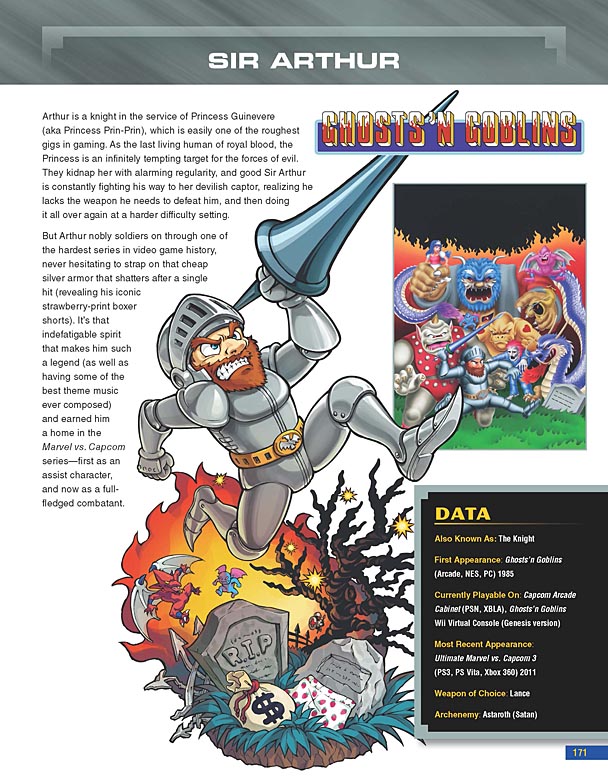 However, the encyclopedia does an admirable job of exhibiting balance. Lesser known personas such as Saki Omokane from the Japan-only dating/quiz arcade game Quiz Nanairo Dreams are blended in with luminaries like Viewtiful Joe. Similarly, the book does a great job of mixing in older protagonists such as Final Fight's Mike Haggar alongside contemporary characters like Lost Planet 3's Jim Peyton. Naturally, there's going to be a few omissions, but the Character Encyclopedia does a commendable job of keeping these lapses to a minimum. Save for Mega Man's faithful sidekick Rush and U.N. Squadron's Shin Kazama, Mickey Simon, and Greg Gates, the alphabetized anthology includes a majority of Capcom's notables.
Each of the 200 or so characters profiled in the book are given their own page. Beyond artistic renderings of each personality, each being has a two paragraph profile, as well as a data box which gives information such as nicknames, initial appearances, and preferred weapons. Notable absent are screenshots, so readers don't see characters in their familiar forms. That said, gaming historians will undeniably enjoying seeing the evolution of accompanying art- Forgotten World's Nameless Ones look like a second-rate fan drawings compared to contemporary photorealistic renderings.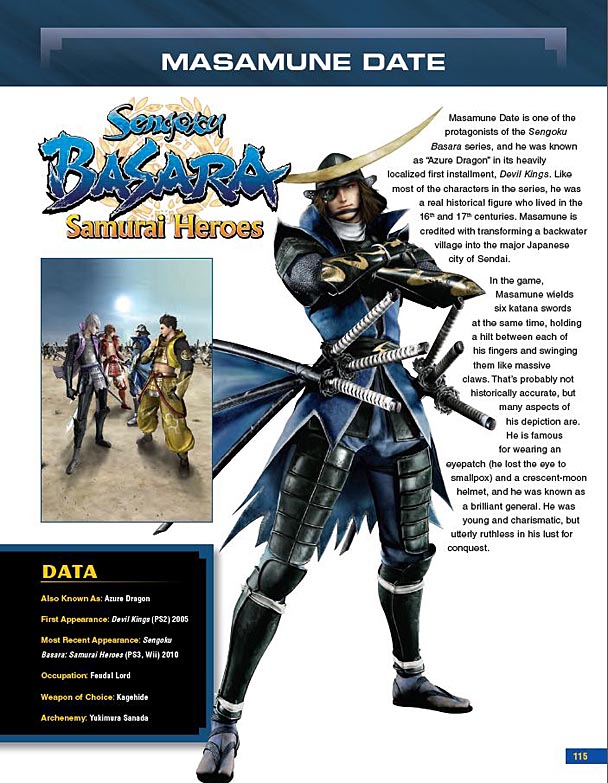 Although the Character Encyclopedia's binding is a bit suspect, making unusual popping sounds as players open the cover, the book's production is otherwise praiseworthy. The text offers a sturdy cardboard exterior, while inside the glossy pages are printed on quality bond. For many art books, fingerprints or smudgy ink can unsettle collectors. Fortunately, none of these problems plague the book.
The Capcom 30th Anniversary Character Encyclopedia could have incorporated more background information into its profiles. However, this lapse doesn't soil the joy of flipping through the tome's colorful pages and reflecting on the joy each game has brought to players. With the current street price of ten dollar dollars (Amazon's current price is $7.40) factoring in, the book becomes a comparable bargain, extending a perfect holiday gift for a very reasonable sum. Hopefully, BradyGames will provide a follow-up compendium which explores the elements behind this memorable collection of characters.