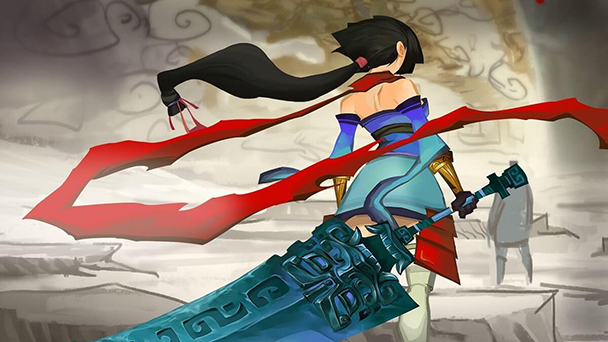 With blistering action, sumptuous visuals, and a stirring soundtrack, Bladed Fury is an enjoyable Metoidvania set in ancient China. While it doesn't overstay is welcome, you'll probably wish the voyage were just a bit longer.
Bladed Fury
Platform:
Xbox One, Switch, previously on PC
Developer:
Next Studios
Publisher:
PM Studios
Release date:
March 25th, 2021
Price:
$19.99 via digital download
Availability:
Microsoft Store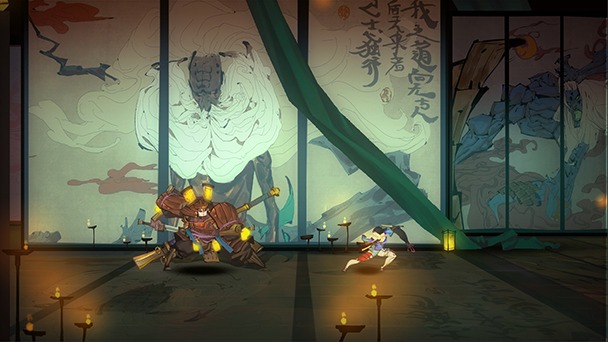 China's history and folklore is often used as source material for games. But as efforts such as Dynasty Warriors, Romance of the Three Kingdoms, and Assassin's Creed Chronicles: China have demonstrated, games set in China aren't always developed within China. With offices in Beijing, Shanghai, Shenzhen, it's not surprising that Next Studios (Crown Trick, Biped, Iris Fall) latest effort showcases some of the visual and aural beauty of China's Warring States period.
Opulent Sounds and Sights
Delve into the recent Xbox One release of Next's Bladed Fury, and you'll find yourself immersed in aesthetic flourishes. The game's dialog is voiced in Mandarin, but with the kind of exquisite dialect that films like Crouching Tiger, Hidden Dragon, Hero, and Shadow use to signify ancient history. The game's soundtrack is filled with instruments like the guzheng, a zither that punctuates its melodies with gorgeous glissandos, contributing atmosphere.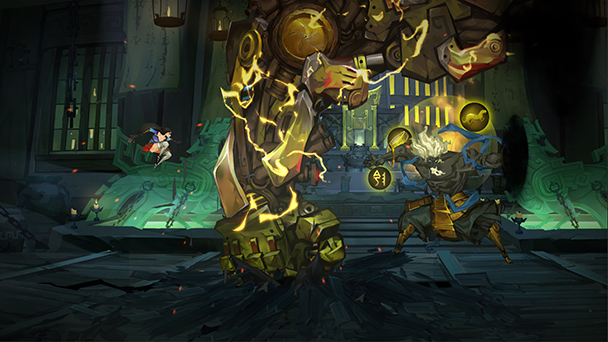 Bladed Fury's visuals draw from folklore, offering slightly surrealistic interpretations of mythological creatures. When players initially meet one enemy, we only see her shadow behind a room divider. It isn't until the protagonist tosses her beyond the translucent separator that we get a good look at the old witch. The game's backdrops are rendered in painterly fashion and occasionally intensified with effects like stylized smoke swirls. The one downside is the amount of character animation. Bladed Fury's employs a marionette-like system with a modest number of articulation points. So, while gameplay might draw comparison to Murimasa: The Demon Blade or Guacamelee!, the title isn't quite as rich.
Spiritual Support
But the game's storytelling is rather skillful, extending the kind of pulpy intrigue that drives the all-too-brief, five-hour trek. At the beginning of the game, the reigning Duke Kang of Qi is transformed into a belligerent beast that attacks protagonist Ji. A battle ensues, but Ji's victory is understood as patricide. While her soon to be betrothed sister Shu is confined, Ji becomes a fugitive and sets out to expose the true culprit. While the campaign retains a brisk pace, brief conversations help flesh out Bladed Fury's world.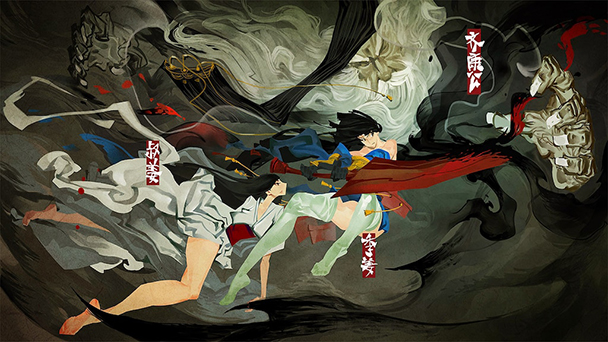 Pleasingly, Ji is not completely along on her quest. After defeating a boss, she'll be able to harness their ability, Mega Man-style. In execution, this can make the game a bit too easy, especially on the normal difficulty setting that's compulsory on your first run. But from summoning a storm of piercing arrows to wrapping opponents in spider's webbing to slow them down, each special ability helps eliminate the kind of frustration that can happen in action games like Bladed Fury. Save for showdown with the final boss, the game avoids aggravation with every adversary having a discernable fault.
An Especially Nimble Noblewoman
Fortunately, Ji has a potent arsenal able to push back at opponents. Living up to the game's title, she has a vicious combo that can stun-juggle basic foes. Alternatively, she can kick them skyward and crash downward, each move dishing out damage. She'll also soon be able to harness a giant blade that's suited for breaking the armor from fortified foes. After absorbing the souls of defeated adversaries, the protagonist can even learn a few additional moves. When combined with a dash and the ability to bring to bring a shield, Ji's repertoire is quite enjoyable to use. Sure, some enemies have weaknesses that have to be exploited, but it's also quite flexible.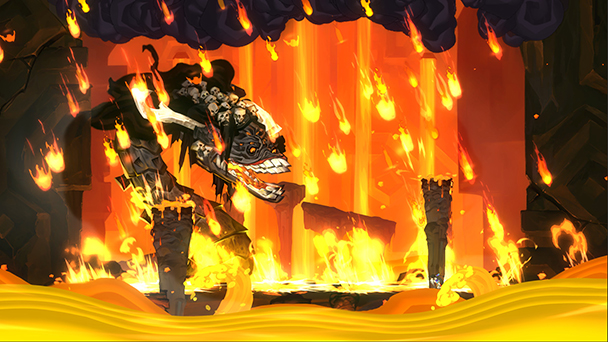 Periodically, the game extends light puzzles, such as gathering tablets that are used to access different parts of a map. Largely, these moments are clever and enjoyable, but not so tricky that they'll halt your progress. If there's an issue, it's that Bladed Fury is too easy. But if you resist the temptation of heath restoring elixirs, the level of difficulty should be about right during your first journey through the game.
Conclusion
As a metroidvania, Bladed Fury has almost all of the fundamentals covered. Combat feels sufficiently punchy and exploration is simple yet satisfying. Add in a shining depiction of Chinese mythology and folklore, and the game achieves distinction. While your time with Ji is fleeting, it's also undoubtedly rewarding.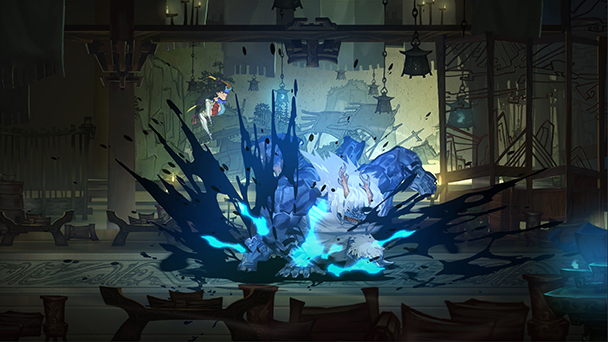 Bladed Fury was played on Xbox One with review code provided by the publisher. 
Review Overview
Summary : Stylish and satisfying, Bladed Fury might be brief, but it's polished action shouldn't be overlooked by fans of the genre.