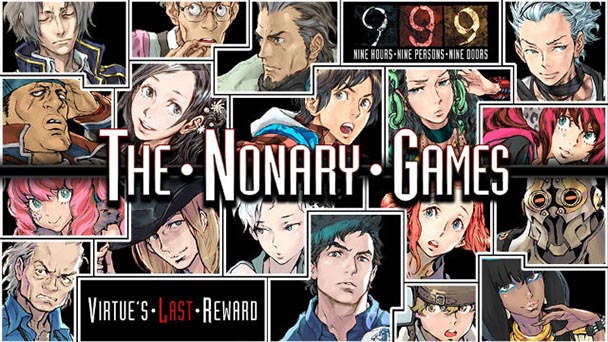 Released stateside in 2010, Chunsoft's 999: Nine Hours, Nine Persons, Nine Doors was an experience ahead of its time. With the exception of the Ace Attorney series, visual novels were still a remarkably niche genre on this side of the Pacific. And it would be two years until the title's premise, where players abscond from find-the-escape rooms, would have a physical counterpart in the U.S. Woefully, that meant a conservative printing run of the 3DS game made the game difficult to track down after VNs and escape rooms proliferated in popularity.
With the release of Zero Escape: The Nonary Games for the PlayStation 4, PS Vita, and Windows-based PCs, Nine Hours, Nine Persons, Nine Doors is rescued from obscurity. The recent release bundles an upgraded 999 with sequel, Virtue's Last Reward– potentially bringing Kotaro Uchikoshi's deft duology to a larger, and now more cognizant, audience.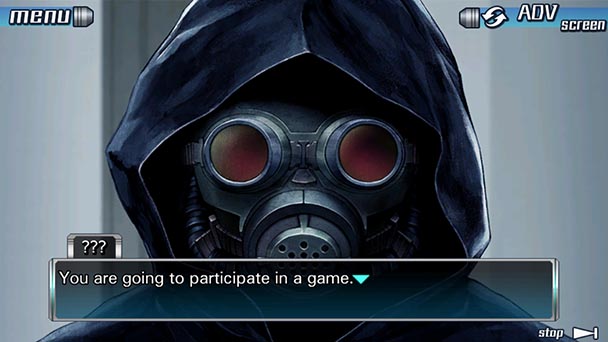 Both titles begin with a similar premise and a comparable structure. With 999, players navigate their way through the game as Junpai, who awakens aboard a ship, along with eight other people. Almost immediately, players are locked inside a room, where a procession of nested puzzles must be solved before players can move on. Shown from a first-person perspective where players scour the space for clues and occasionally combine items, these self-contained situations prove to be intensely satisfying, with each escape room offering its own test of your cerebral cognizance.
Connecting the escape rooms are 999's storyline, which extend rich exposition and a stimulating assortment of characters. During these sections, players will gradually learn about the eponymous Nonary Game, where a mysterious entity known only as Zero has kidnapped the game's septet of personalities. Survival, as the name implies, hinges on finding a door marked with a 'nine' on it- with players forced to find the portal before the entire ship sinks in nine hours.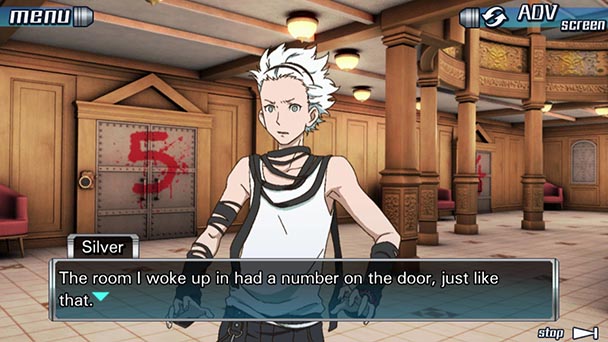 Virtue's Last Reward moves the venue to an abandoned warehouse, while adding an interesting 'ally' and 'betray' mechanic known as the Ambidex Game to the survivalist scenario. An expanded take on the classic game theory problem, The Prisoner's Dilemma, characters must choose between individual and cooperative goals, as point total are tabulated on their bracelet. Essentially, it's a situation where you must forecast how another person will forecast your response. Earning a score of nine allows for release from the facility, where letting your score drop to zero is met with death. Effectively, the conundrum added another intriguing constituent, making Last Reward one of the brainiest titles on the last half decade.
Unfortunately, the narrative was undone by an attempt to outshine the surprises and twists of its precursor. In execution, the plot line converged on being too complex, and flirted with the exceedingly fantastical. As such, a few protracted information dumps diminished the impact of experience. But that's not to say that Virtue's Last Reward isn't worth playing. On the contrary, the game demonstrates an astounding awareness of audience and their expectations. Quite often, Reward engages in a bit of meticulous misdirection, with each feign bringing about an unexpected twist. If you appreciate a good surprise in your media, then it's essentially a must-play experience, convolution be damned.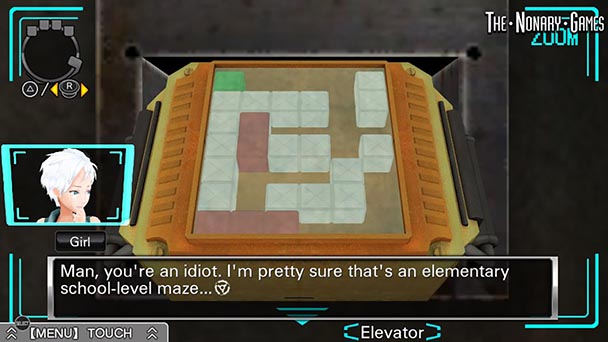 For Zero Escape: The Nonary Games, Nine Hours, Nine Persons, Nine Doors has been given a copious reworking, while Virtue's Last Reward largely remains unchanged. By far the biggest change in 999 is the integration of both English and Japanese voice overs, with continuity preserved by Aksys' hiring of seiyuu who have performed in Virtue's Last Reward and Zero Time Dilemma. As such, some of the in-game text has been transitioned into voice work, endowing the game with a slight increase in pacing. Secondly, Virtue's Last Reward's flow-charting, which allowing players to jump back into different points of the narrative and therefore see all of the game's endings, has been implemented. That addition alone makes The Nonary Games the definitive way to experience 999.
Zero Escape: The Nonary Games was played on the PlayStation 4
and PS Vita with review code provided by the publisher. 
Zero Escape: The Nonary Games
Platform:
 PlayStation 4, PS Vita, PC
Developer:
 Spike Chunsoft Co., Ltd.
Publisher:
 Aksys Games
Release Date:
 March 24th, 2017
Price:
 $49.99 (PS4), $39.99 (PS Vita), available via retail or PSN, $44.99 via
Steam
 (PC)
Language(s):
Japanese or English voice, English text
Review Overview
Summary : Zero Escape: The Nonary Games bundles two of the best visual novel/puzzle amalgams around, offering hours of absorbing intrigue and tests of brainpower.