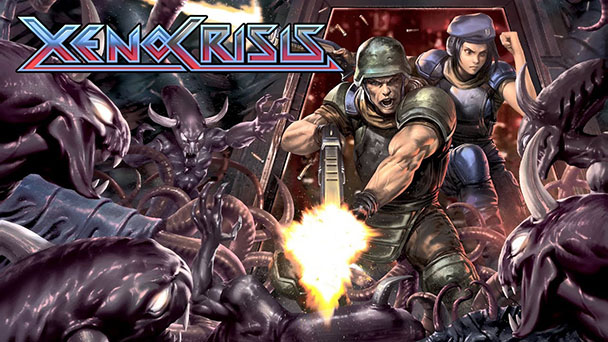 Bitmap Bureau's Xeno Crisis is available on PC and Switch, but more remarkably, the title is also releasing on long-dormant consoles like the Genesis/Mega Drive, Dreamcast and Neo Geo. The unusual undertaking undoubtedly helped draw attention to the project and proved more than mere marketing ploy.
Xeno Crisis is a reminder of the sporadic examples of timelessness within the medium. Built around the fundamentals of nineties-era games, the title demonstrates that traits such as accessibility, attractiveness, and a devilishly dialed-in difficulty are indispensable.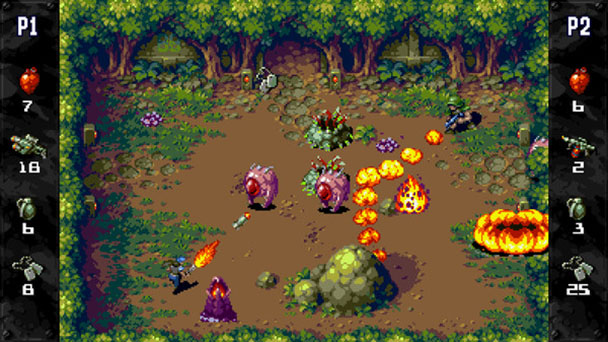 Games of the nineties were some of the first interactive efforts that confirmed the power of plot. Coin-ops and early consoles provided intense action, but technological limitations meant that narratives were confined to instruction booklets rather than played out on-screen.
No Bug Hunt Here, This is a Standup Fight!
Xeno Crisis' set-up, borrowed from 1986's Aliens, recaptures that approach to storytelling. Henk Nieborg's (The Adventures of Lomax, Shantae and the Pirate's Curse) stills depict a group of tough-as-leather marines investigating a distress signal. Upon sending a rescue party to the planet, hostile emerges, plunging the game's male and female characters into a succession of single-screen battlefields.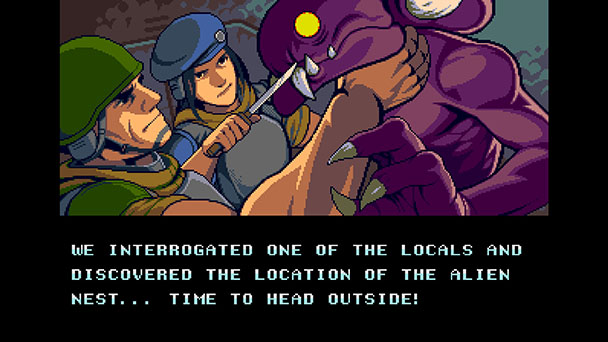 Pleasingly, control feels intuitive. Either marine moves nimbly across each arena, with the female a moving just a bit faster as she carries a bit less ammo. And yes, you read that correctly, while most twin-stick shooters provide players with unlimited amounts of munitions, Xeno Crisis penalizes waste. Blow though the supply of bullets used by your standard issue pulse rifle, and you might have to rely on a melee attack until an ammo pick-up materializes somewhere on the battlefield.
These are some of Xeno Crisis' most intense moments, often pushing you uncomfortably close to foes that pump out projectiles of their own. These instances will have you relying on your dash ability, which provides invulnerability for a fraction of a section, often just enough time to race over a health-replenishment.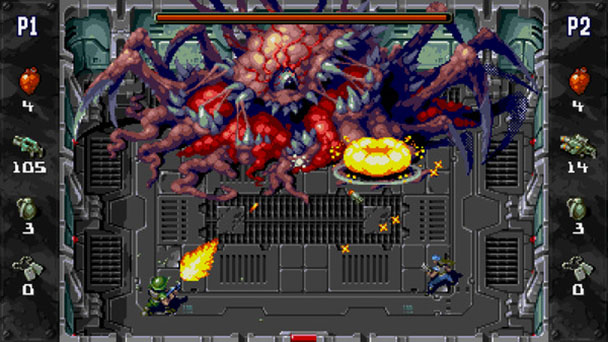 We Got Nukes, We Got Knives, We Got Sharp Sticks
Like any respectable shooter, the lure of power-ups often pushes into hazardous areas of each arena. Beyond a limited supply of grenades that are indispensable for eliminating tougher enemies, you'll be able to pick up different firearms. From flamethrowers, grenade launchers, shotguns, and beams, you're given restrained access to elevated firepower. Often, the twenty-second durations of these weapons can help turn the tide of battle, thinning out the creatures materializing from different parts of the battlefield.
Unlike most shooters of the era, Xeno Crisis uses procedural generation to disrupt the possibly of patterned play. From gaps in the playfield to different cavities where creatures materialize, there are also assistive items like explosive barrels. Each level fills the bulk of your television screen or monitor, with sidebar readouts for your health, ammo, grenade, and the number of dogtags picked up from defeated Xenos. The latter extends the possibility of strengthening your character, augmenting abilities or even offering additional continues.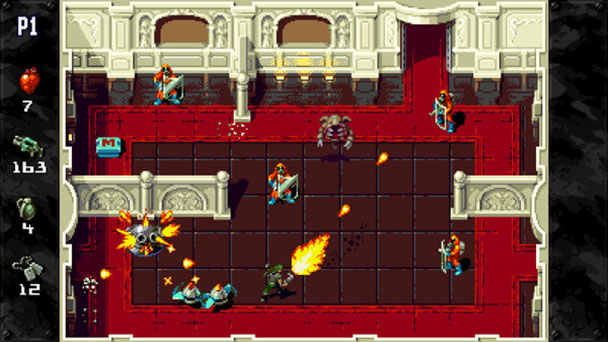 And yes, Xeno Crisis doesn't want players merely powering their way to the game final boss. A constrained number of continues can help with the game's grueling trek across seven stages. But use a single one of those continues and you won't be able to confront the game's final boss. Xeno Crisis is unapologetically formidable, forcing players to learn how to prioritize targets and seize control of on-screen space. But for determined players, the journey proves fair, gradually ratcheting up level of adversary. For those who grow weary of the 'attempt, die, and retry cycle' the title might not be for you.  Xeno Crisis channels the escalating difficulty of coin-ops that extending an irresistible challenge, as long as players provided a drip feed of quarters.
Sights and Sounds that Rival the Best of the Nineties
With a soundtrack that demonstrates Savaged Regime FM synthesis sorcery, Xeno Crisis' soundtrack flexes the abilities of the Yamaha YM2612 sound chip. Blending wailing leads synths, slightly distorted basslines, and powerful percussion, it's an awesome reminder of what talent can do with six channels of sound. It's both evocative and divergent, with a cadence that signals the game's level of intensity.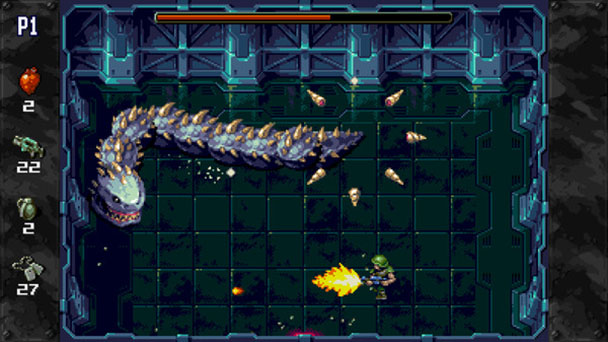 Likewise, Nieborg's sprites, are a delight. Drawing inspiration from Giger's Alien forms, each bipedal creature and turret is distinct, which is essential when processing the amount of on-screen activity. Playing one the modern iterations rewards players with additional frames of animation, while preserving the game's frantic formula.
For many, building a skillset sturdy enough to single-credit the game is enough to justify a purchase. But for retro enthusiasts, Xeno Crisis' delivers additional dividends. Many will enjoy identifying the myriad of games that served as inspiration, with titles like Smash T.V., Contra, Alien Syndrome, and Robotron: 2084, poised to be cited. Xeno Crisis that while technology has advanced, many of the fundamentals of yesteryear's games are still with us.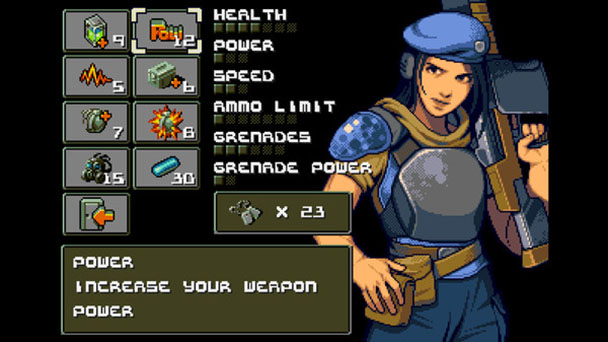 Xeno Crisis was played on PC with review code provided by the publisher. 
Review Overview
Summary : Like the best shooters, completion of Xeno Crisis seems near impossible. But dig deep and master the mechanics here and you'll eventually liberate Outpost 88 and your own latent abilities.