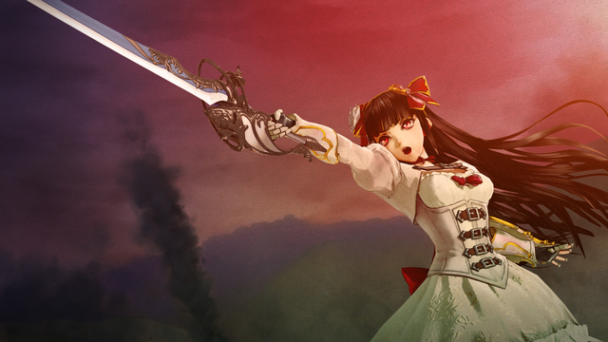 Let's get this out of the way first: while Valkyria Revolution is set in the same world as the cherished Valkyria Chronicles franchise, similarities between the two are largely superficial. While SEGA published the inaugural Valkyria entry on the PlayStation 3 back in 2008, sales were middling on both sides of the Pacific. But a subsequent price-cut and ports to the PlayStation 4 and PC boosted recognition, and a growing group of fans discovered a surprisingly tender narrative which addressed the distressing effects of warfare. Another virtue was the game's combat system, which married tactical planning with the accessibility of real-time unit movement.
The recent release of Valkyria Revolution for the PlayStation 4, PS Vita and Xbox One extends a scant few of these qualities, offering a spin-off that while serviceable is damned for comparison with the main franchise. If the game didn't carry the Valkyria moniker, it would likely be judged as a satisfactory, albeit non-essential action-role playing experience. But given its birthright, Revolution seems fated to become message board fodder, with armchair business analysts assailing SEGA's decision. That said, objective gamers will likely view Valkyria as a flawed experiment, but one that flirts with commendation.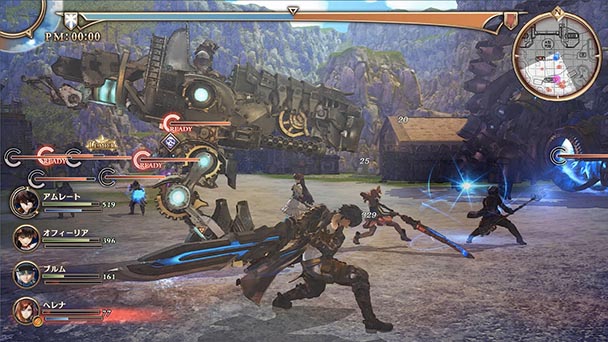 Pleasingly, Revolution's plotline is dowsed in poignancy. The opening of the game takes place beside a depilated gravestone, a perfunctory monument to five soldiers who initiated a conflict between the imperialistic Ruzi empire and the smaller nation of Jutland, a nation rich in an azure-colored raw material known as Ragnite. When an intellectually curious student asks his professor if the Circle of Five were truly the treacherous faction that scholars have recorded, Revolution makes its ambitions clear. History, as well as know, is habitually written by the powerful.
Unsurprisingly, this sequence helps frame Valkyria Revolution, as players leap back in time and take control of the Circle of Five. Unsurprisingly, they're the type of rag-tag band of oppositional personalities poised to deliver some contentious banter. There's Amleth Gronkjaer, the brooding lead, who stays true to the Japanese pronunciation of his name as well as Basil Sabancci and Solomon Kahlenberg, a carefree business mogul and straight-laced politician.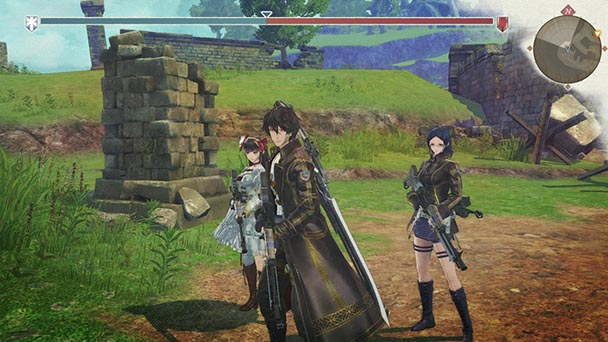 While the premise of challenging recorded history is noble, occasionally Valkyria squanders its objectives. Some cutscenes go on for far too long, and occasionally there's little expositional or character-based payoff for paying attention. And while the game offers Shakespearian allusions with the frequency of a post-grad Elizabethan studies major, they're large just empty references without much context or cause, which feels a bit disappointing. Yet occasionally, Revolution does deliver, and patient players can expect a few moments that make the forty-hour journey feel worthwhile.
What might turn off some gamers are the early hours with the game's combat system. Like the Chronicles series, the mechanics seek to mix real-time action with the occasional instance of paused decision making, but here, the former is undoubtedly favored. Essentially, the game's obligatory and side missions task players with controlling a protagonist, intermittently dropping behind objects for cover or hugging a wall to remain unseen. Using a replenishing action gauge, the player confronts any foes, using mighty swords, underpowered firearms, or grenades. One issue that players might find is the game's mapping of multiple commands to the same button. As such, it's far too easy to inadvertently vault over a hedge and right into enemy fire when you're merely seeking cover to restore hit points.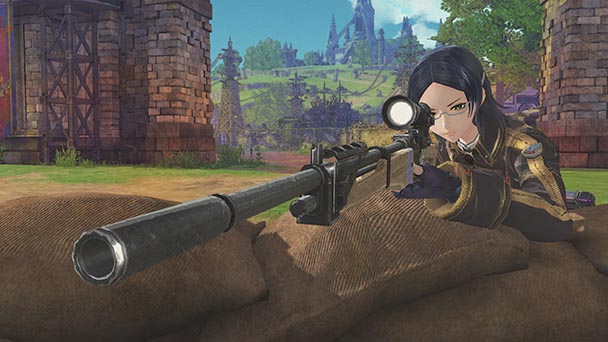 Pressing the triangle button pauses the game, bring up the Ballet Pallete, where you can make strategic decisions from selecting party members, skills, or determining which weapons to use. And although lesser enemies tend to be pushovers, Revolution difficulty ramps up for boss encounters, injecting these encounters with a sense of tension absent from standard conflicts. Beyond an issue with the homogeneity of mission types, another issue with Valkyria Revolution in found in the game's artificial intelligence. Sporadically, teammates will get caught on parts of the environment, will disobey orders, and won't heal each other. On the upside, at least there's balance. Foes will often wait to be exterminated, while the game's emotion system, where antagonists can be surprised, confused, enraged, and panicked is underdeveloped and easily ignored.
Advantage is also found in the game's upgrade system, where players must decide to pool their supply of Ragnite to augment party member or weapons. The latter is especially robust, offering a node-based system that urges players to intensify with foresight. And while permadeath is an increasingly ubiquitous game mechanic, here its handled exceedingly well, even extending an in memoriam record in the game's menus.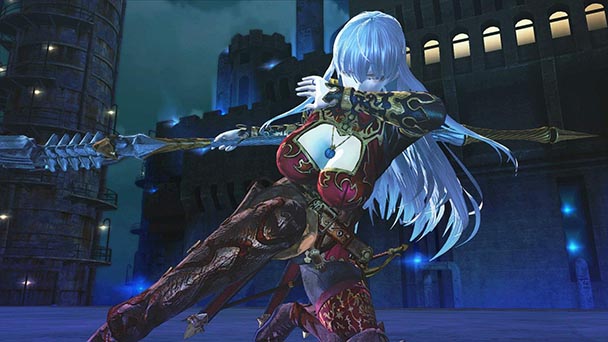 Valkyria Revolution's GOUACHE graphical engine aims for an aesthetic that straddles a painterly quality with a more traditional anime-inspired design, but the results can be mixed. While character models are reasonably detailed, the amount of animation can be lacking, making conversations overly robotic. To the game's credit, Valkyria scales pleasingly on the Vita, with only the occasional framerate stutter and mid-discussion load sequence to dampen things. Unsurprisingly, Yasunori Mitsuda's soundtrack is one of the title's highpoints, elevated by a performance with the Tokyo Symphony Orchestra and some vocalizations by Sarah Alainn. The game offers dual-audio dialog, but as expected some of the emphasizing in the English dub is a bit contentious.
With a resume that includes action hits like Rapid Reload and Dragon Ball: Revenge of King Piccolo and well as role-playing experiences like the Wild Arms and Chaos Rings franchises, developer Media.Vision would seem like a shoe-in to craft a Valkyria Chronicles spin-off. Yet, in execution, Valkyria Revolution has a few transgressions that shouldn't have emerged from a seasoned studio. Yet, for all of its problems, Revolution is still worth a playthrough for the sake of its storyline and boss battles.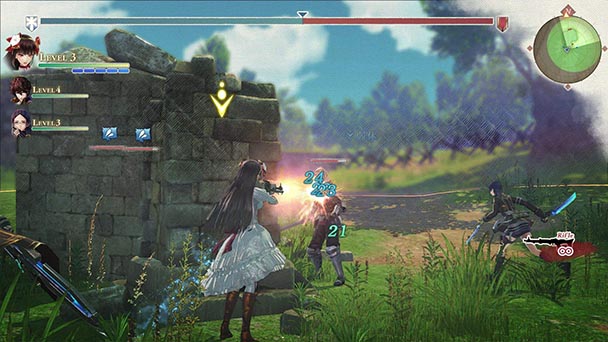 Valkyria Revolution was played on the PS Vita with review code provided by the publisher. 
Valkyria Revolution
Platform: PS Vita, PlayStation 4, Xbox One
Developer: Media.Vision
Publisher: SEGA
Release Date: June 27th, 2017
Price: $39.99, available via PlayStation Store or Xbox Games Store
Review Overview
Summary : Players might have wanted a gentle evolution, but instead received a revolution with this Valkyria Chronicles spin-off abandoning what made the original game so great. Keep your expectations in check, and SEGA's latest disappoints in some places but delights in others.