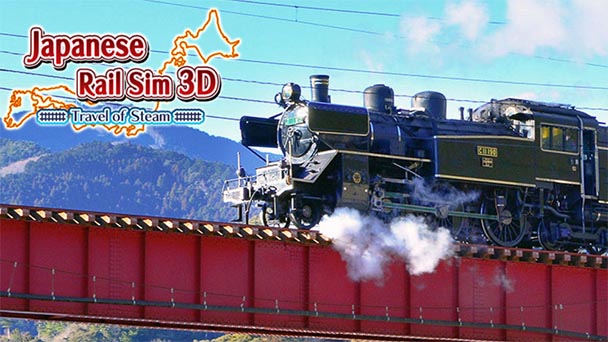 Japan's affinity for trains is well known. Most famously, there's the Shinkansen, a high-speed express service that has shuttled 5.6 billion commuters between Tokyo and Osaka since its inception in 1964. Of course, there's also Tokyo's sprawling network of subways, known for their efficiency and punctuality, where even a five-minute delay is enough to elicit a certificate for your boss and an apology from the conductor. Of course, there's no less than twenty-five different train museums scattered across the country, as well as a countless number of preserved locomotives in parks, squares, and rail station yards. Evidence of train-mania can even be parsed from the language, where terms exist to describe details like people who enjoy listening to train operators' radio messages (jushin-tetsu), or even anthropologists (Tetsugaku-tetsu) who study what older trains say about society.
While most of us are familiar with Japan's densha, or electric train, there's also ressha, (affectionally referred to as "SL" for Steam Locomotive). Nagoya-based Sonic Powered Co. previous efforts have all concentrated on the former, allowing you to serve as conductor on lines through the Kanto countryside, Gifu's suburbs, Okinawa, or Kyoto. But as the title of Japanese Rail Sim 3D Travel of Steam reveals, the developer's latest game puts players in charge of the JNR Class C11, a coal-consuming colossus which saw widespread use during the 1930s and '40s.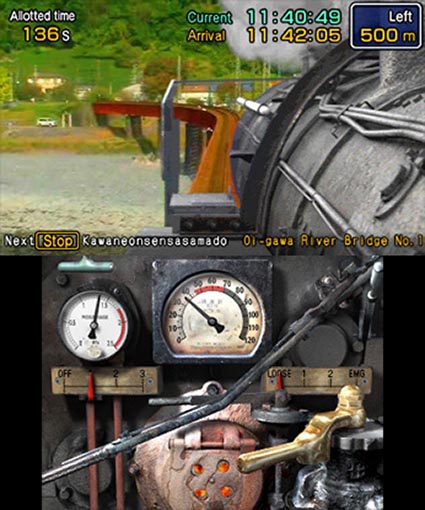 If you've played any of the previous Japanese Rail Sim games, you'll notice a few fundamental changes. Most apparent is the default viewing perspective. Unlike more modern trains that offer an expansive outlook, the front of a steam-powered locomotive is dominated by a massive boiler. As such, Travel of Steam's default view offers only a small window to view the outside world, with most screen space devoted to instrumentation and gauges. With the New 3DS's stereoscopic switch set to maximum, I found the viewpoint disorienting, with my eyes having difficulty shifting between the bulky foreground and a tiny aperture. As such, I deserted historical accuracy for a much more functional point-of-view which filled the screen with full-motion video.
You'll likely notice another divergence for Travel of Steam, with a visual representation of the firebox in the bottom of the touchscreen. Tapping the firebox adds coal, which helps keep the engine running. Forget to feed the fire and you'll notice a pressure gauge plummet, making your locomotive move sluggishly. For those who have played a Japanese Rail Sim game, the control scheme is essentially the same. Both face buttons and the directional pad are used to do everything from lock the doors, accelerate, and brake, while a press of the left trigger issues a warning around blind corners and intersections.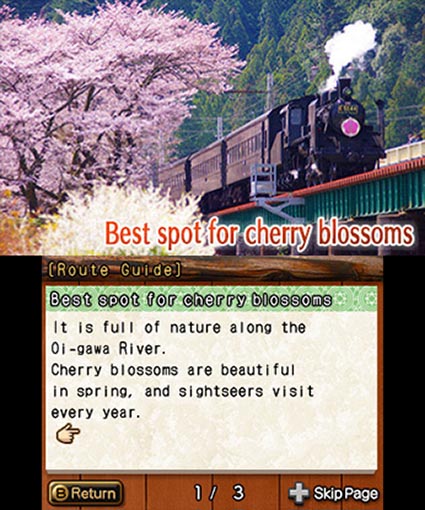 For those who have never played a train sim, Travel of Steam offers a healthy amount of guidance. Essentially, your main concern is obeying the different speed limits, which fluctuate on gradients, bends. Mercifully, the title doesn't require you to memorize prescribed speeds for each section of track, nor do you have to read warning signs that whizz by. Instead, there are both on-screen pop-ups as well as highlighting on your speedometer to ensure safe operation.
Yet, driving a train is hardly a hands-off affair. Players are forced to meet two criteria if they wish to continue conducting. The first involves obeying a strict time limit, ensuring passengers arrive at their destination without a delay of even a few seconds. The second benchmark involves stopping a careering 200-ton locomotive on a mark about the size of a 500-yen coin. Pass the station indicator by just a few meters and your entire career will come to an abrupt halt, so heading into every station can be a wonderfully tense experience.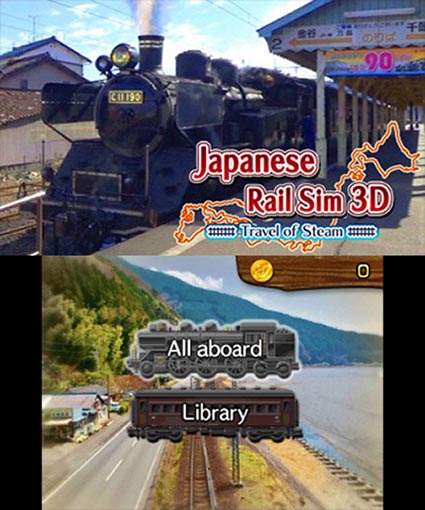 Pleasingly, there are an ample amount of rewards when you are successful. Punctuality and stopping position are rewarded with tetsu-tabi coins which can be spent to unlock route information, locomotive info, or a myriad of sound effects and voice samples. The former two even include pictures that pan and zoom, giving insights like the best spot to observe sakura. Pleasingly, that not the only visual perk of Travel of Steam. Unlike previous entries, this one extends skippable full-motion snippets which contribute to the game's admiration of locomotives.
Travel of Steam's one-hour and eleven-minute journey follows the Oigawa Railway line, which revived SL travel and is frequently used in movie or television shows that depict pre-war eras. The journey incorporates a nice variety of environments, starting in a residential area before moving toward a mountainous region where there's the occasional tunnel, and later the Oi-gawa river and tea plantations can be seen. Overall, it's a gratifying reminder of Japan's natural beauty, bolstered by full-motion video throughout the entire journey. Perhaps the only real downside of the title is the localization, which as the title demonstrates, would have benefited from an additional editor.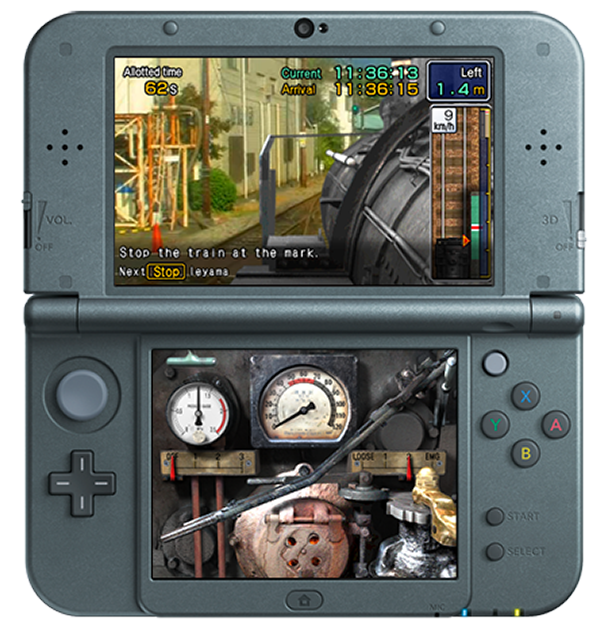 Sure, train sims are niche, and ones that depict steam locomotives might seem to border on the esoteric. But those seeking to learn about Japan's infatuation with rail-based transit are encouraged to give Japanese Rail Sim 3D Travel of Steam a go. Restful at times, and tense at others, it's an engaging experience, primer on trains, and travel guide, all rolled into an affordable digital download.
Japanese Rail Sim 3D Travel of Steam was played on the
3DS with review code provided by the publisher. 
Japanese Rail Sim 3D Travel of Steam

Platform: 3DS


Developer:

Sonic Powered Co., Ltd.


Publisher:

Sonic Powered Co., Ltd.


Release Date:

December 7th, 2017


Price: 

$19.99, available via

Nintendo eShop Difficulty:

Easy
Review Overview
Summary : There's really nothing else like Sonic Powered sim games on the 3DS. Those with even a mild interest in transit sims are encouraged to take one of the developer's efforts for a ride. Travel of Steam with its historical take on rail sim, makes for a fine place to begin your journey.