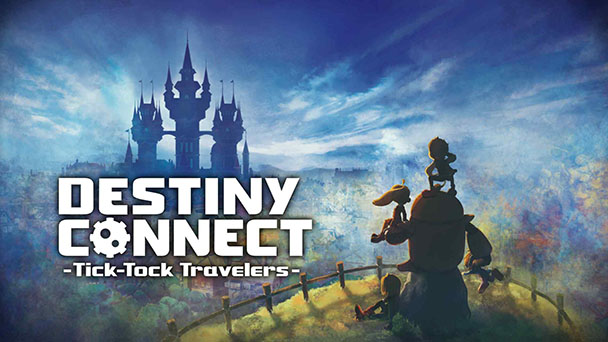 Today's role-playing games have become standardized experiences. Habitually extending playtimes that exceed the forty-hour mark and teeming with a myriad of sophisticated mechanics to discover, they excel at offering drip-feeds of gratification. But they weren't always like this. Revisit titles released before the sixth console generation and you'll likely encounter adventures that embrace conciseness while eschewing intricacy.
As such, it's easy to see why this era of role-playing games still has an adoring audience. There's a naiveté embodied in these experiences that's habitually missing from many contemporary titles. If you've ever lamented over yesteryear's classic RPGs, there's a strong chance that you'll connect with Destiny Connect: Tick Tock Travelers.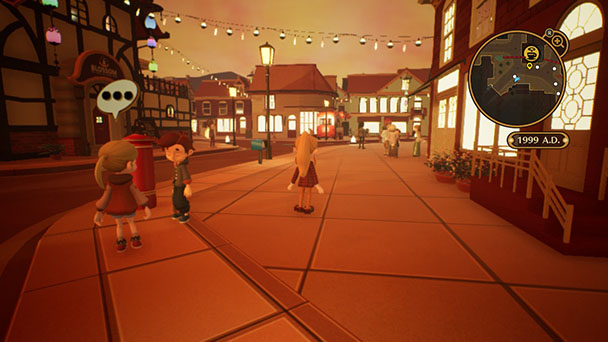 The title certainly doesn't attempt to hide its fondness for nostalgia. An opening cinematic follows a paper airplane as it winds through the picturesque, ambiguously European hamlet of Clocknee, echoing the feather that glides across the introduction of Forrest Gump. But where the Robert Zemeckis film offered a rambling trek across time and distance, Tick Tock Travelers spends its time(s) within Clocknee.
Across the town, the populace is prepping for the annual Soulman Fest, held on New Year's. Just as the fireworks begin to commemorate the event, time apparently freezes, leaving pyrotechnics and people frozen in place. The odd phenomenon doesn't seem to affect Sherry, a perpetually cheery young girl and her worry-prone friend Pegreo. But the event did affect the municipality's machines who spring to life, determined to destroy Clocknee.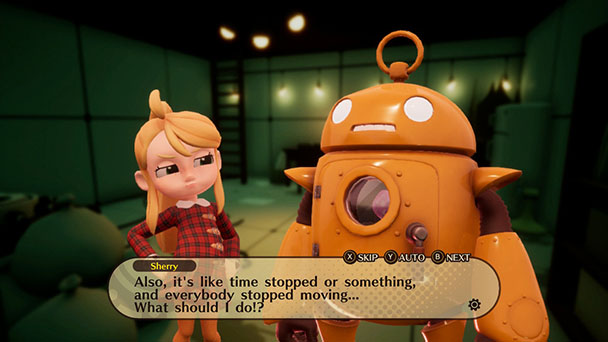 Returning home to check on her mother, Sherry wanders into the den of her persistently working Dad. There she discovers Isaac, a robot who looks like a blend of the Android mascot and Big Hero Six's Baymax. His personality definitely skews closer to the latter, with Isaac articulating a directive to protect Sherry at all costs.
While the absentee dad is a reoccurring theme in animation and games, Tick Tock Travelers finds poignancy in the set-up. Here, Sherry's father is insistently away at work, but unsurprisingly his resolve is rooted in protecting his family, providing redemption. Unsurprisingly, Issac becomes the surrogate father, using his transformational abilities to turn into a cyber-samurai that can cleave through foes or a firefighter than can heal the adventuring party. As such, it would be difficult to not acquire an affinity for the character.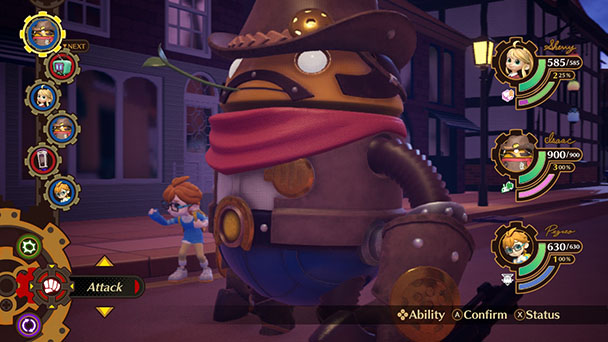 But as players, we are the ones tasked with protecting the amiable robot. Although other party members can be revived after being knocked out in Tick Tock Travelers' turn-based battles, if Isaac loses all of his hit points the game ends.  Luckily, that's where the six, aforementioned forms come into play, each offering its own distinctive abilities skills and attributes. While the animation routines should be skippable, the forms provide needed variation to the game's conventional battle system.
While some might find fault by the lack of innovation in Tick Tock Travelers combat, a sophisticated scuffle system would be at odds with the game's modest manner. If you're going to pick fault with the title, culpability will be found in the linearity of Sherry's twenty-hour jaunt. All too often, Tick Tock Travelers doesn't provide enough autonomy to provide the feeling of exploration.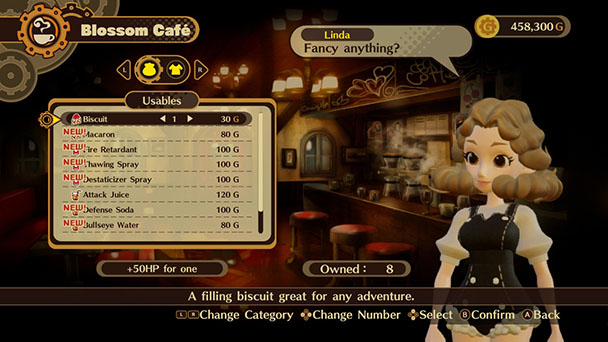 That said, the title does find variation in the incorporation of time travelling. Drawing inspiration from Zemeckis' Back to the Future, you'll revisit Clocknee during the 1970s, in the hope of making a chance that will influence future events. Expectedly, you'll encounter characters in their younger days and much like Marty McFly's Gigawatt-powered journey, its captivating to see people in different stages of their lives.
Visually, Tick Tock Travelers adopts a remarkable visual style, with a cast who looks like they belong in a Nickelodeon cartoon than a traditional JRPG. Effort undoubtedly went into the three-dimensional character designs, who display a multitude of facial expressions and animated gestures. On the downside, occasionally the character models and environments are a bit too much for the Switch to handle. When this happens, the resolution drops which is noticeable even when undocked. Another issue is the lack of voice acting, making Clocknee feel a bit too quiet.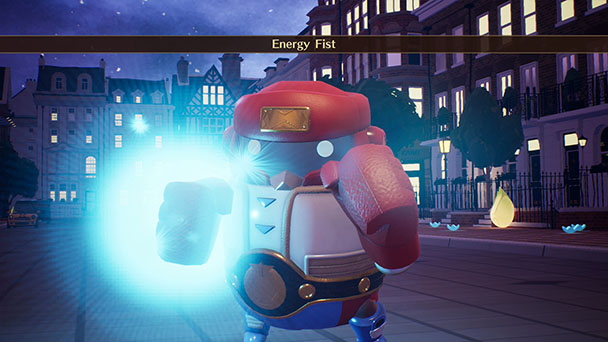 There's a possibility that Destiny Connect: Tick Tock Travelers won't sell well. As a new property with only a scant promotional push and a sensibility entrenched in yesteryear's role-playing games, the title faces an uphill battle. But it's certainly worth your attention, delivering an enjoyable experience that eschews frustration and needless complication.
Review Overview
Summary : Some might mistake Destiny Connect: Tick Tock Travelers' time-honored charms as a role-playing game for the pre-teen set. While the game will satisfy players who haven't braved an array of RPGs yet, it's capable to providing enjoyment to older audiences as well- especially if they're looking for a digestible experience that's never too difficult.