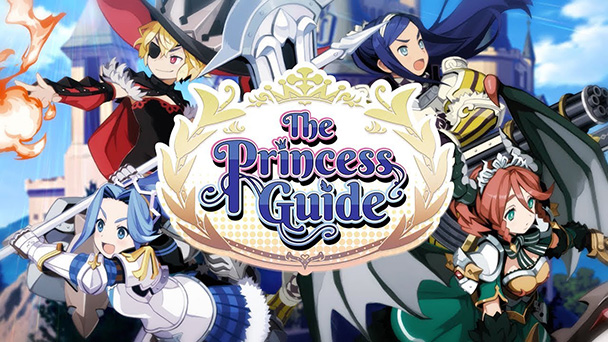 Like most developers, Nippon Ichi Software frequently creates follow-ups for their successful titles. But far more interesting are the developer/publisher's divergences. From Phantom Brave's melancholic reworking of Disgaea, to the evolution of rogue-like mechanics across Z.H.P. Unlosing Ranger VS Darkdeath Evilman and The Guided Fate Paradox, N1 will sporadically offer a far-reaching revision that's unified only through the most fundamental of mechanics. In execution, it's almost like a group of artists were given a vague assortment of ideas and each of them sets out to craft their own unique interpretation.
If you played last year's Penny Punching Princess, you'll undoubtedly spot some similarities with the recent release of The Princess Guide. Both feature raucous royals who offer deliver rapid-fire combos against onion-like enemies, viewed across an overhead perspective. Each permits the player to seize control of environmental traps that can be used to damage enemies. But largely, that's where the similarly ends.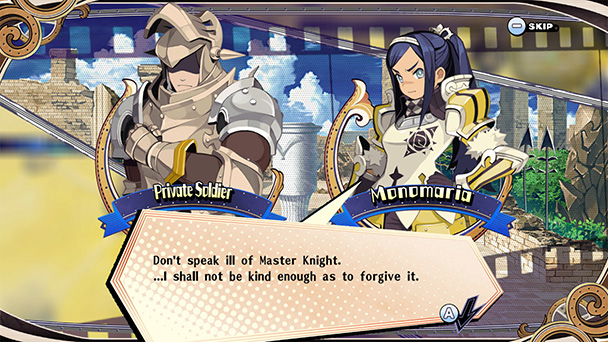 In Penny Punching Princess, players directed a single, eponymous ruler. However, with The Princess Guide you'll see the world through the perspective of the Instructor. Unlike most games which detail the journey to self-actualization, the marginally customizable instructor has already reached this plateau. Seemingly, they have surmounted every obstacle and exterminating every defiant creature that has challenge the lead. Now, all that's left is to impart that lived experience with others, sharing hard-fought knowledge with a new generation of adventurers. As a princess guide, you set out to instruct a quartet of power-hungry monarchs how to wield a dominating sense of power.
No matter who you chose as your first pupil, you'll eventually meet the other students through the course of the campaign. Pleasingly, their play style is a divergent as their backstories. There's Liliartie, a lithe, ax-carrying noblewoman with an insatiable appetite, and the eye-patch clad, spell-using Veronica, who's hellbent on global domination. Monomaria is a gun-toting princess who has fallen into destitution, providing a clear impetus, while Alpana is a half-dragon, duel-dagger carrying pursuer of peace. Sure, it's might seem like Nippon Ichi rolled the dice to compile a selection of tropes for each character. But fortunately, the writing is good enough to add nuances to these assemblies of traits.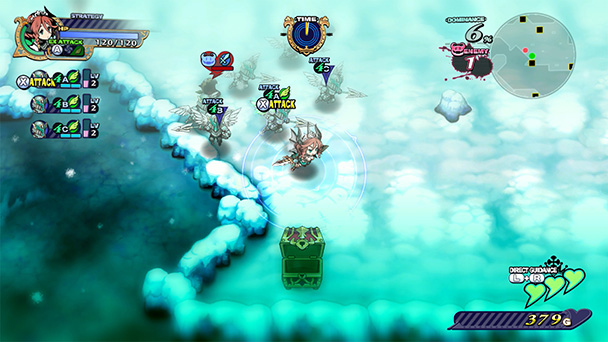 Another satisfying aspect of The Princess Guide is the game's visual delivery. Whereas Penny Punching Princess employed a pixelated aesthetic, the look here hews much closer to Takehito Harada's trademark style. Conversations and menu screens are adorned with polygonal princesses who anime and emote with eye-indulging fluidity. In play, Princess Guide employs a number of stylish visual effects from soft blurs, simulated halftone shading, to perfunctory text that laid out across the environment.
But at times, the title tries to put too much on the Switch's diminutive screen. The visual-novel-style dialogs and menus look amazing, but it can be hard to make out the details of combat when playing in handheld mode. Both Instructor and Princesses take a battalion of soldiers into battle. When allies and adversaries converge, it can be difficult sorting out the entanglement of bodies. What takes things worse is that foes telegraph their attacks, and you'll need to see this to emerge victorious during battles. Pleasingly, it's easier to make out the particulars when the Switch is docked.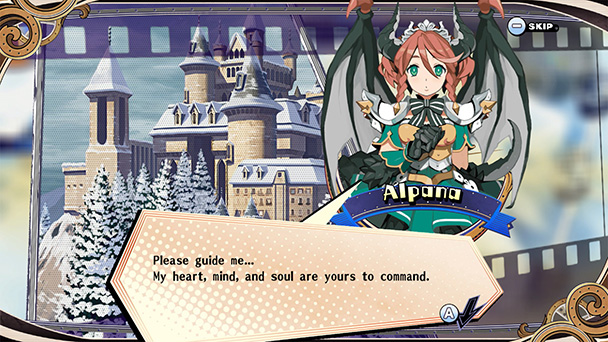 Woefully, play brings about its own issues, most stemming from overcomplication. Princess Guide has multiple tutorials, which help impart the fundamentals of combat. But when it comes to disclosing information about the multitude of systems that exist outside of battle, the game habitually falls short. One example is found in the game's 'Praise or Scold' mechanic, where you can pause the action, and a button press will either complement or reprimand the character. You'll notice that the decision provides a power-up that may increase your speed or replenish a bit of HP. But what you might not immediately figure out is that the selection leads to a permanent upgrade. This kind of 'learn as you play' philosophy is pervasive through the game, whether in attack formations for your assisting soldiers, or why you must un-equip a weapon before it can be upgraded. As such, you can expect to spend the first five hours of the game teaching yourself the nuances.
Generally, there's an aura of user unfriendliness that's atypical for a Nippon Ichi game. Sure, the company's beloved Disgaea franchise is build upon layers of complication, but every entry in the series gradually doles out all the indispensable information. With The Princess Guide the combination of a lack of explanation and seemingly superfluous elements feel more off-putting rather than intriguing. Stick with it and you'll eventually determine how things fit together, but once you do, the payoff might not seem worth the effort.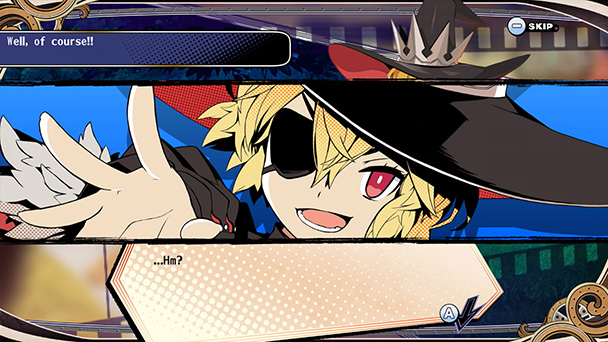 Occasionally, blemishes further complicate the learning process. When the game crashes, it's an obvious bug. But when you inadvertently fail a mission although it appears you should have passed, there's the feeling that you might have overlooked some small detail. I was certain that I eliminated all hostiles to protect a caravan, but the game sent me to the mission restart screen anyway. Being scolded when you should be praised doesn't feel enjoyable and made me think about how I might have wronged the princesses. Forgive me, ladies?
There's also a notable split between the intricacy of the game's menu management system and the simplicity of action. Certainly, there's enjoyment to be had by punishing enemies with each princess' distinctive arsenal. Turning the variety of relics that are scattered across each playfield into traps and leading enemies into their range feels wonderfully treacherous. Yet, despite the short duration of battles, there's a homogeneity to combat that isn't eliminated by stat boost and other types of menu selection. Fighting if fun but it's not quite varied enough to hang the entire game on.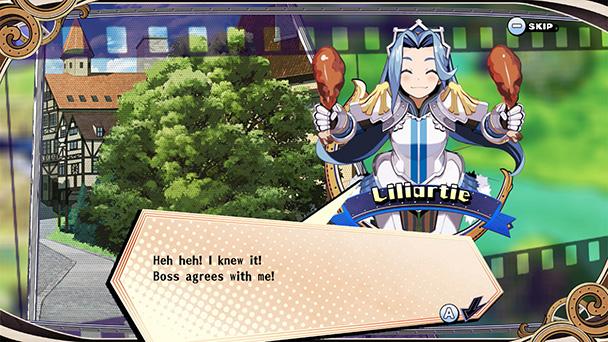 In an era when most developers churn out an unbroken succession of sequels, it's refreshing to see Nippon Ichi Software take a chance and completely retool a previous release. But with The Princess Guide, the revision isn't quite as good as the original. Extensive adjustment is supposed to make things better, right?
The Princess Guide was played on Switch with
review code provided by the publisher. 
Review Overview
Summary : The Princess Guide looks gorgeous and sounds exquisite. While combat can get a little monotonous, there's certainly something enjoying about turning environmental objects against enemies. But overcomplication spoils these positive attributes, making for one of the more unapproachable early experiences in recent console history.